The New Mexico Corrections Department has lost track of nearly two dozen prisoners in its custody who are serving life sentences for crimes they committed as children, an error that could keep these "juvenile lifers" from getting a chance at freedom under a bill likely to be passed by the state Legislature within days.
As the legislation was being drafted, ProPublica asked the department for a list of all state prisoners who were sentenced to life as juveniles. Using court records, the news organization then identified at least 21 such individuals not on the state's list. Many of them had been locked up for decades.
Denali Wilson, a staff attorney at the ACLU of New Mexico who helped discover the problem, said such carelessness on the part of the state government makes it plain that "when you throw away kids in adult prison, they are lost."
Or as one of the forgotten prisoners, Sigmundr Odhinnson, told ProPublica in an email from behind bars, "We are, quite literally, missing children."
This is not just a philosophical issue. The New Mexico Legislature is on the cusp of passing a bill that would give a new shot at parole to all state prisoners serving life or lengthy sentences for crimes they committed when they were juveniles, provided that they have served at least 15 to 25 years of their time, depending on their offense.
But to do that, the corrections department will first need to identify all of these individuals to help schedule their parole hearings.
"When the entity that is imprisoning people isn't a reliable source for who it is imprisoning, how do we know the people exist?" said Wilson.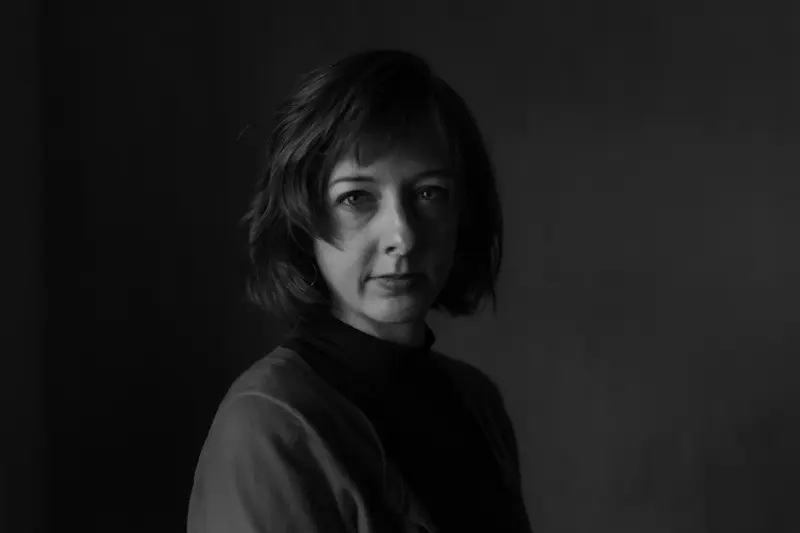 The New Mexico legislation is premised on multiple recent Supreme Court decisions and studies of brain science finding that kids are impulsive, prone to risk-taking, bad at understanding the consequences of their actions and highly susceptible to peer pressure (often committing their offenses among groups of friends), all of which make them less culpable than adults when they commit crimes. They are also, according to the high court, more capable of redemption.
The brain doesn't fully develop until around age 25, extensive research shows, and most people are likely to "age out" of criminality.
The bill wouldn't guarantee freedom to juvenile lifers in New Mexico, but it would provide them a chance to articulate to the state parole board how they have changed, including whether they've taken accountability for their actions, followed prison rules and completed educational programming.
Prosecutors opposed the legislation in previous years but dropped their opposition after changes were made to account for the seriousness of certain offenses.
Gov. Michelle Lujan Grisham's office has indicated that she will likely sign the legislation, if it is passed, by early April; it would go into effect this summer. In the meantime, officials in her administration could not answer basic questions about the number of prisoners affected and were unclear about which office is responsible for maintaining that information.
Carmelina Hart, spokesperson for the corrections department, initially sent ProPublica the names of 13 people in New Mexico's prison system who were sentenced to life as children, which she said was the extent of the cohort.
But a disclaimer below the list read, "Due to inconsistencies and mistakes over decades of data entry, as well as ensuing attempts of varying success to fix previous inaccuracies over that time, it is virtually impossible to conclude that all of these data are entirely correct."
When challenged about whether there are in fact many more New Mexico juvenile lifers, Hart said there possibly had been a miscommunication with her information technology team. She added that some people who had committed their crimes as kids (thus making them eligible for relief under the new legislation) might have turned 18 before they entered NMCD custody from local jails or juvenile detention facilities, causing the record-keeping confusion.
Asked for the names of all prisoners who would be affected by the bill, Hart said that only the state court system could provide such a list.
That caught Barry Massey, spokesperson for the New Mexico administrative office of the courts, off guard. "I am surprised that the Corrections Department claims it has no such records, given that the agency has to know the sentences imposed on someone in order to track their incarceration," he said.
Massey said the courts do not maintain a database of individuals in prison, nor any records his team is capable of searching by prisoners' ages at the time of their offenses. "Only the Corrections Department would have that," he said.
Because these kids were prosecuted as adults, he added, their cases can look the same as adult ones in court data.
To that, Hart, the corrections department spokesperson, emailed back, "LOL! Now I'm confused too!"
She later said on a phone call, "Come on now, people don't just fall out of our dataset."
Then she said the department doesn't need to identify those affected by the legislation until the governor signs it. "We're not going to look for people who are not defined in the law," she said. "You can't put the cart before the horse."
Hart emphasized that the agency does have records of every person serving in its facilities, and that if the bill becomes law, NMCD will take the appropriate steps to ensure that it is in compliance.
"There Are People We Still Don't Know About"
The problem of the missing juvenile lifers would not have come to light if not for the efforts of Wilson, the ACLU of New Mexico's lead attorney on the issue of children sentenced to decades in adult prison.
Back when she was still a law student at the University of New Mexico in 2017, Wilson and a group of colleagues started asking the corrections department for information on everyone in its custody serving long sentences for crimes they committed as juveniles. It was alarming, she said, to learn of the prisoners' ages at the time they went in — 15, 16, 17 — and then see their ages now — 40, 45, 50.
She knew these people had been responsible for real harm: in many cases, a loss of life.
But, she said, she still felt a sense of indignation that hasn't left her.
According to a 2012 Sentencing Project survey, Wilson learned, 79% of those serving life sentences for crimes committed as juveniles nationally had witnessed regular violence in their homes growing up, and 47% were victims of physical abuse. In many cases, they had committed their offenses while caught up in gang activity that they'd long since renounced, or had been getaway drivers during armed robberies gone wrong.
Meanwhile, just 1% of former juvenile lifers who are given a second chance at a free life end up committing another crime, according to a 2020 study in Philadelphia.
Wilson also learned that New Mexico, despite having banned the death penalty for children three decades before the Supreme Court did, had not yet addressed extreme juvenile sentencing. (Twenty-six other states and Washington, D.C., have done so.)
Using the list of juvenile lifers identified for her by the corrections department, she and the incarcerated people's family members started sending them a regular newsletter, sharing updates from her team's advocacy at the state Capitol for legislation just then starting to be considered. She also relied on the names provided by NMCD to find individuals she might be able to help in court, in some cases challenging their decadeslong prison terms as cruel and unusual punishment.
Several years into this work, Wilson got a call from the father of one juvenile lifer who hadn't been named in the department's data. But she had already learned of the case on her own, so she didn't think much of it.
What came as a shock to Wilson was when, last spring, she clicked on an email listserv for New Mexico attorneys and read about a case involving a middle-aged prisoner who'd been behind bars since he was a teenager.
She had never heard of this man.
"I had the initial thought, 'Oh shit, what have I been doing wrong?'" she said. "I just couldn't figure out how I didn't know about him."
Still a relatively young attorney, Wilson experienced a bout of impostor syndrome, she said, noting that the people she advocates for "have been in prison longer than I've been alive."
She had to scramble, given that by this point she was considered a legislative expert on extreme youth sentencing — and one of the main questions she always got from lawmakers assessing the proposed legislation that she was working on was "How many people will this impact?" Still using the list provided by the corrections department, she had been repeating a specific number of prisoners she believed would become eligible for parole under the bill.
But now she was realizing that there might be more who the department had never identified to her.
Sometimes prison systems misspell prisoners' names on paperwork and in other contexts, so Wilson searched NMCD data using alternate spellings. "But they're just not there," she said.
The most disconcerting part, she said, is that she discovered the problem by chance.
"I feel certain that there are people we still don't know about," she said. "I don't know, and I don't know how to know."
"I Want to Do Something Good Instead of Bad"
One subset of New Mexico's juvenile lifers who seem to have been disproportionately forgotten are those serving their time in out-of-state prisons.
Jerry Torres and Juan Meraz, for example, are both in the custody of the New Mexico Corrections Department for crimes they committed as juveniles in the state, yet they are locked up in Arizona — in a for-profit prison operated by the company CoreCivic.
Neither has appeared on the department's lists of juvenile lifers, even though they too should be getting a parole hearing (by Zoom, that is) under the upcoming legislation.
Torres is serving a life sentence for a murder he went to jail for as a 17-year-old in 1996. He emphasized in a phone interview that he didn't want to cause additional pain to his victim's family by speaking about the legislative issue.
Torres said that because he is not in New Mexico, he feels even more unknown than the other juvenile lifers.
"I'm not surrounded by as many people possibly affected by this," he said, given that he is watching the bill's progress from a state away.
If he is located by the department and given the parole hearing that the law should provide, and if he is then actually paroled, Torres said, he just wants to do "everything I missed out on because of the decisions I made," like simply going to a store, playing baseball at the park with his family and getting a commercial driver's license to be a truck driver. "It's as simple as that," he said. "I want to be productive. I want to do something good instead of bad."
Meraz, also in his mid-40s, shot someone when he was 15.
While insisting on not minimizing the harm he caused, he said he has done nearly every educational program there is to do while locked up, including parenting classes even though he doesn't have any kids.
Meraz recently had major colon surgery. "Fifteen or 20 years of good health out there, I can't ask for anything more," he said of what he dreams of if he gets this parole opportunity.
Wilson, the lawyer, said that if the law is passed, she will be specifically asking the department to review all out-of-state prisoners for their ages at the time of their offenses.
Her one solace is that whenever a juvenile lifer materializes whom she hadn't known about — which continues to happen — they often know about her and about the legislation, sometimes down to which New Mexico state representatives are and are not voting for it.
"And I'm like, oh right, this is people's lives — they are paying attention," Wilson said. "We will find them."