Washington education officials have barred a private special education school from accepting new students this fall after a state investigation found "unacceptably high" levels of physical restraints and of staff isolating students in locked rooms.
The state Office of Superintendent of Public Instruction launched the investigation after a Seattle Times and ProPublica series last year revealed that the Northwest School of Innovative Learning had long been the subject of allegations that it abused students, misused isolation rooms, let unqualified aides lead classes, and lacked basic educational materials, including textbooks.
As of the 2021-2022 school year, Northwest SOIL was the largest institution in Washington's network of privately owned "nonpublic agencies," specialized facilities that serve public school students who have complex disabilities. Its three campuses served more than 100 public school students through contracts with school districts across western Washington.
In June, regulators placed Northwest SOIL on "provisional status," suspending new student placements. It also has to follow a corrective action plan this school year. But the state left open the possibility of reinstating the school's status and lifting the admissions ban.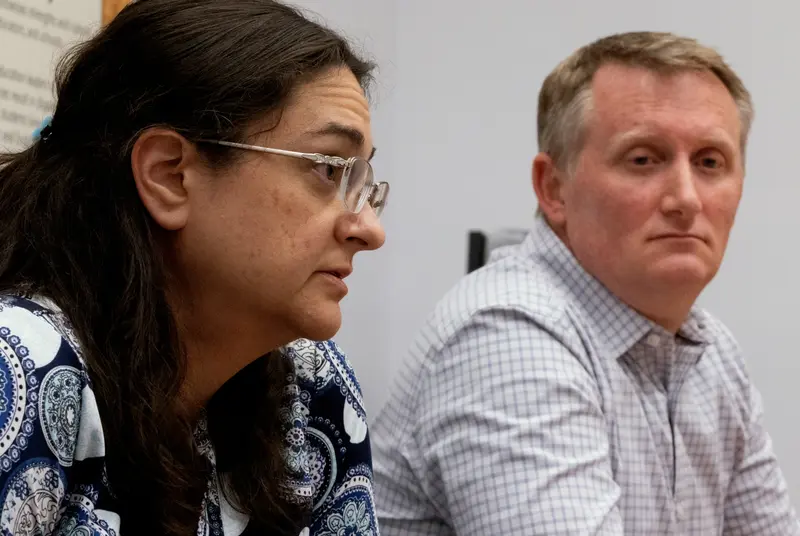 "Our priority is to make sure that the students who are placed there are receiving their services and are safe," Tania May, assistant superintendent for special education, said in an interview. "We recognize the improvements that the facilities made and will continue to support them however we can."
The school already was losing students in the wake of the news investigations, and Northwest SOIL had closed two of its three campuses by the time the state's ban on new students was issued. In an email to staffers, Northwest SOIL attributed the closures to "declines in enrollment and budget shortfalls."
Some districts removed their students at the urging of parents, according to May. Tacoma Public Schools stopped sending students to Northwest SOIL altogether, according to a district spokesperson. Tacoma was once the school's largest client, sending more than 20 students a year.
Northwest SOIL, which is owned by Fairfax Behavioral Health, explains in court filings that it is now fighting for survival because it can't fill slots left by students who transfer or graduate. Fairfax sued the state in late July to reverse the suspension of student placements.
"As outlined in the lawsuit, the prohibition on new students is unlawful," Christopher West, CEO of Fairfax Behavioral Health, said in an email. The superintendent's office "is inserting the state agency into decisions that should be made by parents or guardians and local school districts about where a child with mental health issues should receive an education."
The state has asked the court to dismiss the lawsuit, and a hearing is set for Sept. 29. In a court filing, the state argues that Northwest SOIL has potentially violated the rights of special education students, that letting the lawsuit go forward would improperly bypass an administrative process the school can use to fight its state suspension, and that Northwest SOIL is overstating the potential harm of the suspension.
Northwest SOIL only accepts students whose tuition is paid for by taxpayers. Across Washington, nonpublic agencies received more than $50 million in public funding in the 2021-2022 school year to serve roughly 500 students.
The Times and ProPublica reported last year that police repeatedly visited Northwest SOIL to investigate allegations of abuse, including a claim that a teacher placed a 13-year-old boy in a chokehold. Former staffers said they felt pressured by Fairfax and its parent company, Universal Health Services, to cut back on staffing and basic resources and to enroll more students than the staff could handle.
In a statement at the time, Northwest SOIL declined to comment on specific allegations of abuse but said "use of restraints and seclusion are always used as a last response when a student is at imminent risk of hurting themselves or others." Fairfax denied allegations that it understaffed schools or pressured staff to take on more students. Its parent company declined to comment beyond pointing to Fairfax's statement.
The state's failure to take action against Northwest SOIL amid the complaints highlighted major gaps in oversight, the Times and ProPublica reported.
In January, the state superintendent's office launched a rare probe into the school's policies and practices. State regulators demanded records of allegations of "mistreatment, maltreatment, abuse or neglect" by school staff against students, as well as documents related to calls to law enforcement and restraint and isolation, among other records.
Regulators visited Northwest SOIL's three campuses in May to observe conditions and interview administrators, teachers and other instructional providers.
Northwest SOIL closed its Tumwater and Redmond campuses at the end of the school year, on June 20, and consolidated operations in Tacoma. Roughly 50 students remain.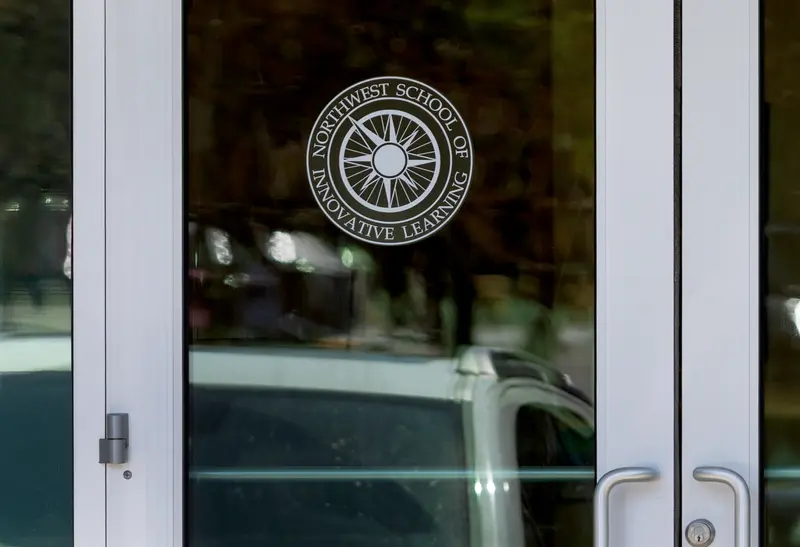 Later that month, the state outlined some of the findings of its investigation in a letter to Northwest SOIL informing it of the enrollment ban. The state made no announcement to the public about its June decision, which surfaced last week at a meeting of Washington disabilities advocates.
Based on initial restraint and isolation data provided by the school, the state found that "the current numbers are unacceptably high and that patterns of practice need to change," the letter from the assistant superintendent reads. Physical restraints, or holding students to restrict their movement, are allowed under state law only when a student's behavior "poses an imminent likelihood of serious harm."
In 2022, the most recent year for which data is available, Northwest SOIL reported isolating students 446 times and restraining students 475 times on its three campuses, which, as of June of that year, served 119 students.
By comparison, in the 2021-2022 school year, Seattle Public Schools — the state's largest district, with more than 6,000 students in special education programs — reported 16 incidents of isolation and 249 incidents of restraint. Seattle Public Schools banned isolation at the beginning of that school year.
The state also found that Northwest SOIL had no handbooks for teachers and other staff outlining their roles and responsibilities. The school didn't track its contacts with law enforcement agencies, nor did it track complaints about its services, among other deficiencies, according to the state.
The superintendent's office acknowledged that Northwest SOIL has made some improvements, including "taking steps to improve the quality of instruction provided to students and to support the teachers and staff responsible for implementing such changes."
Despite those improvements, the state found that the school needed to demonstrate it was making more progress. May, the assistant superintendent, said that the state has developed a corrective action plan in conjunction with Northwest SOIL but declined to provide a copy of that plan this week.
West, the Fairfax Behavioral Health executive, said in an email that Northwest SOIL has improved its training for staff and teachers and has acquired new smartboards and new computers for students and teachers. But he said the improvements, which began in early 2022, "have been as a result of our internal assessments in the best interests of our students and not due to any external matters."
Fairfax contested the decision to restrict student placements in a filing with the state superintendent's Office of Administrative Hearings and in its lawsuit, which was filed in Thurston County Superior Court. It was the first time a nonpublic agency legally contested the suspension or revocation of its status, May said.
The school "strongly disagrees" with the state's decision to place it in a provisional status and limit new admissions, West wrote in an email.
Separate from the state's legal actions, the Times sued Fairfax in 2022 to turn over documents under the state Public Records Act, arguing that Northwest SOIL should be subject to state transparency laws because it was acting as a public agency. These records would have shed light on some of the restraint and isolation trends later reported by the state superintendent's office.
A judge sided with the Times in January, but Fairfax appealed and the case remains in court.
The Times and ProPublica's reporting prompted lawmakers this year to strengthen regulations governing nonpublic agency schools, expanding the superintendent's office's responsibility to investigate complaints. As required under the new law, the superintendent's office has scheduled on-site visits to new nonpublic agencies.
The agency also plans to hire consultants to advise on how it can improve the application process for becoming a nonpublic agency and provide better guidance for families on navigating the special education system, May added.
As the state steps up its oversight of nonpublic agencies, advocates and special education attorneys have called for closer scrutiny of Northwest SOIL. Some even want it to be closed completely.
"While we would like to hope that increased oversight by OSPI" — the superintendent's office — "will ensure that what happened at NW SOIL does not happen again, we will continue to advocate against placement there on behalf of students who require truly therapeutic programming," said Lara Hruska, an attorney with Cedar Law. Her office represents families in litigation against four small rural school districts that either have students at Northwest SOIL or are trying to place students there.
"I think it is good that OSPI is not allowing new students to enroll," said Karen Pillar, director of policy and advocacy at TeamChild, an advocacy group for at-risk youth.
But, Pillar and other education advocates say, the state education system's shortcomings run deeper. Some point to a chronic underfunding of systems designed to help students with disabilities and say there's a lack of appropriate programs in public schools. There needs to be "meaningful investment in both resources and policy that support students at home, at their local schools, and within their communities," Pillar said.
Taylor Blatchford of The Seattle Times contributed reporting.