America's institutions maintain control of more than a hundred thousand remains of Native Americans as well as sacred items. A federal law, the Native American Graves Protection and Repatriation Act, was meant to help return them, but decades after its 1990 passage, many tribes are still waiting.
We had reached the top of a sandstone mesa when Theresa Pasqual set down her hiking pole and scanned the storied canyon before us.
We could see the centuries-old buildings of Chaco Canyon, a site in northwest New Mexico that her tribe's ancestors, the Ancestral Puebloans, had occupied before eventually establishing other communities in the region. Pueblo Bonito, the canyon's largest structure, sprawled from near the base of the bluff where we stood, its walls arcing around hundreds of hollowed rooms.
Two colleagues and I had traveled to the canyon with Pasqual as part of our reporting on how the nation's most prestigious museums and universities had excavated Native American cultural sites like this and how they continued to keep what they took.
Pasqual, who is from the Pueblo of Acoma, roughly 100 miles to the south, has visited this remote canyon countless times, starting some four decades ago as a child on trips with her father. Now, she is the director of the Acoma Historic Preservation Office.
She describes Chaco Canyon as a place to which Acoma people make pilgrimages. It is a sacred site, and multiple tribes trace their ancestry to it. It is also incomplete, void of the thousands of items and hundreds of ancestral remains that museums took during excavations that began in the late 1800s, she said.
"It's like a looted palace somewhere in some other country," said Pasqual. "What we see in Chaco now is really only the shell of what was once here."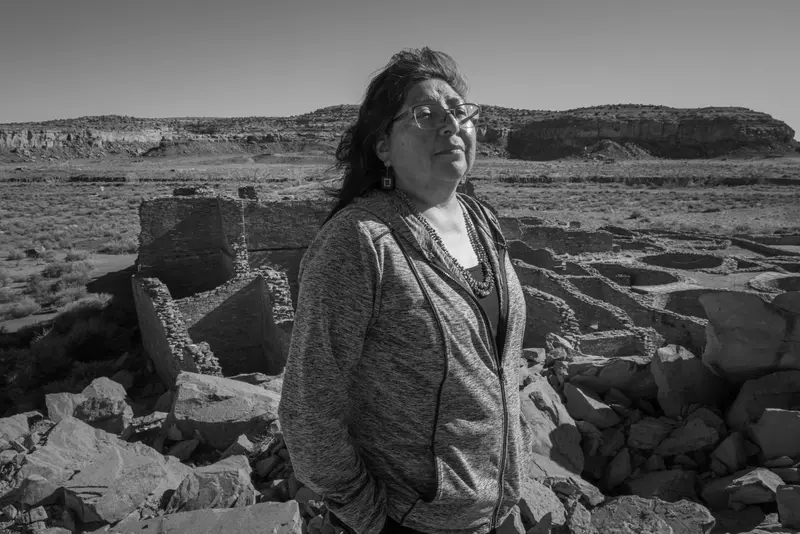 ---
I first met Pasqual several months earlier as my colleagues and I began investigating why many museums have been slow to return human remains, burial items and sacred objects to tribes.
I had struggled to decide whether to report on the topic. As an Apsáalooke, or member of the Crow Tribe in Montana, I know how sensitive discussions of museum holdings and matters of repatriation can be for a tribal community. Where I grew up, museums had collected ancestors and precious objects, sometimes through exploitative purchases and sometimes through outright grave robbing. Contemplating this history as an Indigenous person can feel disturbing and dehumanizing.
How could I write about this issue, I often asked myself. But how could I not, given that it has lingered far longer than Congress intended when it passed the Native American Graves Protection and Repatriation Act in 1990.
NAGPRA called for institutions to inventory their collections and publicly report the human remains and items that had come from Native American graves and then return them to Indigenous communities. But Pasqual notes that tribal communities have shouldered the burden of this work — both the financial cost and the emotional distress. Her tribe, like others, had to draw on existing ceremonies to establish a new process for reburials that did not exist before the looting.
"We as a community have to carry that burden," she told me. "Part of the cost is that emotional toll, the cultural, spiritual cost that is carried by the community."
Leigh Kuwanwisiwma, former director of the Hopi Cultural Preservation Office in Arizona, shared a similar sentiment when I interviewed him. During his 30-year career, he reburied more than 8,000 ancestors for the Hopi Tribe. The number of belongings he buried with the deceased surpassed 15,000. Now retired, he has a sense of fulfillment, knowing he helped his tribe. But he also has had to cope with trauma, even anger, from confronting how institutions and government agencies have mistreated ancestral remains, he said.
"It's not well documented what people like me have to go through," said Kuwanwisiwma, who speaks with a soft and measured voice. "But it's now part of our current historical trauma."
Even after ProPublica has published multiple stories on repatriation over the past eight months, it is still unsettling to ponder the sheer scale at which museums stored away the bodies of so many Indigenous ancestors. Six thousand at Harvard University. Nine thousand at the University of California, Berkeley. (Both institutions have pledged to prioritize repatriation.)
In total, museums across the country hold the remains of 104,539 Native Americans, according to the most recent figures we have reported from the National Park Service, which administers NAGPRA.
Historical accounts show that tribal leaders from California to Maine opposed the plundering by outsiders and many tried to block archaeologists from desecrating burials on their lands.
On my reservation, Chief Medicine Crow, one of my ancestors, was so troubled by the looting that he donated some of his land so tribal members could have a cemetery in Lodge Grass, Montana, said Timothy McCleary, an anthropology professor at Little Big Horn College. Until then, the final resting place for many had been in the open, unpopulated countryside of our tribe's homelands.
I think a lot about how this issue has persisted from Medicine Crow's lifetime to mine.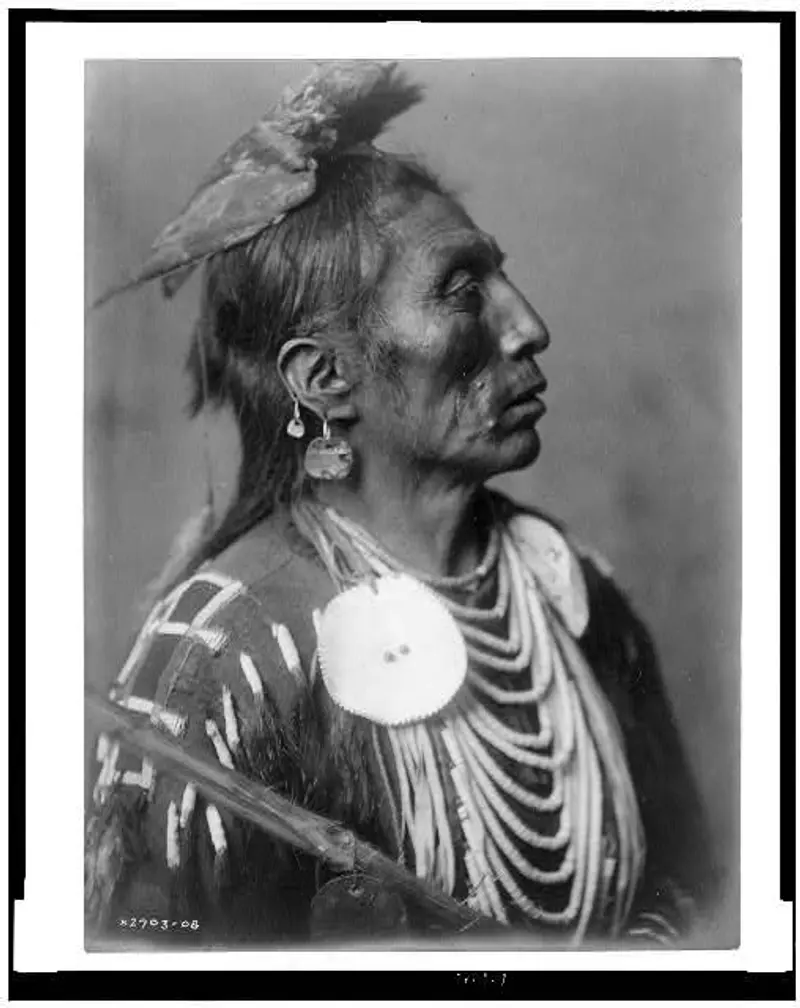 ---
In the Southwest, where I live now, there was such an intense interest in the ancient dwellings of Ancestral Puebloans that major museums competed with each other to be the first to seize sites.
Richard Wetherill, a rancher-turned-amateur-archaeologist from Colorado, helped steer the American Museum of Natural History to Chaco Canyon. From the canyon, the museum collected the remains of some 150 Native American ancestors during a methodical yet aggressive expedition around the turn of the 20th century that was funded by two heirs to a soap fortune.
The museum's archaeologists directed the excavations while Wetherill served as their guide. He established a homestead in the canyon during the expedition and managed to keep it after Chaco Canyon became a national park.
Ever since, researchers have been fixated on Pueblo Bonito. Called a "great house," it once stood four stories tall, according to the National Park Service, and has 40 kivas, ceremonial and social spaces with brick-lined walls.
Our reporting at ProPublica has focused, in part, on how museums have kept many ancestors by saying that, based on their records, they cannot determine which tribe these human remains belong to. Sometimes institutions make these decisions even when tribes have documented ancestral ties to the place that was excavated and have presented that information to the museum or made it publicly known.
The American Museum of Natural History holds the largest collection from Chaco Canyon that has been publicly reported under NAGPRA rules. In a statement, the museum said it recognizes Pueblo peoples' ties to the canyon. However, the museum said there are gaps in the archaeological record after the Ancestral Puebloans migrated from the canyon eight centuries ago, which makes it difficult to affiliate human remains and items to specific tribes.
For Pasqual, Chaco Canyon, known in her tribal language as Wa'asrp'ashak'a, emerges often in the telling of her ancestors' migration, she said. She had heard the term often enough in her youth that by the time her father first took her to the site around age 9, she already felt profoundly familiar with and connected to the place, she said.
Others from Zuni Pueblo in New Mexico and the Hopi Tribe in Arizona also shared with me how they see evidence of their cultural ties to Chaco Canyon all around them.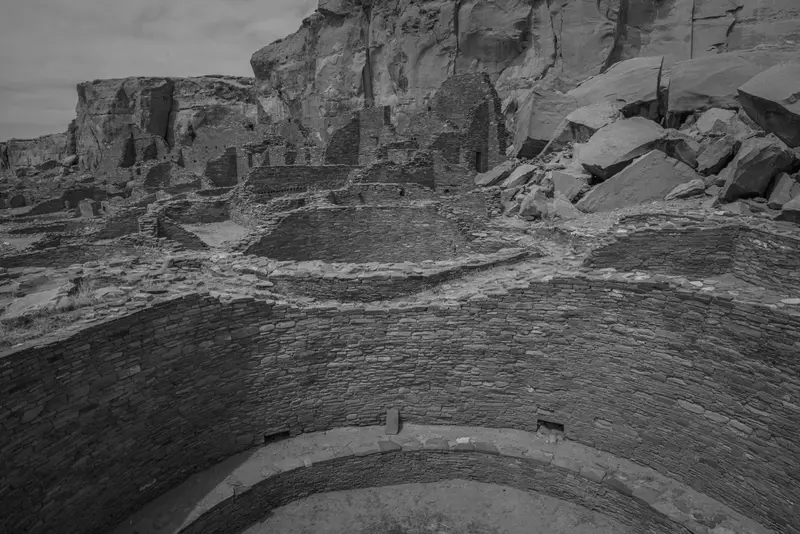 Clark Tenakhongva, a former vice president of the Hopi Tribe, understands his cultural link to Chaco Canyon through his tribe's oral histories, he said. The Hopi believe they had great engineers, astronomers and doctors among their ancestors. At Chaco Canyon, where a southern wall of Pueblo Bonito aligns with the sunrise on the equinox, his tribe refined that knowledge and maintained it after migrating to the mesas in Arizona where many live now, he said.
"All the education and knowledge that we have — we have within our homes, within our kivas, within our plazas — came from here," said Tenakhongva, who once helped lead efforts to protect cultural landscapes like Chaco Canyon and Bears Ears National Monument in Utah.
Edward Wemytewa, a councilman from the Pueblo of Zuni, simply calls Chaco Canyon a home.
"We're descendants of Chaco. That's very clear," he said. "We are still a living culture. We still practice our ceremonies."
This year, the Interior Department is considering changes to regulations under NAGPRA that would speed up the repatriation process. But even if change comes, repatriation will take time, likely years.
Yet even though much time has passed, repatriation work that's just beginning now should not be rushed, Pasqual said. When museums work with tribes to return ancestral remains and items, tribal representatives meet with museum staff in person to discuss what was taken and stored for decades, and the tribes have seen the institutions become better as a result of these consultations, she said.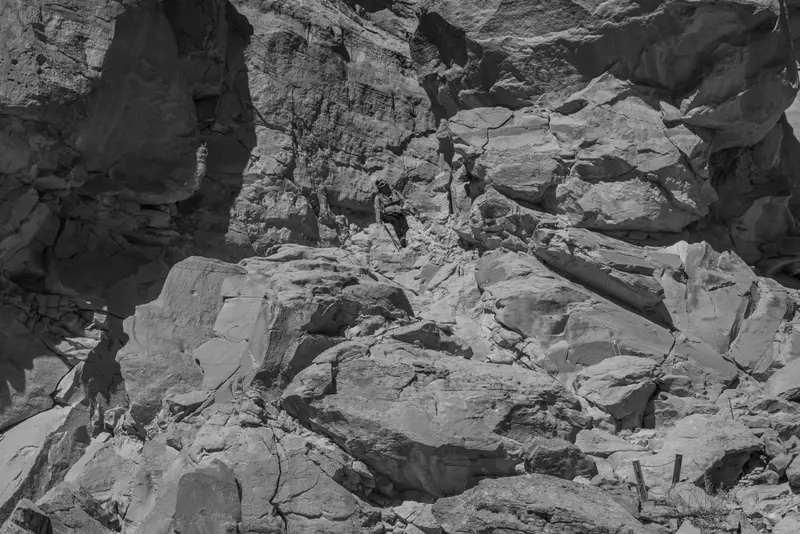 One expert we interviewed said that if the institutions continue repatriating at their current pace they would need another seven decades to consult with tribes and return what they have.
As we stood on the mesa, I asked Pasqual what she hoped would come of the repatriation work she and others have done. I was considering a similar question as our reporting team thought about the potential impact of our investigation.
"I would hope that for future generations, like my family's grandchildren, that there will come a time when they will know that this place is complete," Pasqual responded.
It was late afternoon as we descended onto a trail that threads between massive boulders and cliff ledges before reaching the canyon floor. Soon, we were walking down a wide dirt path past a cemetery named for Wetherill, the rancher. Wetherill is buried just off the trail; his grave lies undisturbed not far from the burial sites and rooms he helped excavate.
But Pasqual hardly acknowledged this point on the trail. Instead, we made a final stop near a sign on the north side of Pueblo Bonito that details the ways tribes remember their ancestors' time at Chaco Canyon: "songs, stories, languages, ceremonies, pottery, art, corn, shells, architecture and sun-watching."
She had read the sign countless times on her visits. People may have moved away, but they did not forget Chaco Canyon, it says.
She climbed into her truck and began her drive back to Acoma Pueblo.