Dispatches
A newsletter about wrongdoing in America
---
Dispatches
By Logan Jaffe
Hello,
When you're reading a news story, how often do you actually finish it? You know what, maybe don't answer that, for my sake. But here's a story about a story that began at the end, when a woman shared a news article with her friend Nikki Dougherty White.
"Look at the last line in this story," the friend wrote to White. The article was about the resignation of former Alaska Attorney General Kevin Clarkson, and it included the name of his temporary replacement: Clyde "Ed" Sniffen.
When White, who is now 47, was a 17-year-old high school student on a mock trial team in Anchorage, Sniffen was a local attorney and the team's coach. Though he was 10 years older than her, she said he began a sexual relationship with her during a trip to New Orleans for a competition.
After the governor formally named Sniffen as Alaska's next attorney general, White, 47, decided it was time to come forward with her own story. She contacted Anchorage Daily News reporter Kyle Hopkins, who's been reporting in collaboration with ProPublica for two years about the pervasiveness of sexual assault and misconduct in Alaska and how the state has often allowed men to get away with it.
Last Monday, Hopkins began contacting sources to report out White's story. Last Friday — before we even published the article — Sniffen's resignation was announced. Sniffen did not respond to requests for comment; he cited "personal reasons" in his resignation letter.
This is the second time in the past six months that an Alaska attorney general resigned because of investigations by ProPublica and the Anchorage Daily News. Sniffen was the official nominee for less than two weeks. He had been in an "acting" position since August of last year, when the last attorney general quit hours after the newsrooms revealed he had sent hundreds of unwanted text messages to a junior colleague.
The fact that two similar incidents were revealed in such a short amount of time is outrageous. But when I asked Hopkins to tell me more about the reporting behind his recent story, he pointed out something important: The resignations of two men within six months is a testament to the state's history of missed opportunities to hold powerful people to account.
As he tweeted:
I asked him more about that, and he explained: "In that tweet I was thinking of the Sniffen case in particular, but also the Clarkson case — Clarkson complained that I had brought up allegations made against him many years earlier, that had never before been made public. But I think it also applies to the whole of the Alaska project. Much of what we are writing about is symptoms of intergenerational trauma, broken promises to deliver basic and equitable systems of justice, institutionalized victim blaming. Problems that are rooted in 50 or 100 or 200 years of Alaska history that we all, myself included, should have addressed years ago."
In the story Hopkins published last week, he wrote that several attorneys in Anchorage had been aware for decades of Sniffen's inappropriate relationship with White. Yet Sniffen was allowed to succeed. Why?
"In the Sniffen case, the adults seemed to want to avoid asking too many questions at the time, out of fear of what they might find," Hopkins explained to me. "Because then they would have to do something about it."
Alaska's Department of Law has begun an investigation into Sniffen's alleged sexual misconduct. We'll keep you posted.
Until next week …
Logan Jaffe
ProPublica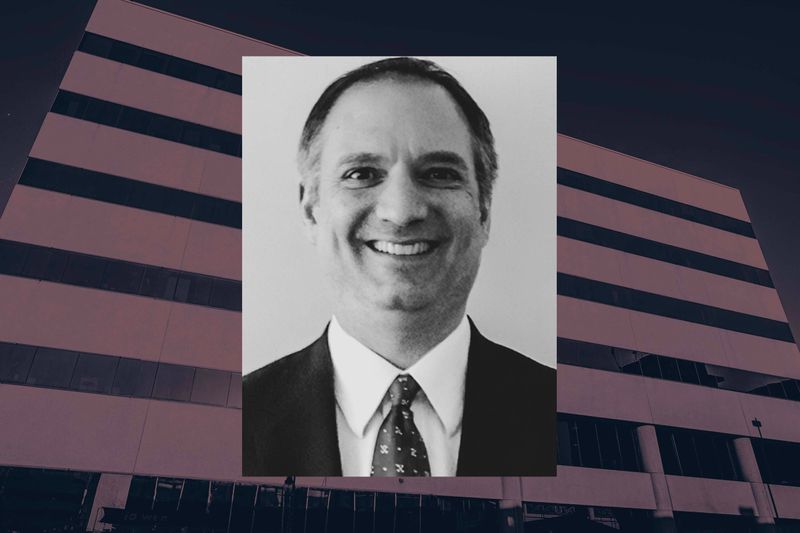 Ed Sniffen stepped down as the Anchorage Daily News and ProPublica were preparing an article about his relationship with a 17-year-old girl three decades ago. The state has now launched an investigation into the allegations.
by Kyle Hopkins, Anchorage Daily News
What Else We Published This Week
For decades, corporate timber benefited from tax cuts that devastated local budgets. Lawmakers want change and have filed dozens of bills, making this one of Oregon's most consequential sessions for forest policy.

by Rob Davis, The Oregonian/OregonLive, and Tony Schick, Oregon Public Broadcasting
Private equity firm Leonard Green and other investors extracted $645 million from Prospect Medical before announcing a deal to sell it and leave it with $1.3 billion in financial obligations. Four states approved it — but Rhode Island is holding out.

by Peter Elkind
A key House subcommittee cited reports by ProPublica and other news outlets in launching an investigation into how the country's meatpacking companies handled the pandemic, which has killed hundreds of workers to date.

by Bernice Yeung and Michael Grabell
We know the government lied about Vietnam. But should the reporter who published the Pentagon Papers have lied to his source?

by Stephen Engelberg
The VA and FEMA agreed to pay a first-time vendor in a desperate search for protective equipment. Now Robert Stewart admits he defrauded three federal agencies and lied about being in the Marine Corps.

by J. David McSwane
Like them or revile them, federal agencies seem poised to regain some of their traditional powers under the new administration. But it's not clear how far President Biden wants them to go.

by Jesse Eisinger
The software company SolarWinds unwittingly allowed hackers' code into thousands of federal computers. A cybersecurity system called in-toto, which the government paid to develop but never required, might have protected against this.

by Peter Elkind and Jack Gillum
The council has announced a package of bills to reshape the NYPD and improve officer accountability. A City Council member cited a "direct line" from ProPublica's coverage to the proposals.

by Eric Umansky and Joaquin Sapien
ProPublica and FRONTLINE have identified more than twenty members with ties to the armed forces.

by A.C. Thompson, ProPublica, and Lila Hassan and Karim Hajj, FRONTLINE
Caroline Wren, a Trump fundraiser, is listed as a "VIP Advisor" in a National Park Service permit for the Jan. 6th rally at the Ellipse. Text messages and a planning memo show the title downplays the active role she played in organizing the event.

by Mike Spies and Jake Pearson