Ruth Baron
Newsletter Editor
Ruth Baron is the newsletter editor at ProPublica.
Many railroad employees tell us being injured on the job or reporting a safety concern can be fraught with consequences. Our investigative journalists want to talk with insiders in order to tell this story right.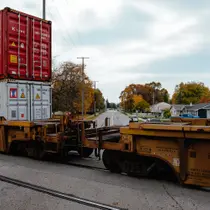 We want to understand what stationary and long trains mean for EMS, firefighters, police and families across the country.
Latest Stories from ProPublica