El video obtenido por ProPublica muestra que la Patrulla Fronteriza detuvo a un adolescente enfermo en una celda sin la atención médica adecuada y no descubrió su cuerpo hasta que su compañero de celda alertó a los guardias. Las imágenes no coinciden con la historia de la Patrulla Fronteriza de su muerte.
Video obtained by ProPublica shows the Border Patrol held a sick teen in a concrete cell without proper medical attention and did not discover his body until his cellmate alerted guards. The video doesn't match the Border Patrol's account of his death.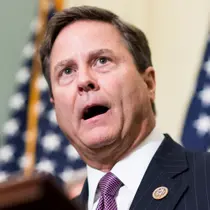 After multiple issues have surfaced with Holtec International's New Jersey tax break application, Rep. Donald Norcross, its biggest congressional supporter (and the brother of a Holtec board member) is playing defense.
Latest Stories from ProPublica