An international team of reporters reviewed thousands of records and interviewed insiders to expose what went wrong in the global corporation.
Tainted CPAP machines and ventilators went to children, the elderly and at least 700,000 veterans despite internal warnings. Company insiders said the devices posed an "unacceptable" risk.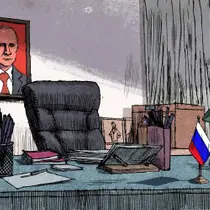 Under Vladimir Putin, Russia has appointed dozens of honorary consuls. Many have spread pro-Kremlin sentiment around the world.
Latest Stories from ProPublica