A 2008 city law was intended to preserve Los Angeles' residential hotels as safety net housing. But the city has failed to enforce the law, leaving some lower-income Angelenos with nowhere to go amid a homelessness crisis.
This article was produced for ProPublica's Local Reporting Network in partnership with Capital & Main. Sign up for Dispatches to get stories like this one as soon as they are published.
On her first day in office last December, Los Angeles Mayor Karen Bass declared a state of emergency over housing and homelessness, promising to provide shelter for people living on the streets and make it easier for developers to build affordable housing.
At the time, I was a few weeks into my fellowship with ProPublica's Local Reporting Network. I had previously worked on a two-year series of stories on housing for Capital & Main and found that while the city struggled to create affordable housing, some low-income residents were losing homes they'd lived in for years, especially in areas where property values were rising.
The Bass administration clearly aimed to create more affordable housing. But I wondered whether the city was effectively using its enforcement mechanisms to preserve the dwindling supply of low-cost housing that already existed.
With Gabriel Sandoval, a research reporter at ProPublica, I found that in 2008, the LA City Council had passed a law aimed at reserving more than 300 residential hotels as low-cost housing. We decided to see if it was working.

Residential hotels provide small, basic rooms, sometimes with shared bathrooms. They often house low-income workers and elderly and disabled people who can't afford other apartments. City officials determined the hotels were residential by using the state's legal definition: buildings of six or more units that served as permanent housing for their residents.
Gabriel and I searched hotel webpages and online travel sites and found that some places, like the H Hotel in Koreatown, which are supposed to remain available to local residents, had instead morphed into tourist accommodations.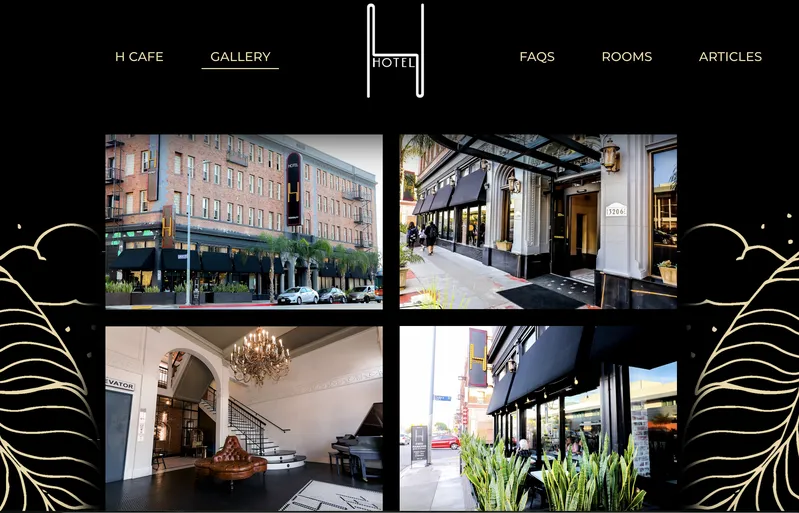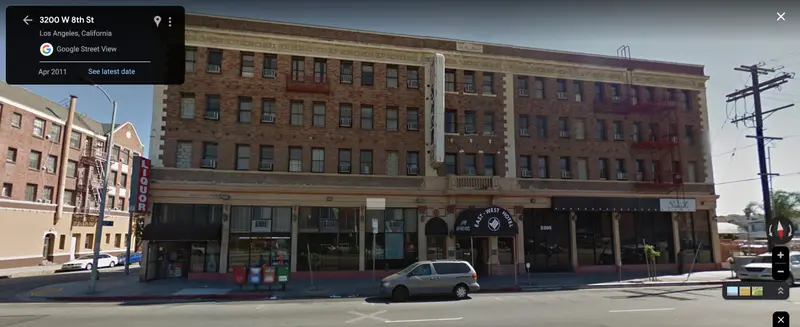 El Patio Inn in Van Nuys bills itself as "an inexpensive hotel near Universal Studios Hollywood."
"Experience the effervescent spirit of Los Angeles with a stay at El Patio Inn, your gateway to the city's most notable attractions," the hotel's website says. "Whether you're looking to be mesmerized by the magic of Universal Studios Hollywood, enchanted by the art treasures of The Getty Center, or drawn into the allure of Hollywood's star-studded Walk of Fame, El Patio Inn provides a convenient base for your LA adventures."
City officials had designated El Patio as residential in 2008. The owner appealed, and in 2013, a Housing Department hearing officer affirmed its residential status, according to the agency's records. El Patio's general manager didn't return phone calls seeking comment.
Eventually we identified 21 residential hotels with more than 800 rooms in total advertising to tourists, in apparent violation of city law.
With their own websites, ads on booking sites and Yelp and Google reviews, these hotels didn't hide their efforts to draw business and leisure travelers. For example, the Hometel Suites website describes the hotel as "modern," "boutique" and "the perfect central base to explore all the great restaurants, shops and tourist attractions that Los Angeles has to offer."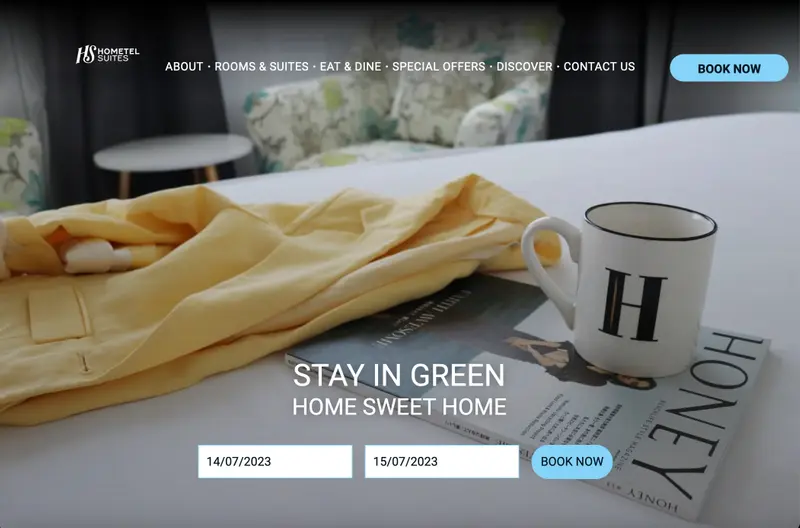 Visitors can book rooms for up to $235 per night and even a "party hall" for $450.
Hometel Suites general manager Becky Hong had previously said the hotel has no plan to offer residential rentals but didn't respond to a question about whether its tourist accommodations violate the law.
Travelers on a budget can find a "family room" for $175 per night at the Lincoln Park Motel, whose website advertises the property's proximity to "Downtown Los Angeles, Dodgers Stadium and many other attractions."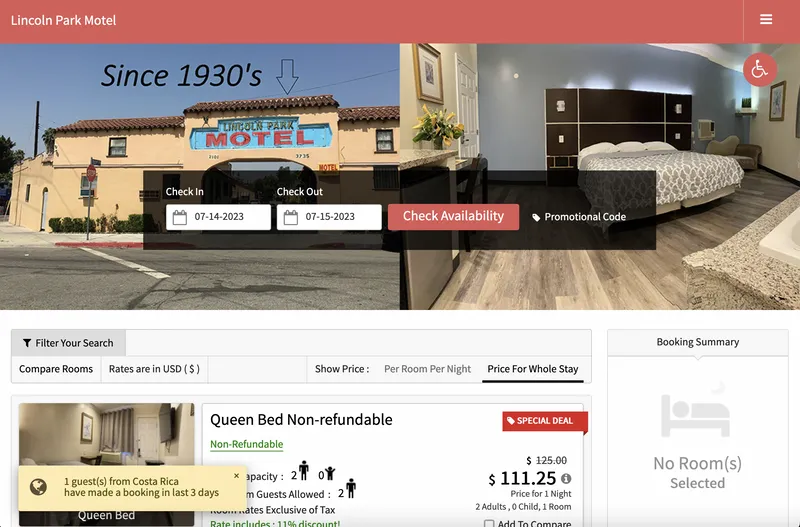 Lincoln Park owner Jeffrey Xiao didn't return calls and declined to answer questions about his property's short-term rental ads. "No, thank you for reaching out to me," Xiao texted.
We wondered, if we were able to find what seemed like violations so easily, why city leaders weren't doing more to enforce the ordinance.
We asked officials if any of the 21 hotels were exempt from the law or had received city clearance to convert to tourist use. (The law allows owners to apply for exemptions from the residential hotel law if they can prove they have not historically operated as long-term housing. It also allows hotel owners to convert their properties to other uses if they either replace the affordable housing or pay into a city housing fund.)
While we waited for answers, we visited some of the hotels to see for ourselves how they were being used.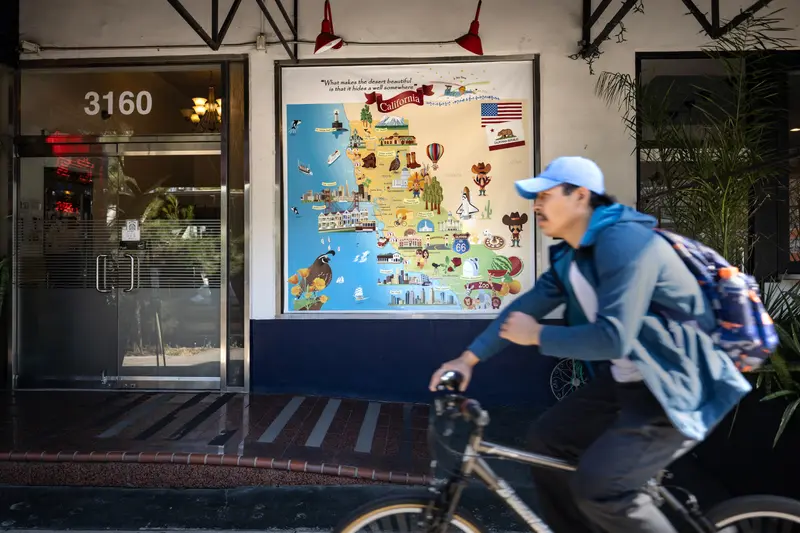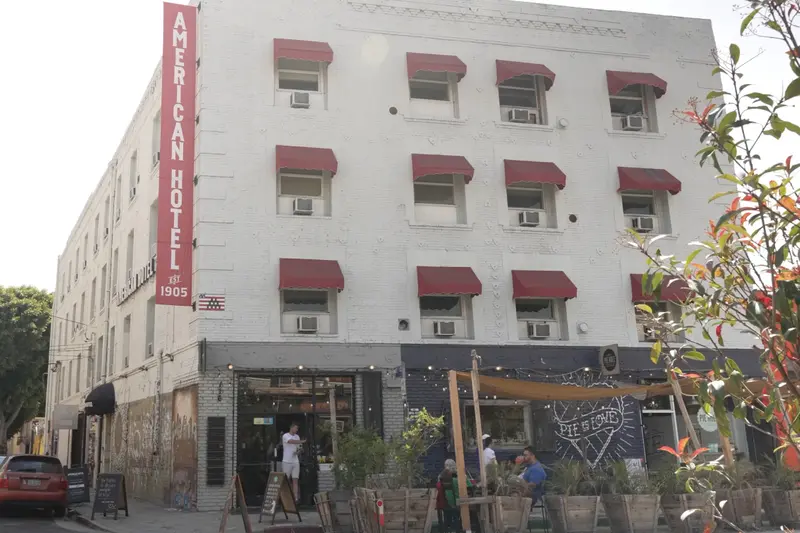 Some hotels had undergone seemingly obvious transformations. The H Hotel, formerly known as the East West Hotel, replaced its old sign on the building's brick exterior with a big neon H. The property now includes a bar and a cafe with sidewalk seating.
The H Hotel's operations manager, Nojan Haddadi, didn't respond to an email requesting comment. He previously said the hotel offers only short-term rentals and has asked the city to remove its residential designation. The hotel's owner previously declined to answer questions, citing advice from his attorney.
At other hotels, we found tourists outside.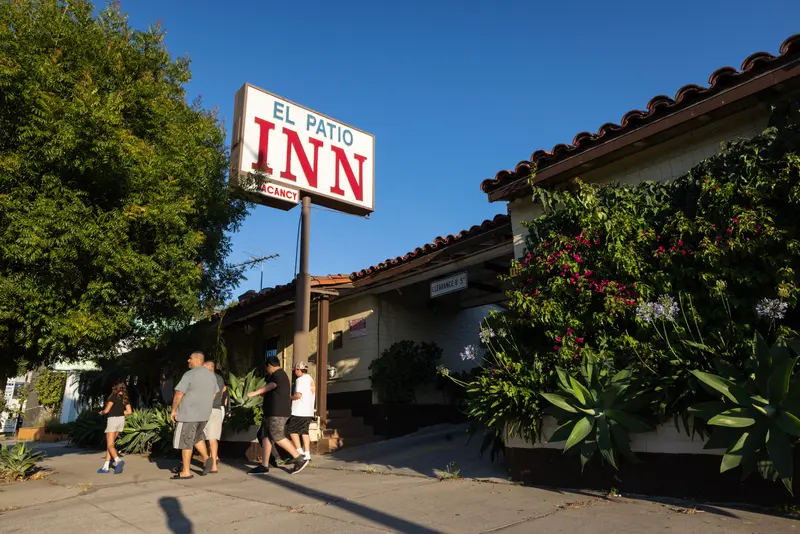 These guests who were in town for a Dodgers baseball game were staying at the Knights Inn.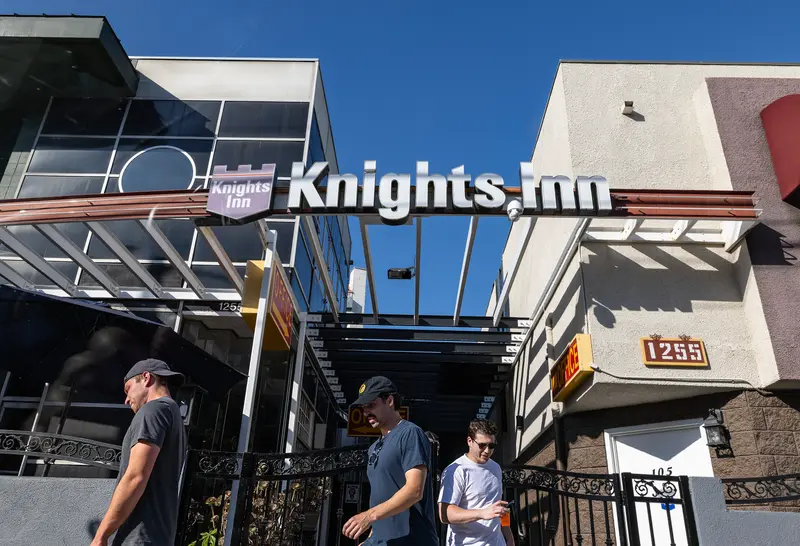 Knights Inn owner Charles Wang said the inn has always operated as a hotel and blamed the previous owner for failing to respond to the city when it put the building on the residential hotel list. The hotel's franchise agreement requires it to be used for short-term rentals, he said.
The Housing Department told us that low staffing made it difficult to enforce the residential hotel law and that sometimes hotels barred its inspectors from coming in without an administrative warrant. Inspectors didn't obtain warrants to enter the hotels, a process that would have entailed a day's work, Housing Department code enforcement director Robert Galardi said.
After our story, the department said it would immediately investigate the 21 hotels and review its enforcement practices. Department spokesperson Sharon Sandow wrote in an email that the agency is "aggressively reviewing and investigating all the leads you provided and additional information as well. We are pursuing all avenues under the Code."
Through our reporting, we obtained more than 10,000 pages of Housing Department records in response to California Public Records Act requests.
Housing Department correspondence and other documents showed all 21 hotels had been deemed residential and were subject to the city's residential hotel law. For example, this 2013 letter from the Housing Department to an attorney representing the American Hotel confirmed its status.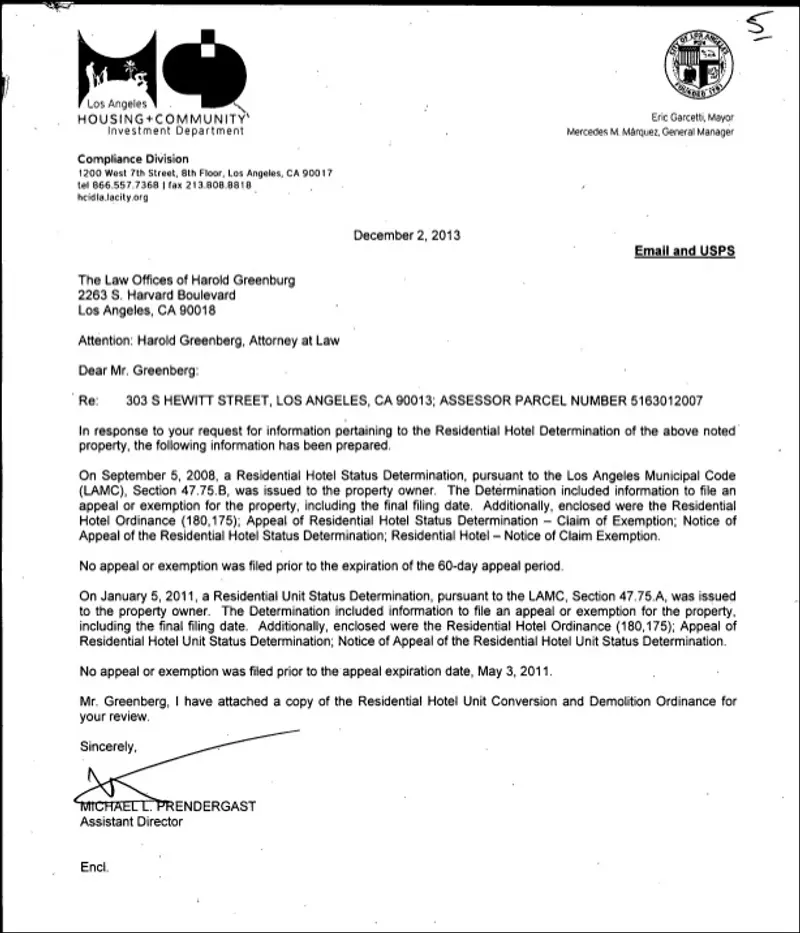 But nearly all of the American's rooms are currently offered to tourists, not residents.
Mark Verge, the American's owner, said he didn't recall the letter between his attorney and the Housing Department and has always operated the American as a hotel: "I have a hotel license. I pay bed tax."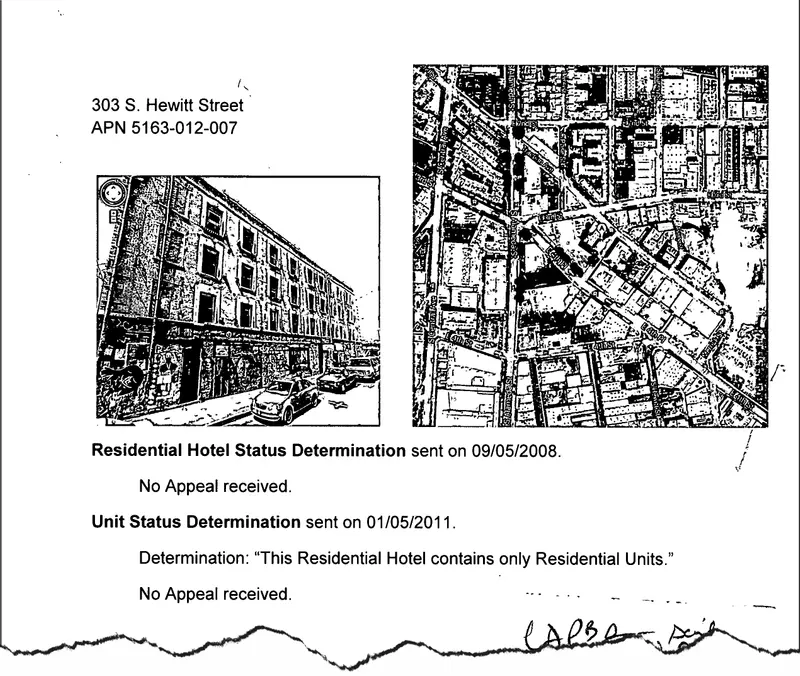 When housing inspectors visited the American and other hotels, they appeared to miss what seemed like clear signs that the hotels offered short-term rentals.
At Hollywood's Las Palmas Hotel, an inspector snapped this 2019 photo to show windows had been replaced without a permit. (You might recognize this hotel from the final scene of "Pretty Woman.")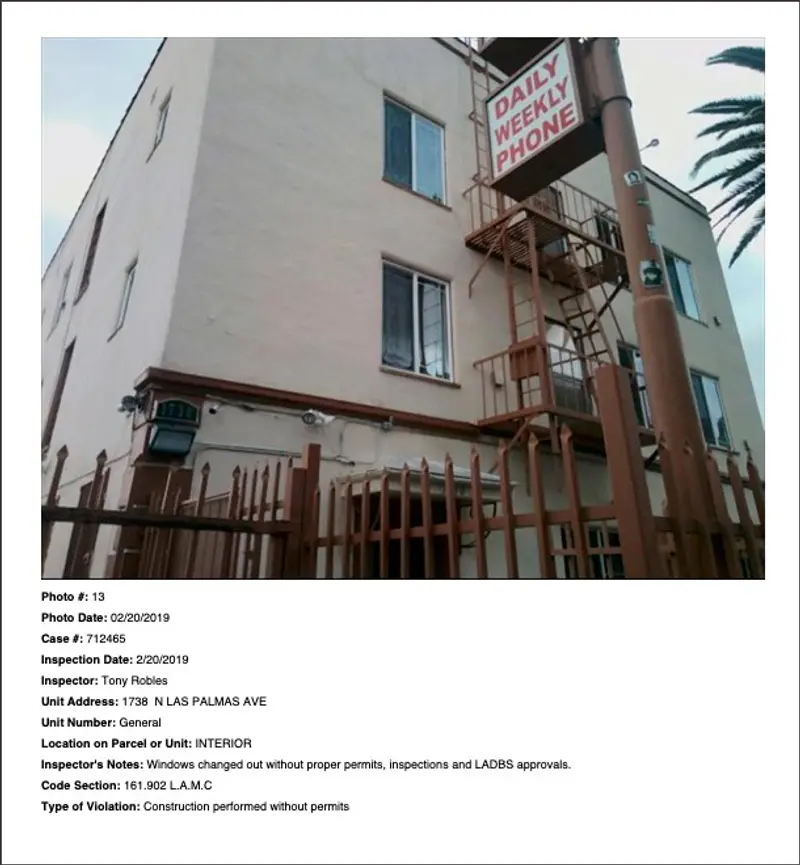 The inspector cited Las Palmas for an illegal construction violation, but there is no record that he inquired about the sign that advertises "daily" and "weekly" rentals. Until recently, we found, the hotel was booking nightly rentals through its website. One of the hotel's owners, Ashok Vanmali, declined to comment.
Last year at the H Hotel, a Housing Department inspector noted that a manager told him directly that the hotel was a "transient hotel," using the legal term for hotels that rent rooms to travelers, and not a residential one.
But the inspector didn't cite the H Hotel for violations of the residential hotel ordinance.
After we published our initial story, the mayor's office asked the Housing Department to account for how some residential hotels had apparently turned into tourist lodging and how it could prevent these transformations from happening in the future. The Housing Department said that it would report back by the end of August.
Many hotels continue to advertise online.