Environment
Paradise Lost
Hawaii's Disappearing Beaches
Investigating how policymakers are undermining laws and regulations intended to protect the state's all-important beaches, which are eroding at an alarming rate.
Paradise Lost
Major islands have lost nearly a quarter of their beaches in the last century. The culprit? Seawalls and other barriers erected by wealthy homeowners.
Local Reporting Network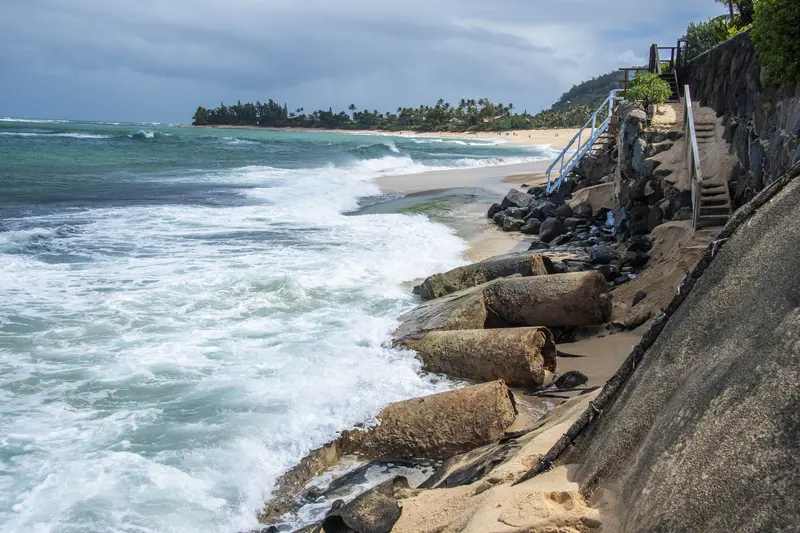 Paradise Lost
Coastal officials in Hawaii are taking action against residents who lined their oceanfront properties with sandbags. A Star-Advertiser/ProPublica investigation last year found that lax enforcement of these protections was threatening beaches.
Local Reporting Network
Paradise Lost
A legal loophole allowed wealthy property owners to protect their real estate at the expense of Hawaii's coastlines. Now, the state Legislature is considering bills to crack down on the destructive practices, but questions around enforcement remain.
Local Reporting Network
Paradise Lost
Seawalls erode Hawaii's beaches, but the state has been lax about approving them and disorganized about enforcing the law. Officials now pledge action, after a Honolulu Star-Advertiser and ProPublica investigation.
Local Reporting Network