The United States designed its chemical regulation system to keep businesses humming with little interference. That decision had health repercussions for ordinary Americans, who are left to carry the burden.
For decades, chemical companies fought attempts to ban asbestos, claiming they needed the potent carcinogen to manufacture chlorine. As recently as last April, in fact, the CEO of one of the last major companies still clinging to the toxic substance argued for it to remain legal. Acceptable alternatives "do not exist," Olin Corp. CEO Scott Sutton told regulators.
In a dramatic turnaround, Olin said on Tuesday that it would support a federal ban on the deadly mineral.
ProPublica's reporting changed the national conversation on asbestos, challenging a long-standing and successful industry argument that chlorine companies kept their employees safe. Late last year, ProPublica revealed that workers across the country had been exposed to the substance, including those at an Olin facility in Alabama who said they could "see it all the time" and weren't given protective gear when they worked around it. (Olin did not return repeated calls or emails from ProPublica seeking comment on those findings.)
"I just wish they had stopped sooner," Andy Lang, a contract pipefitter who worked at the plant in McIntosh, Alabama, told ProPublica on Wednesday. "I wish they had stopped years ago. I'm thinking about the people in my neighborhood like my sister."
Lang's sister, Bertha Reed, was a plant employee who worked a number of jobs and spent time around asbestos. Reed, who never smoked, died of lung cancer in 2017. It's unclear what caused the cancer, but Lang blames the substances his sister was exposed to in the plant.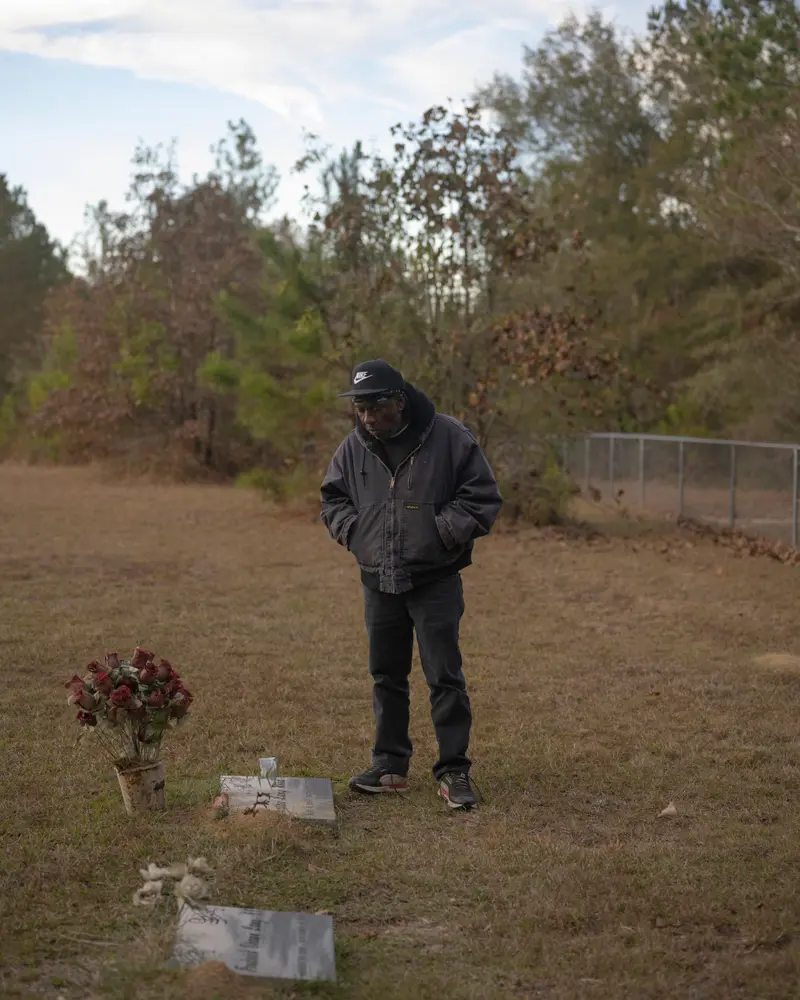 In a letter to the Environmental Protection Agency this week, Sutton said Olin would endorse a proposed ban if the companies were given seven years to phase out asbestos materials already in use. Companies apply the mineral to thick metal screens used in the production process to keep explosive chemicals from mixing. Sutton said workers would not have to apply new asbestos to screens during the last five years of the phase-out period, minimizing the potential for exposure.
"Additionally, no asbestos imports into the U.S. are required past today," he added.
Olin did not reply to ProPublica's questions on Wednesday.
The EPA said that it would consider Olin's letter and other comments it has received, and that it was "moving expeditiously" to finalize its ban this year. The agency opened a new public comment period on the ban to account for new information, including ProPublica's reports on the dangers at asbestos-dependent chlorine plants. That period ends April 17.
Olin's letter marks a turning point in the battle over asbestos in the United States.
The U.S. has lagged behind dozens of other countries that outlaw asbestos, which is known to cause deadly cancers like mesothelioma. To this day, the U.S. continues to let chlorine companies import hundreds of tons annually.
Last year, ProPublica found that chlorine companies had spent decades lobbying against a ban. Behind the scenes, industry representatives pushed for regulatory exemptions, marshaled pro-business lawmakers to make their talking points and found support from 12 prominent attorneys general who said a ban was a "heavy and unreasonable burden."
Supporters of a ban heralded Olin's new position.
"We are deeply encouraged that Olin Corporation has stepped forward to publicly say they are committed to ending asbestos use in the chlor-alkali industry," said Linda Reinstein, the co-founder of the Asbestos Disease Awareness Organization, in a statement on Wednesday.
The EPA still needs to address resistance from the rest of the chemical industry.
The American Chemistry Council, a powerful trade association that lobbies for chlorine companies, has pushed for its members to be exempted from the ban and said it would be impossible to transition to newer asbestos-free technology in less than 15 years.
In a statement provided to ProPublica on Wednesday, the group said its 15-year timeline was based on limited contractor resources, supply chain disruptions and regulatory approval cycles, among other factors.
"We continue to hold this position and therefore oppose calls to implement unrealistic timetables and deadlines," the statement said.
OxyChem, another major producer of chlorine, did not respond to requests for comment from ProPublica. Last year, workers from its recently shuttered plant in Niagara Falls, New York, described conditions that experts called "totally unacceptable," "fraught with danger" and "like something that maybe would happen in the 1940s or the 1950s." At the time, OxyChem said ProPublica's reporting on the plant was inaccurate, but it would not say what specifically was incorrect.
Hanging over the EPA is the agency's failure to ban asbestos in 1989. Back then, the asbestos industry successfully overturned a ban by arguing in a lawsuit that it was too burdensome. Advocates and experts are now watching to see if history will repeat itself.
Last week, citing ProPublica's reporting, lawmakers renewed efforts to write an asbestos ban into federal law, a measure that would be more difficult to challenge in court.