As America emerged from the pandemic, communities continued to experience a rising tide of gun violence. School shootings and the rate of children and teens killed by gunfire both reached all-time highs since at least 1999. ProPublica's coverage of gun violence reveals how first responders, policymakers and those directly affected are coping with the bloodshed.
The story discusses gun violence and suicidal ideation.
On a cold evening in March, at a school board meeting in Oxford, Michigan, Buck Myre approached members with a sheaf of papers. As they were passed down the line, he paced and fidgeted.
For three minutes, the room was quiet. One board member covered her eyes with both hands. Finally, Myre stepped to the lectern. He released a shaky exhale, crackling the microphone.
"I don't even know where to start, and I don't even know what to say," he said. "But imagine — you can't imagine. But imagine going to the coroner's office and picking this up."
The papers were copies of his 16-year-old son's death certificate.
On Nov. 30, 2021, Tate Myre and three other students — Hana St. Juliana, 14; Madisyn Baldwin, 17; and Justin Shilling, 17 — were shot and killed inside Oxford High School by a 15-year-old sophomore. Seven more were shot but lived.
The shooter, who pleaded guilty to murder, terrorism and other felonies, awaits a hearing to determine whether he'll face a life sentence without parole. His parents, who bought a gun for the troubled teenager four days before the shooting, are charged with involuntary manslaughter and awaiting trial.
But for many families, that's not enough. They want a full accounting of what happened and whether it could have been prevented — which they still haven't received.
"I do believe that things went wrong that day," Myre told the school board in March. "And I don't understand why we're running from it. I don't get it."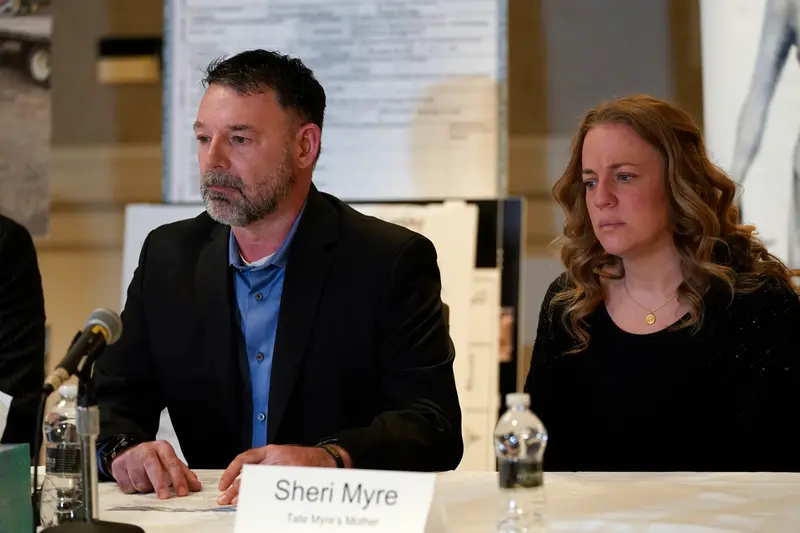 Oxford has ordered an external review of the shooting, and school officials say they too want answers. But many parents say those same officials have stonewalled them, delayed the review and not committed to full transparency or accountability.
Nationwide, there's no protocol for such reviews. If they happen at all — "usually where we see higher body counts" — they vary widely in process and purpose, said James Densley, co-founder and president of the Violence Project, a nonprofit research center. Such a haphazard approach not only leads to mistrust inside communities, experts say, but wastes an opportunity to extract lessons that may prevent the next tragedy.
After the shooting at Marjory Stoneman Douglas High School in Parkland, Florida, in February 2018, a state commission delivered a preliminary report 322 days later, reaching the community before the first anniversary.
In Newtown, Connecticut, the local state's attorney issued a report 346 days after the shooting at Sandy Hook Elementary School in 2012. After a 2007 shooting at Virginia Tech, a state panel's report arrived in 136 days.
In Oxford, it's been more than 525 days, and counting.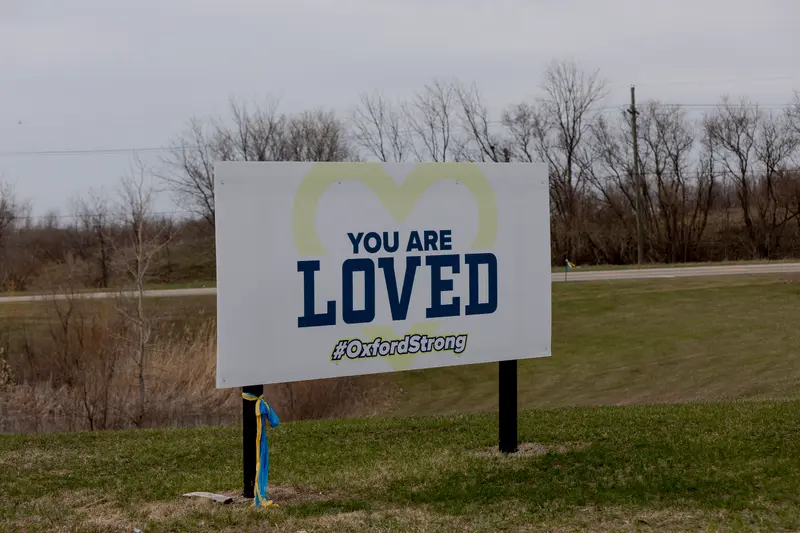 Two weeks after the shooting, Oxford's school board voted unanimously for a review to begin "immediately." But the board declined multiple offers from Michigan's attorney general to investigate. For six months after the shooting, following guidance from a lawyer retained by its insurance company, the board insisted a review must wait for criminal and civil cases to resolve.
Finally, in May 2022, after facing community pressure, Oxford decided to hire Guidepost Solutions, a company that has investigated abuse allegations at the Southern Baptist Convention.
But Guidepost struggled to get people to cooperate with its review, including those who work for the district. Unions and the lawyer brought in by the school's insurance provider cautioned against talking. "In our experience, the extent of third-party interference of this investigation has been unusually extraordinary," Guidepost has said in a statement.
During the tumult, two board members resigned, later saying that they felt the board was not well served by the lawyer's involvement.
Guidepost declined to comment for this story. Oxford Community Schools and its insurance company didn't respond to ProPublica's requests for comment. The lawyer, Timothy Mullins, didn't respond to ProPublica's inquiries about his actions on behalf of the board.
"Obviously, this community wants answers," the school board's president, Dan D'Alessandro, told ProPublica. "That's why we hired Guidepost — to get those answers."
He added: "Once we have an opportunity to look at everything, then we'll make any changes that are necessary."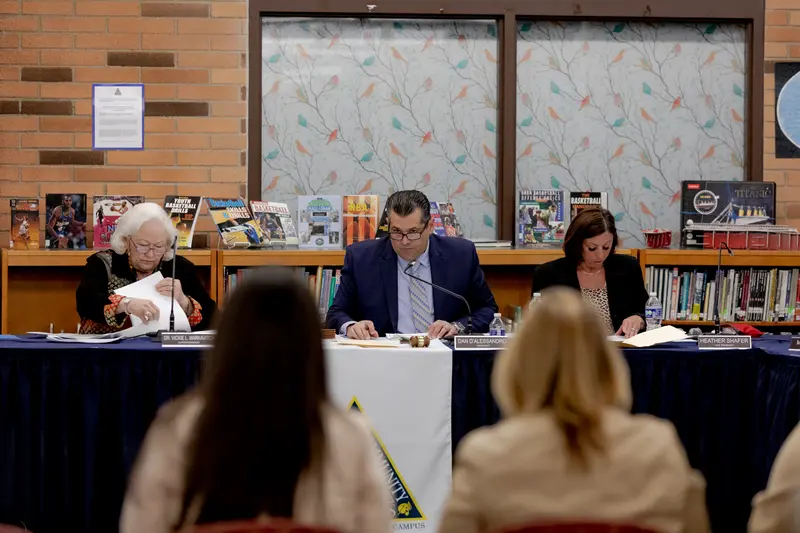 Guidepost delivered a report this month that assessed Oxford's current strategies for security, suicide intervention and threat assessment. But it's the second report, the one that will examine the events surrounding the shooting, that many parents feel is essential. It will draw from interviews as well as case files from investigators. However, it is unclear when it will be released.
Meanwhile, in lieu of a timely and comprehensive accounting, many Oxford families are left with unsettling questions.
"Every Tuesday marks another week without those four precious children that didn't get to come home," said a woman who works for the school at the March meeting, "and we still don't get to have the answers for what happened, and people are still working at this school who were directly involved."
I'm here, she added, to "demand the report be given to us."
"I Have Access to the Gun and Ammo"
On the rural-urban fringe of southeast Michigan, where about 1,800 students attended Oxford High School, the final weeks of 2021 had everyone on edge.
In November, a student displayed a severed deer head in the courtyard with red paint looking like blood. He was disciplined, but less than a week later, in a boys' restroom, students found a bird's head in a jar.
Law enforcement and school personnel investigated but were unable to determine its origin, the district superintendent said in an email sent weeks later. As it happened, a sophomore named Ethan Crumbley was responsible for the bird's head. He recorded the decapitation on his phone and wrote about it in his journal.
This is one of many disturbing details from the weeks before — and the day of — the shooting that were described in court documents and public testimony.
Ethan was spiraling, public records show. His Spanish teacher emailed school counselor Shawn Hopkins, saying he seemed sad. In a brief meeting outside a classroom, Hopkins told Ethan he was available if he wanted to talk.
On Nov. 26, Ethan's father bought him a SIG Sauer 9 mm handgun. Three days later, an English teacher caught him searching online for bullets. She emailed Nicholas Ejak, dean of students, and Pamela Fine, another counselor.
At a five-minute meeting with Fine and Hopkins, Ethan told the counselors it was hobby research. Appearing calm, he said he'd gone to the range with his mom that weekend with his new gun. (She posted about it on Instagram: "Mom and son day testing out his new Xmas present.")
Fine left a voicemail with Ethan's mom, saying guns may be a hobby but searching for ammunition during class wasn't good behavior.
His mom texted Ethan: "Seriously? Looking up bullets in school?? … Lol, I'm not mad you have to learn not to get caught."
That evening, Ethan posted on Twitter: "Now I am become Death, the destroyer of worlds. See you tomorrow Oxford."
Early on a foggy Tuesday morning, Hopkins got an email sent by Ejak about an English teacher who'd caught Ethan watching a shooting video. Some 20 minutes later, a math teacher informed Ejak that on a test review, Ethan drew a picture of a handgun, a bullet, a laughing face with tears and a twice-shot figure with blood pouring from its mouth.
"Blood everywhere," Ethan wrote.
"My life is useless."
"The world is dead."
"The thoughts won't stop."
"Help me."
The video he watched was only a game, Ethan said in the counselor's office.
Hopkins, Ejak and Fine are among the school staff that have faced civil suits from the case, including in federal court. Mullins, a lawyer representing them and the school district, said in an email that because of ongoing litigation, he wouldn't comment on the facts of the case. In a motion to dismiss federal lawsuits, Mullins wrote that "nothing about what the individual defendants knew could have put them on notice" that Ethan "posed the specific risk of shooting multiple students."
Hopkins asked about the drawing. By then, Ethan modified it, adding phrases like "Harmless act" and "I love my life so much!!!!"
Ethan said the drawing depicted a game he wanted to design. Asked about "my life is useless," Ethan's demeanor became sad, according to Hopkins' testimony in a pretrial hearing in the criminal case against Ethan's parents. He described difficulties, including a grandparent's death and a family dog dying.
He said he wasn't a danger to anyone, but Hopkins felt "there was enough suicidal ideation" to call Ethan's mom, the counselor testified. Both parents arrived about 10:30.
The description of what happened next is based on court documents and public testimony, including from Hopkins. There is not yet a full public account from Ethan or his parents about the office meeting.
Ethan needs help, Hopkins remembered telling the parents, "today, if possible." He provided a list of mental health resources.
But, the counselor testified, Ethan's mom said they couldn't take him that day because they needed to return to work. Hopkins was taken aback. It was the first time he'd had such a meeting where parents would not take their child home, Hopkins said. He told them he wanted Ethan to get support within 48 hours. "I'll be following up," he recalled saying.
Looking at his drawing, Ethan's dad told his son he had people he could talk to and his journal to write in.
"Are we done?" Ethan's mother asked.
Hopkins asked Ejak if any disciplinary issue prevented Ethan from returning to class. No, Ejak said.
"I guess so," Hopkins said.
Less than 15 minutes after the meeting began, it was over. Ethan's parents left without him.
Hopkins wrote Ethan a pass. At some point that morning, Ejak retrieved Ethan's backpack from math class and returned it to him. No one asked about Ethan's access to weapons or searched his backpack.
Back at work, his mom mentioned to her boss that she needed to find Ethan a counselor. She texted her son. "You ok? … You know you can talk to us and we won't judge."
At a pretrial hearing, a lawyer for Ethan's mother noted that Hopkins was a mandatory reporter; if he truly felt Ethan was at risk of not getting proper medical attention, including psychological, he must report it to Children's Protective Services. But no one called outside authorities. Nor did he insist that Ethan leave school.
He wasn't forced to leave school, Hopkins testified, because "there was no discipline issue." At the time, Hopkins was concerned that Ethan was a threat to himself and thought it best for him to not be alone. He intended to follow up the next morning about mental health services.
When a lawyer asked if Hopkins thought he should have done anything differently that day, Hopkins said: "I want that situation to be as different as possible. I acted off the information I had available."
Ethan's lawyer didn't respond to requests for comment. A gag order prevents attorneys involved in his parents' criminal cases from speaking to the media.
Less than two hours after the meeting with his parents, Hopkins and Ejak, Ethan emerged from a bathroom with the gun that had been in his backpack, along with ammunition and his hard-bound black journal. Every entry described shooting the school, including the last one: "The shooting is tomorrow. I have access to the gun and ammo."
Ethan turned left and fired.
A Patchwork System
When a plane crashes, a federal agency begins an automatic and immediate investigation. Olivia Upham, whose brother was close to where shots were first fired, thought something like that would happen after a school shooting.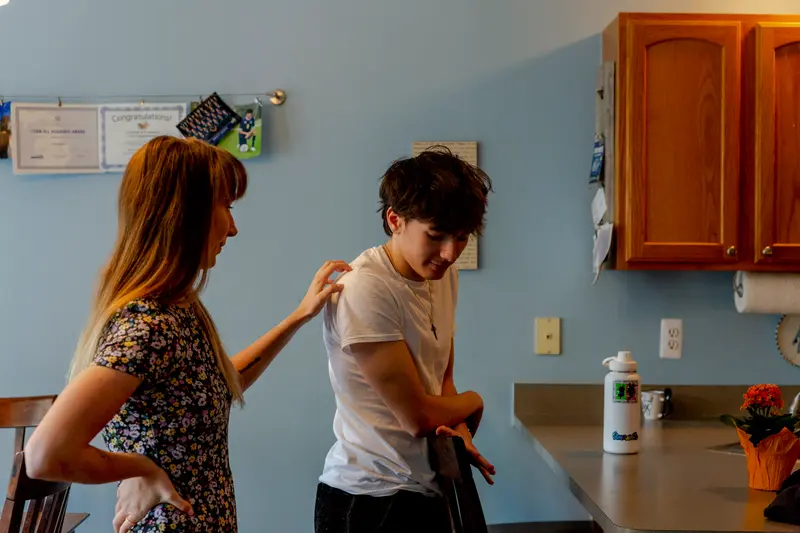 "I assumed that an outside agency, whether it be the attorney general, or the FBI, or some sort of commission of education and rule of law experts, would come in and help us with that," said Upham, who, along with her mother, taught at Oxford's middle school at the time.
In fact, comprehensive, third-party reviews of school shootings aren't particularly common.
They typically happen in high-profile cases, said Densley of the Violence Project. "Higher body counts mean more scrutiny, more media attention, more parents who are asking questions about their loved ones."
Even then, it's a patchwork process. Multiple government agencies may issue distinct, sometimes overlapping reports, each informed by different investigative tools. Private companies, which may boast of former law enforcement officers and risk management professionals on their staff, are more often brought in for security assessments than for accountability reviews. Victim privacy and preserving a defendant's right to a fair criminal trial also can add complexity.
Stephen J. Sedensky III, the local state's attorney who authored one of several reports on the Sandy Hook shooting, said in an email that such reviews by public agencies are "often necessary and helpful in answering questions the public may have, in assisting policy and law makers and in preventing speculation as to the unknown."
However, he noted, even with numerous Sandy Hook reports, speculation and conspiracies still took root in a vocal minority. "Victims' families suffered and continue to suffer."
Parkland is unusual in how thoroughly it was investigated. The state appointed a commission with parents, educators, law enforcement, advocates, public officials and mental health professionals. Even with the alleged shooter facing trial, the commission issued the preliminary report before the first anniversary. Within 20 months, it delivered its full 389-page report.
It was a deep dive into the shooter's life and exposed chaotic breaches of protocol by school officials and law enforcement. The report catalyzed a number of significant new policies. The commission, which is funded by Florida's Legislature through 2026, continues to address school safety and threat assessment statewide.
Max Schachter, a commissioner whose 14-year-old son died in the Parkland shooting, said the work was difficult "because every time we met, I basically had to relive Alex's murder all over again."
But, he said, the commission is devoted to making sure "that something good comes from this tragedy."
"We Couldn't Be True to Our Community"
Both of Steve St. Juliana's daughters were at Oxford High School the day of the shooting. Only one came home.
Hana — athletic, empathetic, "a really bright soul," her dad said — was shot and killed. As early details emerged about the shooter's interactions with school officials, St. Juliana said he tried "desperately to give them the benefit of doubt."
School officials sent some signals that they wanted to get answers for families like his.
Within a week, Oxford's superintendent and the school board president at the time called for a third-party review. The board subsequently voted 7-0 on an eight-part resolution for a review that "will look far beyond the criminal investigation and into all the systemic factors that were at play."
But by then, Mullins had assumed a large role in shaping decisions, advising the board and speaking on behalf of the district. Scarcely three hours after the shooting stopped, the district's insurance company, SET SEG, connected Mullins with Oxford.
The insurer retained Mullins, and it would come at no cost to the district, according to a Nov. 30 email from a SET SEG claim manager to two top school officials. Mullins can "provide any legal assistance you may need."
Mullins' speciality: school immunity. He has successfully defended districts when a school conducted strip searches of students and when a football player died at practice.
Tom Donnelly, then the school board president, told ProPublica that it seemed that Mullins never wanted a review. "He had no intention of it happening."
Mullins later told a Detroit News reporter that a review was premature and a waste of money. "Any lawyer would say don't talk to anybody but us," he said.
In December, state Attorney General Dana Nessel made her first of three offers for an investigation. The district turned her down. Mullins replied to Nessel in an email saying the district was already cooperating with the local prosecutor and sheriff, according to The Detroit News.
"I'm disappointed, quite honestly," Nessel said on CNN. She said she hoped the district "cares as much about the safety of their students as they do shielding themselves from civil liability."
Weeks passed. Months. No investigation.
To St. Juliana, the stakes couldn't have been higher. "If you can't even talk about it, if you can't even admit what you did wrong, how are you supposed to fix it?" he said. "And we're just supposed to have faith that you're going to fix this behind the scenes? … And, more and more, you find out just how badly they messed up."
A small cohort of community members began to conduct their own investigation of sorts, exploring not only Oxford's policies on paper but its practices. They questioned whether Oxford consistently trained staff in threat assessment — a process for determining if a student poses a threat of violence — and whether it had in place the threat assessment team described in its own policies. If there was such a team, they asked, why wasn't it activated in November 2021?
"We were not prepared," said Danielle Krozek, an Oxford mom. "And so as a parent with a kid in school now, are we prepared now?"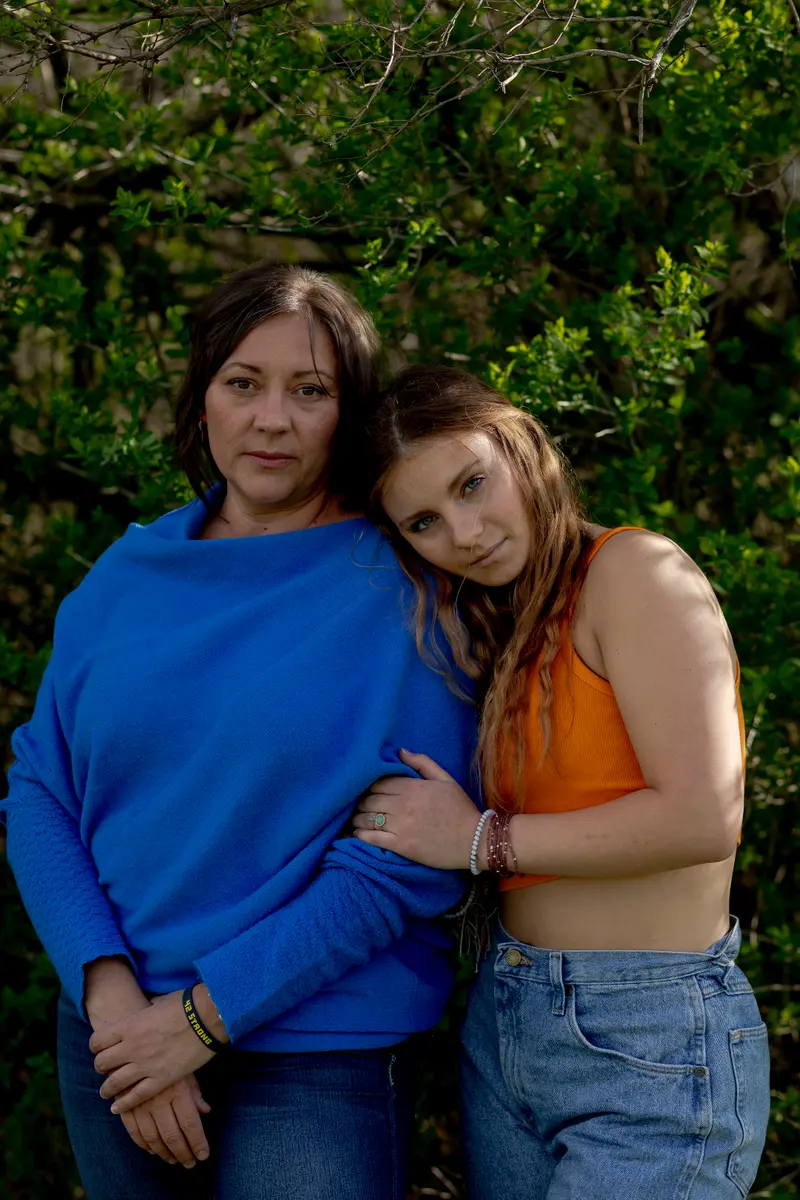 In an email to community members in January 2022, the superintendent at the time said that "we have always taken threats very seriously and will continue to listen to students and parents who report threats to the district. In reminding everyone to 'say something if you see something' we are in no way suggesting that our community has ever hesitated to do so in the past."
The principal, administrators, teachers and support staff "followed their training and implemented our District's detailed emergency plans and protocol" on Nov. 30, 2021, and "put the safety of our students above their own safety," wrote then-Superintendent Tim Throne, who has since retired.
The board insisted that a formal review couldn't proceed because it would interfere with the criminal cases against the shooter and his parents. Two former board members said they believed this because of what Mullins told them.
The prosecutor's office contradicted that explanation. Following inquiries from parents, it sent a March 4 letter to Oxford families saying that a review wouldn't interfere with criminal proceedings — and that it had communicated this to school attorneys, too.
"To be clear," the letter said, "decisions about what, when and how to conduct any investigation or assessment are up to the School Board and the community, and our office is not asking anyone to delay those efforts."
But board members continued to blame looming legal cases for the delay. Lawyers for the district never delivered the prosecutor's message to them, according to Donnelly and former board member Korey Bailey. They felt they had few options. Their understanding, they said, was that if they didn't heed the advice of the attorney retained for Oxford by SET SEG, the insurer could rescind its coverage.
"Insurance companies had us by the throats," Donnelly said. "We couldn't be honest, and we couldn't do our jobs, and we couldn't be true to our community."
Parents forwarded the prosecutor's message to school officials, spoke at meetings and held a press conference. Donnelly and Bailey acknowledge it took two more months for the board to realize that the parents were right. In May, after the prosecutor's office issued a letter affirming its support for an independent investigation, the board changed course. It retained its own law firm and soon hired Guidepost.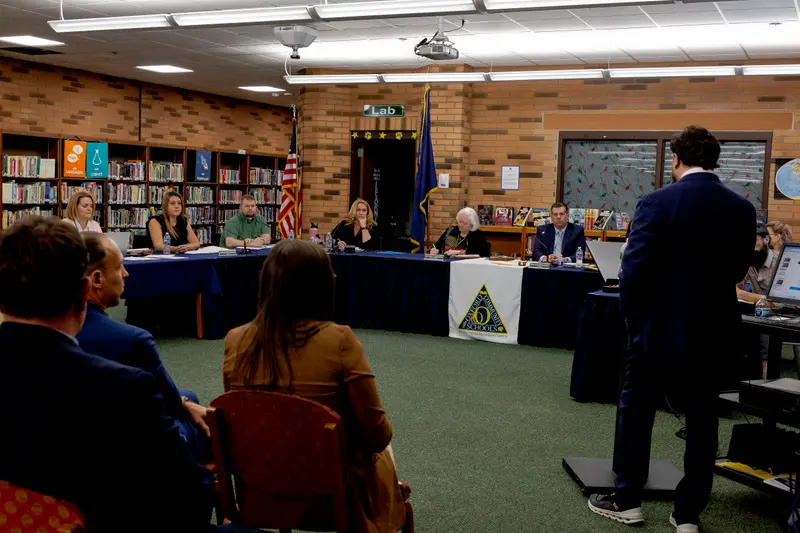 "I did not feel the level of confidence and trust in the attorney from the insurance company to allow him to continue representing me as a board member," Bailey said, "and I strongly supported the board finding our own legal representation that we could trust."
As Guidepost began seeking interviews with school employees, Mullins played a role in urging union members to be careful about participating.
Doug Pratt, the Michigan Education Association's director for public affairs, told ProPublica in an email that the union passed along Mullins' advice, which he said was that "members who are or could be litigants shouldn't participate in the third party review, which is voluntary." Some members have participated, and some declined, Pratt said.
In an email to ProPublica, Mullins said that "critical witnesses have all been interviewed by law enforcement officials. They have also been deposed — under oath — by victims' attorneys. Their sworn testimony has been set forth in voluminous transcripts, which are available to all parties and were provided to Guidepost by my firm."
By fall, Donnelly and Bailey had seen enough. They resigned from the board and held a press conference alleging failures in Oxford's threat assessment practices.
Bailey said he believes that in the aftermath of school shootings, there needs to be a high-level agency that automatically investigates what happened. Without one, "the school's insurance company was allowed to come in and take charge."
D'Alessandro, the current board president, said he's aware of the community's anxiety and mistrust as it waits for answers. "Sometimes the messaging that comes out from the legal system and the legal teams isn't necessarily reflective of that of what the school district is trying to do," he said.
In January, Guidepost reported that it didn't have interviews with 20% to 30% of witnesses and 50% to 60% of critical witnesses. Noting the absence of criminal allegations against school personnel and immunity protections for government employees, Guidepost urged people to come forward.
Over nearly 18 months, Oxford has taken steps to invest in the physical security of the high school, as this month's 179-page report documented. That includes installing a weapons screening system at several entrances, using a camera-based artificial intelligence technology intended to detect weapons and mandating that students only carry clear backpacks during the school day. It also made changes to its threat assessment protocol. The report described strengths in current policies and practices, as well as gaps and excesses.
That's not enough, said Brian Cooper, the father of two high schoolers. He wants to see the report on what went wrong. "I feel like they're delaying it intentionally to make people give up. And that's damaging for families that lost children, and had their children shot."
"You Are Running Out of Time"
Oxford will soon graduate the second class of students who escaped with their lives.
"You are running out of time to look these kids in the eye and tell them what was broken on Nov. 30," 2021, said Renee Upham at an April board meeting. Along with her daughter Olivia, she used to teach at Oxford Middle School, and her son was inside the school during the shooting.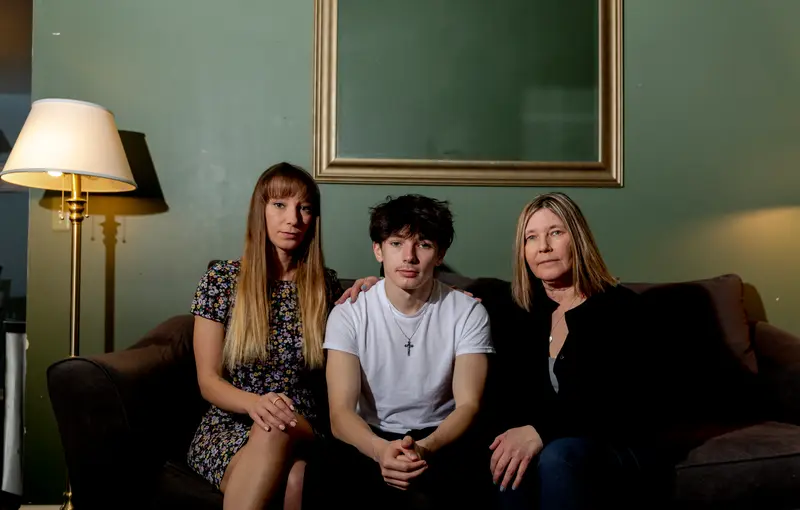 In March, a circuit court dismissed civil allegations against the district and its employees, including school counselors and the dean of students, affirming that the defendants are protected from the claims against them by governmental immunity. An appeal is expected. On Friday, a federal judge issued an opinion on 10 related lawsuits, granting them in part and dismissing them in part. The claims that Hopkins, Ejak and Oxford Community Schools presented a state-created danger can go forward.
"I don't want to make a profit off of this. This is about forcing them to change," said Andrea Jones, co-founder of the student-parent group Change4Oxford, which initiated a federal lawsuit. "And it's really sad, if you think about it, that we have to bring a lawsuit to do that."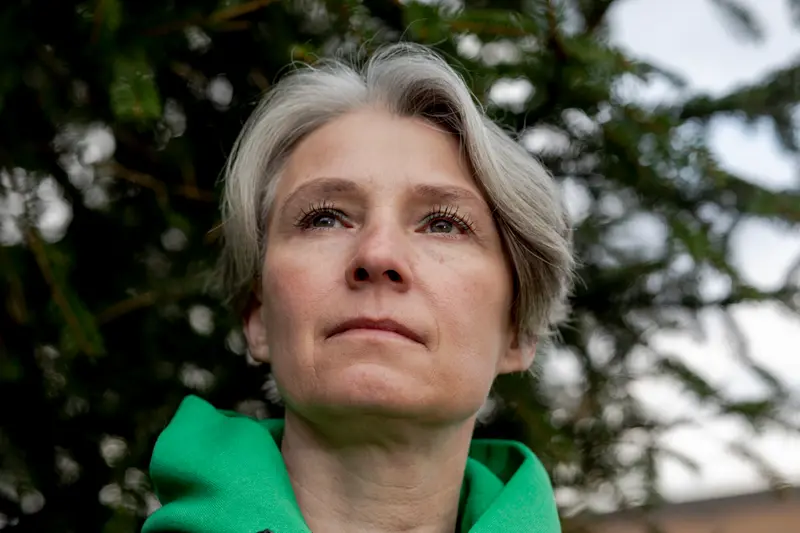 The community remains shaken, and tensions roil. An Instagram account run by students shares their poetry, with titles like "Stuck," "Why" and "Nothing will happen if we do nothing." Parents report problems with bullying and kids struggling to attend class in the same building where they were shot at.
Some students, including Reina St. Juliana, Hana's sister, created the group No Future Without Today to prevent future tragedies. She and her father advocated at the state Capitol for gun safety bills, which, after a February shooting at Michigan State University, were signed into law.
And a battle is brewing over the May 18 graduation ceremony. Many students want to wear orange cords sent to them by Students Demand Action, which is part of Everytown for Gun Safety, an advocacy group. But the superintendent said in a statement that no unapproved apparel is allowed.
Family members protested in emails to school officials. Despite the school's "lack of procedures and protocols that allowed November 30 to happen, these students continue to show up and participate to earn enough credits to graduate," wrote Chalmers Fitzpatrick, an Oxford mom. "They want to wear orange, and this should be a no-brainer."
After hearing from family members and students, the district offered to let students wear navy and gold cords to acknowledge "the incomparable challenges they have had to face in their journey."
"I get the impression they want people to graduate, move on, forget," Olivia Upham said. "The less people in Oxford that were there that day, the less pressure they're going to get."