After the 2014 fatal police shooting of Michael Brown in Ferguson, Missouri, and the months of protests that followed, the city of St. Louis was forced to reckon with its Black residents' longstanding distrust of its police and courts.
Kim Gardner emerged as a voice for change. A lifelong resident of St. Louis, she had diverse professional experiences, having worked as a funeral director, a nurse, a lawyer and a state legislator. When campaigning for circuit attorney, the city's top prosecutor, she focused on the disproportionate frequency of arrests and police officers using force against St. Louis' Black community.
"We need to change decades of old practices that left many in our community distrustful of the criminal justice system as a whole," she told The St. Louis American, the city's Black newspaper, just days before her decisive primary victory in August 2016 that all but sealed her general election win.
In the last decade, prosecutors in other major American cities also campaigned on promises of systemic reform: Kim Foxx in Chicago, Larry Krasner in Philadelphia, Chesa Boudin in San Francisco.
Yet, much like Gardner, these prosecutors have faced resistance from the police and the unions that represent rank-and-file officers. They've been accused of being soft on crime and have even been met with political maneuvers aimed at derailing their initiatives. Several have been targeted by efforts to remove them from office or pare away their powers.
Boudin lost a recall vote and was removed in June 2022. And Krasner, criticized for his reduced emphasis on prosecuting minor crimes, was impeached by the state legislature in November, although a state court threw out the result.
In Florida, Gov. Ron DeSantis has removed elected prosecutors in Tampa and Orlando. He suspended Hillsborough County State Attorney Andrew Warren over Warren's refusal to prosecute offenses related to abortion and gender-related health care. He suspended the state attorney for Orange and Osceola counties, Monique Worrell, because he said she wasn't tough enough on some serious offenses.
Georgia recently became the first state to establish a commission with the authority to discipline and even remove local elected prosecutors. Republican Gov. Brian Kemp framed the law as a way to check "far-left prosecutors."
Gardner, who was reelected in 2020, stepped down in May of 2023 while facing both a lawsuit from the state attorney general that sought her removal and a separate attempt by the Republican-led legislature to curtail her authority. Gardner's mismanagement of her office played a significant role in her downfall. Reform-minded lawyers who she personally hired had departed. And while judges fumed about prosecutors failing to show up for court, Gardner was moonlighting as a nursing student.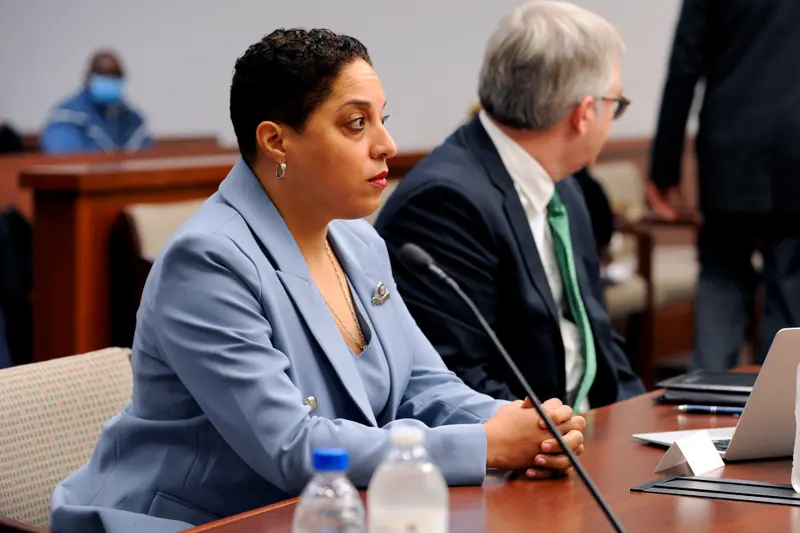 Though other prosecutors faced various challenges, there are no widely known instances like that of retired detective Roger Murphey in St. Louis, who has refused to testify in at least nine murder cases and hasn't received any departmental discipline.
"For every progressive prosecutor who's managed to stick it out, there's one who's either been recalled or driven out," said Lara Bazelon, a University of San Francisco law school professor who volunteered on Boudin's campaign and serves as chair of the commission he created to review inmates' claims of innocence. "So it's a real mix of success and cautionary tales."
She added: "If the police are against you, or literally out to get you, you're probably not going to be able to last in that job."
Foxx, elected in 2016 and reelected in 2020, announced in April that she will not seek a third term next year, though she said it was not because of resistance from the police. In an interview, Foxx said that even before she took office, the Chicago police union felt threatened by her assertion that Black lives matter and that the criminal justice system could be more fair, particularly to communities of color.
It was a signal, she said, "that I was not one of them."
"The reality is we were offering something very different to what was traditionally viewed as the law-and-order approach to prosecution," Foxx said. "I think it was surprising to folks that prosecutors could be elected addressing these issues."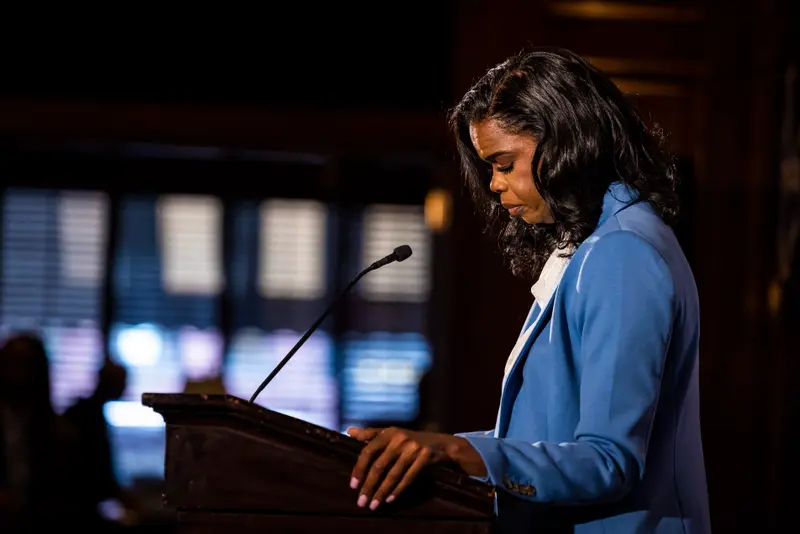 R. Michael Cassidy, a law professor at Boston College and an expert in prosecutorial ethics, said the Ferguson unrest emphasized the need for change in how police and prosecutors work. He said some prosecutors have failed to manage their relationships with police; prosecutors depend on the officers to bring them cases and to testify in court, but they must conduct oversight of the police as well.
Foxx pushed back against any assertion that she didn't manage her relationship with police. She pointed to a popular Chicago police blog that often refers to her as "Crimesha" — "a play on the word 'crime' and what I believe to be a racist insinuation about me being Black with the name '-esha.'" The blog has also sexualized her last name by adding a third X and has insinuated that members of her family are connected to gangs.
"From the moment we came into office, we reached out to our partners in law enforcement, and what we saw was there was a segment of them who were never going to be satisfied with me in this role because I said 'Black lives matter,' because I said 'We need police accountability,' because I said that we had a criminal justice system that overly relied on incarceration that targeted Black and brown communities," she said.
She said that she, Gardner and other prosecutors "have been faced with an unprecedented level of hate and vitriol" from the police.
"That," she said, "is the story."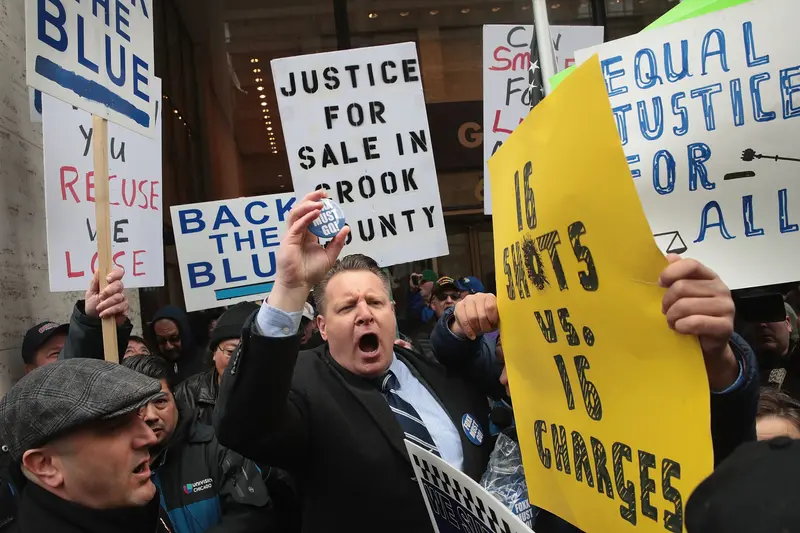 Chicago Fraternal Order of Police President John Catanzara and other union officials did not respond to requests for comment. But Catanzara told the Chicago Sun-Times in 2020 that the union's complaints about Foxx were based on her job performance. He said she was a "social activist in an elected law enforcement position" who was unwilling to "faithfully do her job."
Boudin was elected in 2019 on a reform platform. Soon after taking office, he eliminated cash bail for most misdemeanors and nonviolent felonies. He also brought criminal charges against nine city officers for misconduct and announced a plan to compensate victims of police violence.
But as property crime rates climbed in San Francisco, Boudin came under increased scrutiny.
Cassidy said Boudin and other like-minded prosecutors have been scapegoated for isolated incidents or temporary spikes in crime statistics, as if they alone are responsible. In some cities, that has swung public opinion against them.
Boudin said the claims were unfair and largely the product of police resistance to his reforms.
"We've seen, on body-worn camera footage, police officers telling victims there's nothing they can do and, 'Don't forget to vote in the upcoming recall election,'" Boudin said in an interview.
Boudin said he and other local prosecutors have found "there is absolutely zero accountability for these officers who engage in explicitly political acts of sabotage or dereliction of duty."
A spokesperson for the San Francisco police union declined to comment.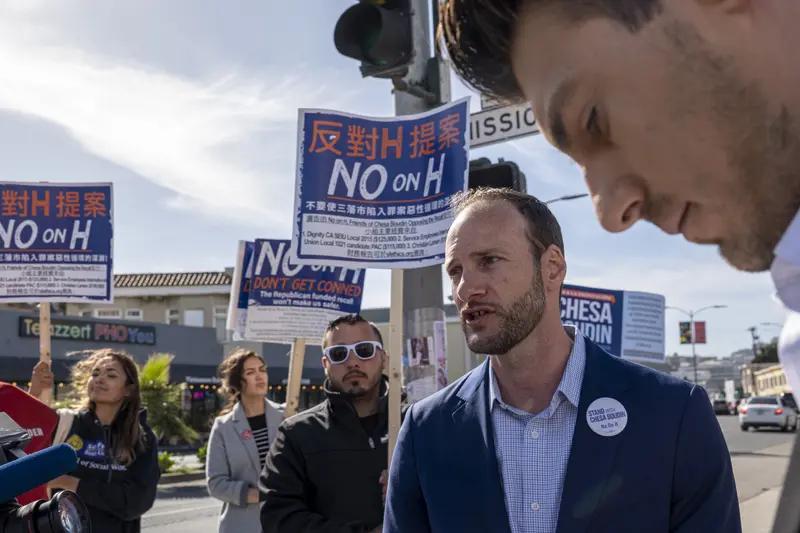 Some prosecutors have held onto their positions despite challenges to their power. In November, veteran public defender Mary Moriarty was elected county attorney for the jurisdiction that includes Minneapolis in the first election since the death there of George Floyd. The same night, Dallas District Attorney John Creuzot was reelected by a nearly 20-point margin in spite of calls by a police union for his ouster over his plan not to prosecute certain low-level offenses.
In August 2022, Sarah George, the incumbent state's attorney in Vermont's Chittenden County, which includes Burlington, secured her seat with a 20-point victory in the Democratic primary over Ted Kenney, a challenger backed by the police.
George had introduced a variety of reforms, including eliminating cash bail and declining to prosecute cases where evidence was obtained during noncriminal traffic stops, like those for broken taillights. The Burlington police union called her actions "disastrous" and Kenney argued that the approach made streets less safe.
George, too, has seen police body camera video of officers blaming her for crime. In one video, which she provided to ProPublica, the Riverfront Times and NPR, an officer from a suburban police department tells a couple that officers can't do anything about a crack house in their neighborhood. He then implores them to vote for Kenney because of George's "super-progressive, soft-on-crime approach where we arrest the same people daily and they get out the same day."
George said that, with some crime investigations, the police are "not really doing the work that we need to do on the case, and then blaming us for the case not being filed."
The Burlington police union declined to comment. The chiefs of police in Burlington and Winooski, the suburb where the video was taken, did not respond to messages seeking comment.
Gardner, too, often faced criticism from police for her reluctance to prosecute cases based on arrests alone. In one notable instance in 2019, she dropped child-endangerment charges against two day care workers who were captured on video as they appeared to encourage toddlers to box using toy Incredible Hulk fists.
The police union called for her ouster, writing on Facebook: "The first rule of toddler fight club is … that you prosecute the sadistic promoters of toddler fight club."
In comments made before her resignation, Gardner noted that she had been careful not to file criminal charges in cases where she did not feel there was enough evidence. "What they want me to do is make it look like this job is easy," she said. "We can't make things fit and people don't like that. That's not what justice is about."
Richard Rosenfeld, a professor emeritus of criminology at the University of Missouri, St. Louis, was one of several researchers who pooled data from 65 major cities and found "no evidence to support the claim that progressive prosecutors were responsible for the increase in homicide during the pandemic or before it."
Indeed, Chicago's murder rate fell during Foxx's first years in office, rose during the first years of the pandemic and has been falling this year, city crime statistics show. Philadelphia's murder rate was in steep decline this year after a precipitous rise that started in 2020. And most categories of crime were in retreat in St. Louis at the time Gardner resigned, while violent crime was up in San Francisco a year after Boudin's exit, according to statistics.
Acknowledging that the St. Louis police commonly blamed Gardner for crime trends, Rosenfeld, a veteran observer of policing in St. Louis, said, "Case not proved, is what I would argue there."
Correction
Oct. 11, 2023: An earlier version of this story incorrectly stated that former San Francisco District Attorney Chesa Boudin dismissed charges in a rape case in 2021 and that it was a factor in his recall.