This article contains detailed descriptions of mental illness and suicide.
When sheriff's department staff in Mississippi's Benton County took Jimmy Sons into custody several years ago, they followed their standard protocol for people charged with a crime: They took his mug shot, fingerprinted him, had him change into an orange jumpsuit and locked him up.
But Sons, who was then 20 years old, had not been charged with a crime. Earlier that day, his father, James Sons, had gone to a county office to ask that his youngest son be taken in for a mental evaluation and treatment. Jimmy Sons had threatened to hurt family members and himself, and his father had come across him sitting on his bed with a loaded shotgun.
On Sons' booking form, in the spot where jailers usually record criminal charges, was a single word: "LUNACY."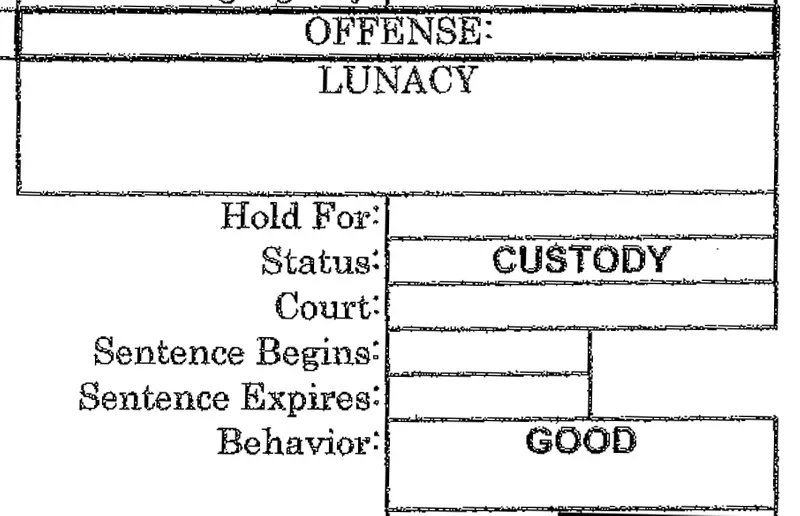 In every state, people who present a threat to themselves or others can be ordered to receive mental health treatment. Most states allow people with substance abuse problems to be ordered into treatment, too. The process is called civil commitment.
But Mississippi Today and ProPublica could not find any state other than Mississippi where people are routinely jailed without charges for days or weeks during that process.
What happened to Sons has occurred hundreds of times a year in the state.
The news organizations examined jail dockets from 19 Mississippi counties — about a quarter of the state's 82 — that clearly marked bookings related to civil commitments. All told, people in those counties were jailed at least 2,000 times for civil commitments alone from 2019 to 2022. None had been charged with a crime.
Most were deemed to need psychiatric treatment; others were sent to substance abuse programs, according to county officials.
Since 2006, at least 13 people have died in Mississippi county jails as they awaited treatment for mental illness or substance abuse, Mississippi Today and ProPublica found. Nine of the 13 killed themselves. At least 10 hadn't been charged with a crime.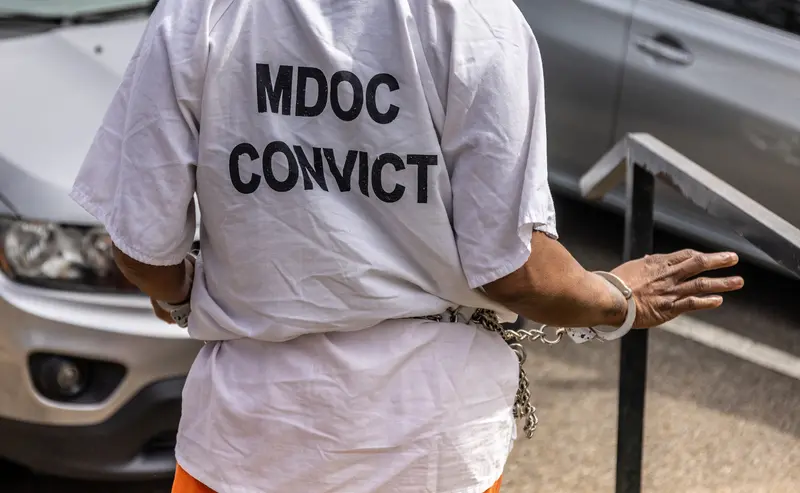 We shared our findings with disability rights advocates, mental health officials in other states and 10 national experts on civil commitment or mental health care in jails. They used words such as "horrifying," "breaks my heart" and "speechless" when they learned how many people are jailed in Mississippi as they go through the civil commitment process.
Some said they didn't see how it could be constitutional.
"If an ER is full, you don't send people to jail," said Megan Schuller, legal director of the Bazelon Center for Mental Health Law, a Washington, D.C.-based organization. "This is just outright discriminatory treatment in my view."
Mississippi Today and ProPublica also interviewed 10 individuals who had been committed and jailed, as well as 20 family members.
Many of those people said they or their family members had been housed alongside criminal defendants. Nobody knew how long they would be there. They were often shackled when they left their cells. Some of them said they couldn't access prescribed psychiatric medications or had minimal medical care as they experienced withdrawal from illegal drugs.
"It felt more criminal than, like, they were trying to help me," said Richard Millwood, who was booked into the DeSoto County jail in 2020 following an attempted suicide. "I got the exact same treatment in there as I did when I was in jail facing charges. In fact worse, in my opinion, because at least when I was facing charges I could bond out."