Bonnie Martin kept the bleeding secret for as long as she could. Her sisters, boyfriend and sons knew nothing of her illness until suddenly, during a family gathering in October 2018 at a diner in Annapolis, Maryland, she began hemorrhaging.
A tumor had burst through the wall of her uterus. Doctors performed an emergency hysterectomy and removed what cancer they could reach. She needed multiple rounds of chemotherapy and radiation, expensive stuff. As her family grew fearful, Martin walked that fine line between resilience and denial — she'd beat this, she said. She focused instead on fun things ahead, a trip to Ireland with her boyfriend and sisters, for instance, and a Rolling Stones concert.
Luckily, or so Martin thought, she had placed her trust — and her money — in Liberty HealthShare. Liberty is what's known as a health care sharing ministry, a nonprofit alternative to medical insurance rooted in Christian principles. Hundreds of thousands of people rely on such organizations for basic health coverage. They promise no red tape, lower costs and compassion for the sick. Although Martin wasn't religious, she found comfort in Liberty's pledge to "carry one another's burdens."
Martin received treatment that pushed her cancer into remission. But 18 months later, it returned, this time in her lungs. She was dying.
Liberty covered her bills at first, but then, without warning or explanation, the payments stopped. Suddenly, she faced $10,000 in unpaid charges. Her whole life, she'd had pristine credit. Now creditors called constantly and sent harassing letters.
Martin refused to accept that her cancer was terminal. She was going to survive, and when she was rid of it, she needed those bills paid. She spent hours pleading over the phone with Liberty, straining to focus as the toxic drugs she was taking sapped her energy. Martin's long, auburn curls fell out, and her memory was slipping.
Martin forwarded the overdue notices to Liberty, writing on one in pen, "WHY HAS THIS NOT BEEN PAID?" In emails Martin's family shared with ProPublica, she pleaded, "I am asking for your help and compassion. Help me, I don't know what else to do. … I CANNOT deal with this stress and fight cancer. You say you are a ministry and want to help people. THEN HELP!!!"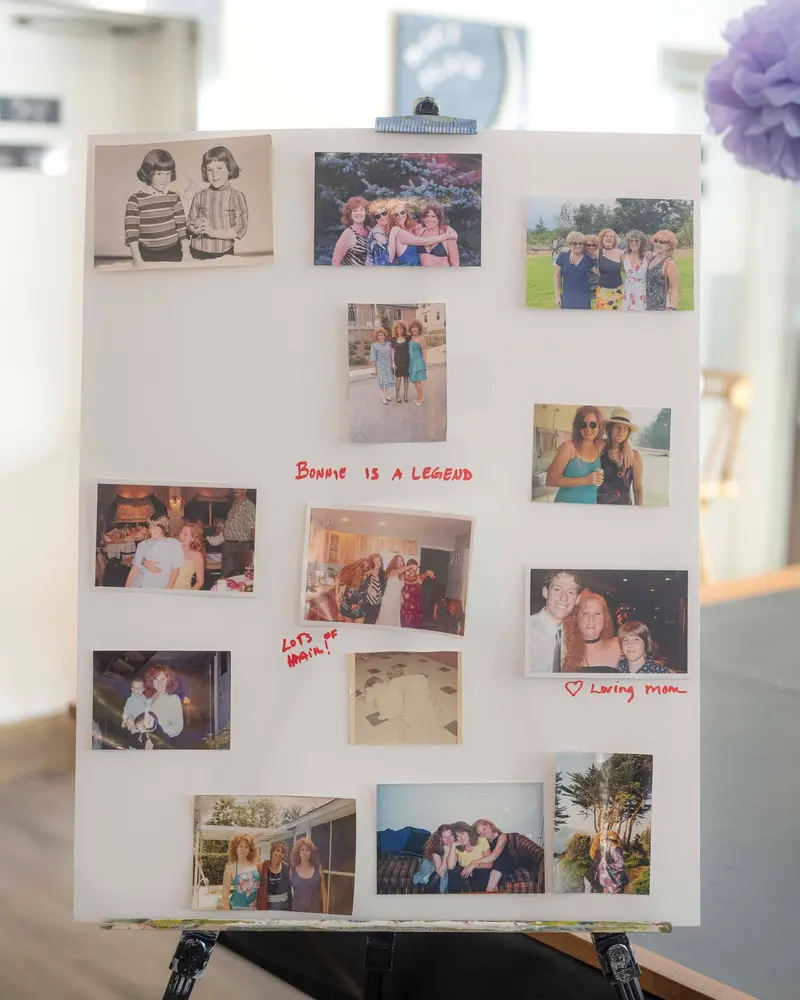 Martin died in July 2022 at age 63. Liberty never settled the bills that she had begged them to pay.
What Martin didn't know when she joined Liberty was that she was sending her money to members of a family with a long and well-documented history of fraud.
For generations, members of the Beers family of Canton, Ohio, have used Christian faith to sell health coverage to more than a hundred thousand people like Martin. Instead they delivered pain, debt and financial ruin, according to an investigation by ProPublica based on leaked internal documents, land records, court files and interviews. They have done this not once but twice and have faced few consequences.
Patriarch Daniel J. Beers, 60, lies at the center of the family network. He was a leading figure in a scheme in the 1990s involving a health care sharing ministry that fraudulently siphoned tens of millions of dollars from members, court records show. Two decades later, he played a key role in building Liberty into one of the nation's largest sharing ministries, several of the nonprofit's current and former employees told ProPublica.
Four years after its launch in 2014, the ministry enrolled members in almost every state and collected $300 million in annual revenue. Liberty used the money to pay at least $140 million to businesses owned and operated by Beers family members and friends over a seven-year period, the investigation found. The family then funneled the money through a network of shell companies to buy a private airline in Ohio, more than $20 million in real estate holdings and scores of other businesses, including a winery in Oregon that they turned into a marijuana farm. The family calls this collection of enterprises "the conglomerate."
Beers has disguised his involvement in Liberty. He has never been listed as a Liberty executive or board member, and none of the family's 50-plus companies or assets are in his name, records show.
From the family's 700-acre ranch north of Canton, however, Beers acts as the shadow lord of a financial empire. It was built from money that people paid to Liberty, Beers' top lieutenant confirmed to ProPublica. He plays in high-stakes poker tournaments around the country, travels to the Caribbean and leads big-game hunts at a vast hunting property in Canada, which the family partly owns. He is a man, said one former Liberty executive, with all the "trappings of large money coming his way."
Despite abundant evidence of fraud, much of it detailed in court records and law enforcement files obtained by ProPublica, members of the Beers family have flourished in the health care industry and have never been prevented from running a nonprofit. Instead, the family's long and lucrative history illustrates how health care sharing ministries thrive in a regulatory no man's land where state insurance commissioners are barred from investigating, federal agencies turn a blind eye and law enforcement settles for paltry civil settlements.
The Ohio attorney general has twice investigated Beers for activities that financial crimes investigators said were probable felonies. Instead, the office settled for civil fines, most recently in 2021. It also required Liberty to sever its ties to some Beers family members.
The IRS has pursued individual family members for underreporting their income and failing to pay million-dollar tax bills. But there's no indication that the IRS has investigated how several members of one family amassed such substantial wealth in just seven years by running a Christian nonprofit.
The agencies' failure to move decisively against the Beers family has left Liberty members struggling with millions of dollars in medical debt. Many have joined a class-action lawsuit accusing the nonprofit of fraud.
After years of complaints, health care sharing ministries are now attracting more scrutiny. Sharity Ministries, once among the largest organizations in the industry, filed for bankruptcy and then dissolved in 2021 as regulators in multiple states investigated its failure to pay members' bills. In January, the Justice Department seized the assets of a small Missouri-based ministry, Medical Cost Sharing Inc., and those of its founders, accusing them of fraud and self-enrichment. The founders have denied the government's allegations.
Those leading the Beers family enterprise have already moved on to its next health care venture. This time, it involves a bank in the Ozarks that family members hope will generate millions of dollars each year. Business filings lay out plans that would further shield sharing ministries from oversight.
Two weeks after Martin's death, ProPublica reporters traveled to Canton to sit down with Brandon Fabris, chief operating officer of one of the family's companies that has received tens of millions of dollars from Liberty. Dan Beers had declined the meeting.
Ten minutes into the interview, though, Beers parked his Ford F-150 Platinum edition in front of the building, blocking the driveway. He marched into the vast foyer with its cathedral windows, turned right past the receptionist and barged into the conference room as if, well, he owned the place.
Wearing worn jeans, Beers delivered a beefy handshake, sank into a chair, pushed his silver hair back and grinned. For the next two hours, he waved away suggestions that he was the mastermind behind everything.
"I'm just not smart enough to do it," he said, brushing his goatee with his hand. "I'm not the kingpin here."
Beers and Fabris acknowledged that Liberty failed to pay medical bills for its members but said it was because the ministry's fees weren't high enough. The pair confirmed many of the details ProPublica had uncovered about how the family got rich from Liberty members, but they denied any legal wrongdoing.
"There's profit," Beers said. "Absolutely there's profit."
"Nobody's here to not make money," Fabris said.
Attorneys representing Beers, his sons Danny and Ronnie, Fabris and his father, Tom, disputed ProPublica's finding that they controlled or influenced the sharing ministry. Liberty's contracts with the family-run businesses were legal, "arm's-length" transactions, they said, and they performed work for the nonprofit at market rates or better. ProPublica sent dozens of detailed questions to members of the Beers and Fabris families and their lawyers but did not receive answers.
ProPublica repeatedly asked Liberty and members of the Beers family to provide the ministry's contracts with the businesses, but all declined. The family members' attorneys cited the confidentiality of the contracts, while Liberty officials said they could not release the documents because of the ongoing litigation.
During the interview in Canton, Beers joked that regulators and creditors and law enforcement have been chasing him for alleged misdeeds "since birth." One after another, Fabris added, they've all come up short.
"Nobody can catch Dan Beers," he said.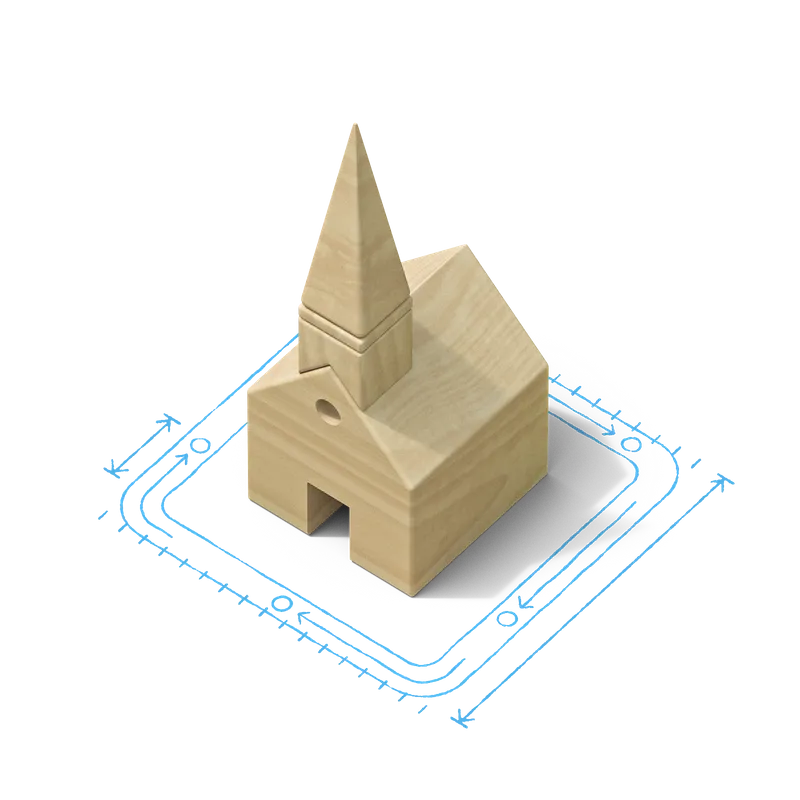 The Brotherhood Blueprint
To understand the rapid rise and fall of Liberty HealthShare and the devastation it wrought for thousands of members, it helps to understand the family's first foray into the business of health care sharing ministries.
Health care sharing ministries have existed since the early 1900s, primarily among Mennonites and the Amish. The idea was simple: Members chip in what they can to help cover a neighbor's costs when someone breaks a leg, say, or falls ill. It was the financial equivalent of a potluck dinner, with everyone contributing something to the table and sharing the spread.
Few outside those communities knew or cared that health care sharing ministries existed. They were tiny, didn't advertise for new members and posed no threat to corporate insurance. Most importantly, no one envisioned making money from a ministry.
This would all change with Dan Beers' uncle and mentor, an Ohio preacher named Bruce Hawthorn.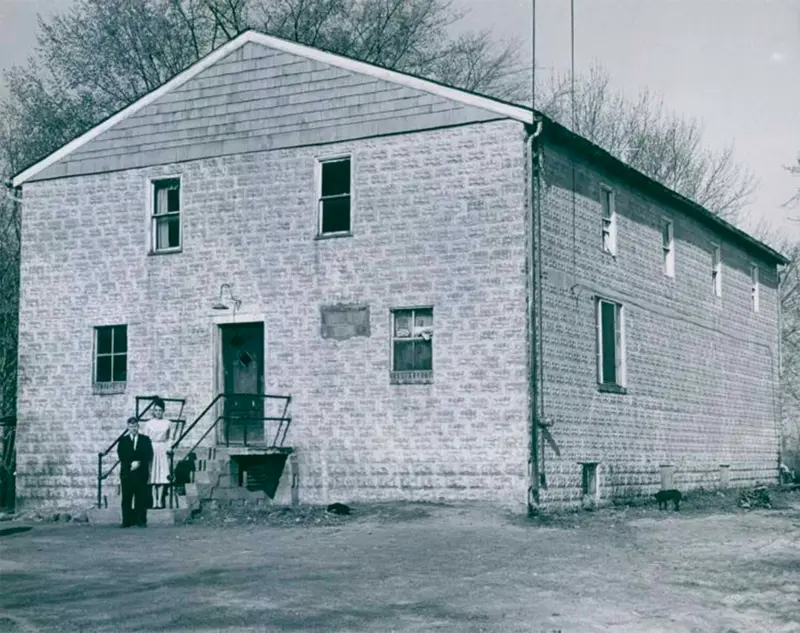 In the mid 1960s, Hawthorn founded the Barberton Rescue Mission, serving men struggling with alcoholism, in a rundown brick hall along a dirt road just outside of Canton. As the Akron Beacon Journal would note, the townsfolk snickered at the irony. The building had previously been a nightclub called the Lazy L Ranch, which a local sheriff described as "a notorious one-stop tavern and bordello." (As an homage, or perhaps an inside joke, the phrase "Lazy L" would surface again and again, tucked into the name of many Beers family enterprises.)
The mission was a shoestring operation, sustained by small cash donations. In the fall of 1981, though, tragedy would transform Hawthorn and lead to the creation of the modern health care sharing ministry.
Hawthorn was driving his family to Michigan when a truck broadsided the car, killing his wife and 4-year-old daughter and seriously injuring three older children. Hawthorn faced tens of thousands of dollars in medical bills. When he spread the news in the mission's newsletter, his followers responded by mailing him handwritten prayers — and money, often in the form of cash folded into cards and letters. The outpouring continued for weeks and covered the family's expenses.
Hawthorn had an epiphany. Could he build on this sort of generosity? Maybe he could serve as an intermediary, connecting people who'd never met but who might have nodded their heads from a pew to the edict of Galatians 6:2: "Bear ye one another's burdens."
The next year, Hawthorn launched the Christian Brotherhood Newsletter, which charged subscribers a fee, originally $75 a month. He called it a "share," but it was functionally what insurance calls a premium. A subscriber with a medical bill would write to the Brotherhood, and other subscribers would receive instructions to send money directly to the person in need. More than 90% of the subscription fees went toward health care expenses, with the mission taking the rest to cover administration and publishing costs.
After a decade of slow growth, the Brotherhood decided to expand and began partnering with independent "sponsors," paying them cash incentives for every new subscriber they brought into the organization. The more people they recruited, the more commissions they made. By the early '90s, the Brotherhood had added tens of thousands of members, making it a nationwide purveyor of something that looked a lot like health insurance. Dan Beers began working in the nonprofit's marketing department, helping to sell its coverage.
The Brotherhood wasn't following the few laws that applied to sharing ministries, and state regulators started to notice. Arkansas' attorney general warned citizens that the nonprofit had "all the earmarks of a phony con job."
Hawthorn hired a lobbyist to fight back. Insurance companies pool customer premiums to offset costs. The Brotherhood argued that its health plan was not insurance because members had individual control of their funds. Any crackdown, they insisted, amounted to religious persecution. By 1994, 10 states had effectively exempted health care sharing ministries from oversight. Beers' uncle had created an entire industry for an insurance-like business that was unregulated. And now the family was free to exploit it.
In the early days of the Brotherhood, the ministry handled little of the money because members sent payments to one another through the mail. But this changed in 1995, when the Brotherhood began directing many members to send their monthly fees to a bank account that Beers and Hawthorn had set up under the name of Beers' wife, Theodora. The nonprofit wasn't just pooling money; Beers and Hawthorn now had control of members' fees.
The day after opening the account, Beers and a cousin started a business called Benevolent Health Systems, which the Brotherhood soon hired to negotiate with hospitals and doctors to lower bill amounts. In return, Beers claimed his business would pocket 15 cents of every dollar saved.
But Ohio financial crimes investigators later found no correlation between Benevolent Health Systems' revenues and the services it provided to the Brotherhood. In late 1997, Beers began automatically transferring $55,000 a week from the Brotherhood to Benevolent Health Systems, according to bank records reviewed by state investigators. In three years, Beers' firm collected at least $23 million from the charity.
Hawthorn also raided the Brotherhood's funds to reward himself and his relatives, using money intended to cover members' medical bills to buy an airplane, a tour bus and several Honda Gold Wing motorcycles, court records show. During the early 1990s, Hawthorn directed the nonprofit to purchase hundreds of acres of ranchland along the Tuscarawas River, north of Canton. The ranch became a family compound as Hawthorn signed over houses and wooded parcels to relatives through complex transactions. County property records show that Beers and his wife received a 5,000-square-foot house on the estate and paid nothing for it.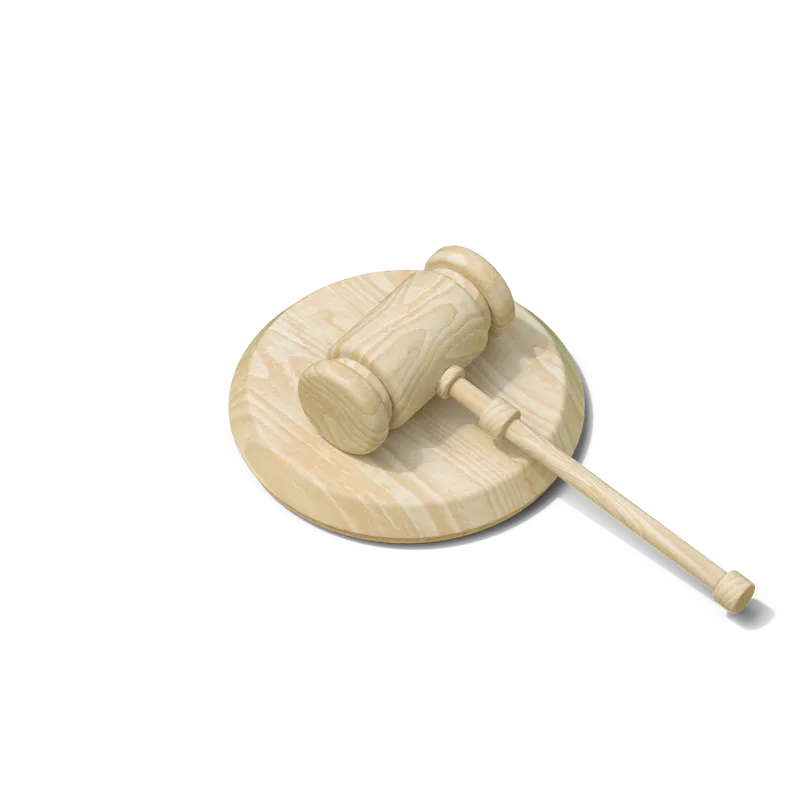 "A Criminal Enterprise"
A few directors on the nonprofit's board began to question the way Hawthorn was spending the organization's funds on gifts to friends and family, court and law enforcement records show. The board, however, was unaware that in the Brotherhood's annual disclosures to the IRS, the ministry hid the money it was paying directly to Benevolent Health Systems.
With subscribers' fees going elsewhere, medical bills began to go unpaid. Members complained, and many left, shrinking the flow of cash. Brotherhood officials acknowledged a backlog of $15 million in overdue bills from 1997 alone. Beers and Hawthorn blamed subscribers. "The problem we have is that the giving by the partners has not kept up with the climb in bills," one issue of the newsletter said.
Responding to complaints from inside the Brotherhood, the Ohio attorney general's charity division launched an investigation in March 1997. After two years, investigators had compiled a dossier, obtained by ProPublica, that detailed "acts of theft, theft by deception, money laundering and conspiracy." The dossier reveals that state forensic accountants recommended 65 felony counts of fraud and theft against Beers — offenses that carried the threat of yearslong prison sentences. The Brotherhood organization "is a criminal enterprise," state investigators wrote, and top executives were "engaging in a pattern of corrupt activity."

By law, the attorney general's office had to refer the criminal case to prosecutors in Summit County, where the Brotherhood was based. In April 2000, the Ohio attorney general sent the dossier to the county prosecutor, seeking criminal fraud charges against eight of the Brotherhood's executives, including Beers; Theodora; Beers' brother-in-law Randy Abel; and Hawthorn. Theodora Beers declined to answer questions, and Abel did not respond to requests for comment. 
No charges were ever filed.
Christine Croce was an assistant criminal prosecutor in Summit County and part of the team on the Brotherhood case. Multiple police agencies were investigating the charity in 2000, she said, working to flip witnesses, gather evidence and secure search warrants. But Croce's boss lost his reelection bid that fall, and many high-level prosecutors were forced out, including Croce. "I couldn't tell you where the investigation went awry," she said, "or why it stopped."
(Michael Callahan, the county prosecutor who lost his office, did not respond to requests for an interview. James Pollack, a spokesperson for the Summit County Prosecutor's office, said that no public records from the Brotherhood investigation remain in its possession, and no one there knows why the case languished.)
The attorney general's office, however, continued to pursue a civil case against Beers, Hawthorn and their wives. When it went to trial in 2004, jurors unanimously held Beers liable for fraud and unjust enrichment. He and Benevolent Health Systems were ordered to pay $9.6 million in damages to the Barberton Rescue Mission. Hawthorn was also hit with a $4.6 million judgment. The jury did not find Theodora Beers or Hawthorn's wife liable; the state did not name Abel as a defendant.
The Christian Brotherhood Newsletter foundered, its members saddled with millions of dollars in medical debt.
Hawthorn died in 2012 without ever paying. Beers dodged the judgment for almost 20 years but negotiated a new settlement with the charity, paying it $210,000 early last year. The verdict "doesn't mean what we did was wrong," he told a local newspaper the day the jury read its finding.
Over the next decade, Beers continued to find himself at the center of allegations of fraud, though on a smaller scale. He lost his family's home to creditors and was convicted of bouncing a $50 check written to "cash" at a grocery store. He was convicted of a felony, motor vehicle theft, and sent to prison for several months. (Beers later persuaded a judge to expunge the felony conviction and seal records from the case.) While he was incarcerated, Theodora divorced him; she and their seven kids moved in with one of his brothers-in-law.
After his release, Beers returned to Canton, talking his way into small construction jobs. Beers lost several lawsuits accusing him of running an array of scams between 2007 and 2013, according to Ohio court records. A former landlord accused him of owing more than a year in back rent and, when he was evicted, of stealing window coverings, a riding lawn mower and a paddle boat.
Louis Smith, a property manager in the Akron area, hired Beers to install carpet, replace roofs and make other renovations. Beers convinced Smith to pay him upfront, then left most of the work unfinished. Smith won a $46,000 judgment against Beers but said he wasn't paid for another five years.
"That guy," Smith said, "he's slicker than grease."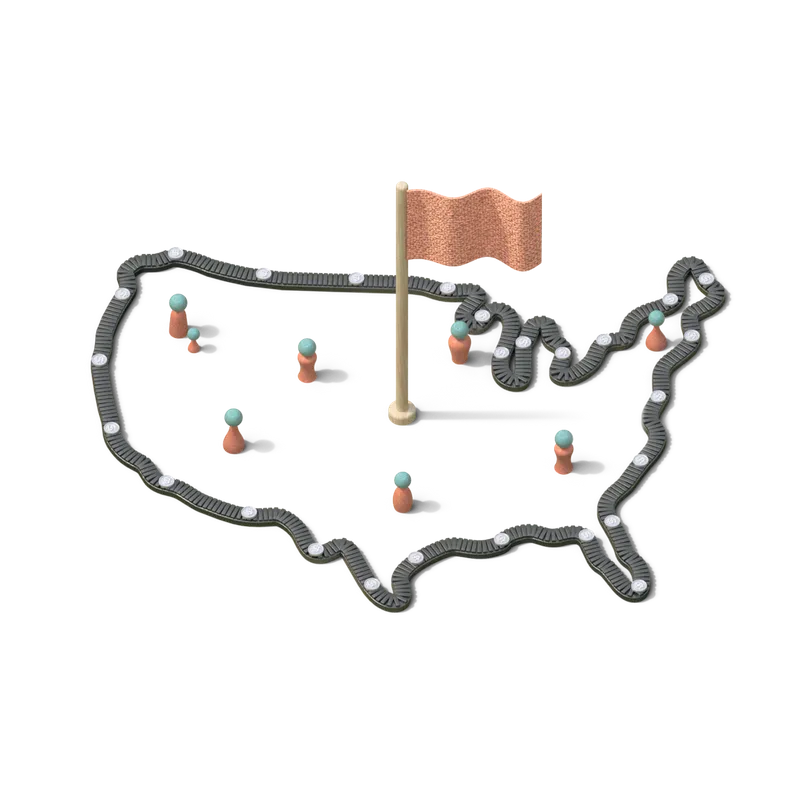 Reboot
In the wake of the Christian Brotherhood Newsletter scandal, a group of health care sharing ministries formed a trade organization. By 2008, the Alliance of Health Care Sharing Ministries had convinced five additional states to pass laws shielding ministries from regulation.
An even bigger coup came in 2010 with the passage of the Affordable Care Act. The act required that all Americans carry health insurance — a provision called the individual mandate — or face a fine. But with help from Republican Sen. Charles Grassley of Iowa, a conservative lobbyist working for the Alliance managed to slip in an exemption, which gave anyone who belonged to a health care sharing ministry a pass on the mandate.
The exemption — 200 words in a 900-page bill — didn't just save the industry. It propelled it. Health care sharing ministries now offered a legal and financially attractive alternative for consumers. They drew thousands of members who were opposed to President Barack Obama's hallmark legislation, but they also appealed to many more who wanted a better deal than what they could find on the new insurance marketplace. Before Obamacare, maybe 40,000 people belonged to health care sharing ministries. Four years later, the Alliance boasted that the number of people enrolled in ministries had jumped to a million.
Beers and his family seized on the opportunity, incorporating Liberty HealthShare as a nonprofit in 2014. (Although called "Liberty," it was actually a combination of two nonprofits, Gospel Light Mennonite Church Medical Aid Plan and the National Coalition of Health Care Sharing Ministries.) It had all the makings of a Hollywood reboot — the old Brotherhood crew getting back together for a new but familiar caper, only this time with some kids and novel technology thrown in.
Liberty's CEO was Dale Bellis, Dan Beers' close friend and business partner and the former communications director for the Brotherhood. Bellis and Beers are also connected through marriage; Bellis' sister was married to Beers' uncle.
Beers' sister, Drudy Abel, another Brotherhood alum, was Liberty's vice president; she later became CEO and a member of its board of directors. Abel did not respond to requests for comment.
Then there was Beers himself, who was as involved in Liberty as he was in the Brotherhood, according to interviews and documents.
Fabris, the leader of one of the family's companies, lives with Abel's daughter and is a longtime friend of Beers' sons, Danny and Ronnie. They all live on neighboring parcels of the family ranch.
Liberty resembled the Brotherhood in another way: It soon began contracting out services to companies owned and operated by family members and friends.
Liberty outsourced bill negotiations to a company called Medical Cost Solutions LLC, which was owned by Liberty CEO Bellis before he sold it to Fabris' father. Between 2015 and 2021, the ministry paid at least $35 million to Medical Cost Solutions, but the true amount is likely higher. Liberty masked payments that were going to the company by reporting that those millions of dollars were spent on members' medical costs, ProPublica found by comparing internal accounting records with IRS filings from 2017 to 2019.
Liberty also contracted with a firm called Cost Sharing Solutions to bring in new members. The company was owned by Brandon Fabris and Danny and Ronnie Beers. Between 2015 and 2021, Liberty paid $105 million for its marketing services, according to the nonprofit's IRS disclosures.
Medical Cost Solutions and Cost Sharing Solutions derived all of their revenue from Liberty, Fabris told ProPublica.
In an interview last fall, Bellis said Liberty awarded exclusive contracts to Cost Sharing Solutions and Medical Cost Solutions solely because they were the best options. Bellis said the board had used an open bidding process and considered other companies, but he was unable to name them.
Both Beers and Fabris said they never worked for Liberty, but interviews, photos, emails and other records reveal the two were key figures in Liberty's founding and growth. Former employees told ProPublica that Beers attended Liberty executive meetings and had access to the ministry's bill processing offices, which held members' private medical information. When an executive voiced concern about how much Liberty was paying to Cost Sharing Solutions, Beers later approached him and yelled at him for raising questions, according to a complaint filed with Ohio fraud investigators.
Fabris was an official at Liberty at the same time as he helped determine how much it paid to Cost Sharing Solutions, his own company, records show. Emails from 2014 to 2017 identified Fabris as a Liberty employee. In one 2014 message to firms selling coverage plans, Bellis, the CEO, wrote, "If you have any questions in regards to the changes to the compensation structure please contact: Brandon Fabris." Bellis included Fabris' Liberty HealthShare email address.
Fabris said he kept Cost Sharing Solutions "at arm's length" from the nonprofit.
Beers and Fabris also traveled to pitch the ministry to churches, fraternal organizations like the Loyal Order of Moose and conservative groups like the Conservative Political Action Coalition, or CPAC. The men urged audiences to join Liberty and make money selling coverage to their friends and flock, according to interviews, records and photographs obtained by ProPublica. Liberty spent more than $200,000 a year between 2017 and 2021 to be a top sponsor at CPAC, vaulting the sharing ministry and its chief executive to the main stage of the high profile conservative political event. Bellis was given a prime speaking slot in 2018, following Fox News host Laura Ingraham. At the next year's conference, then-President Donald Trump famously hugged a U.S. flag as he took the stage for his keynote address, with a large Liberty logo to his right.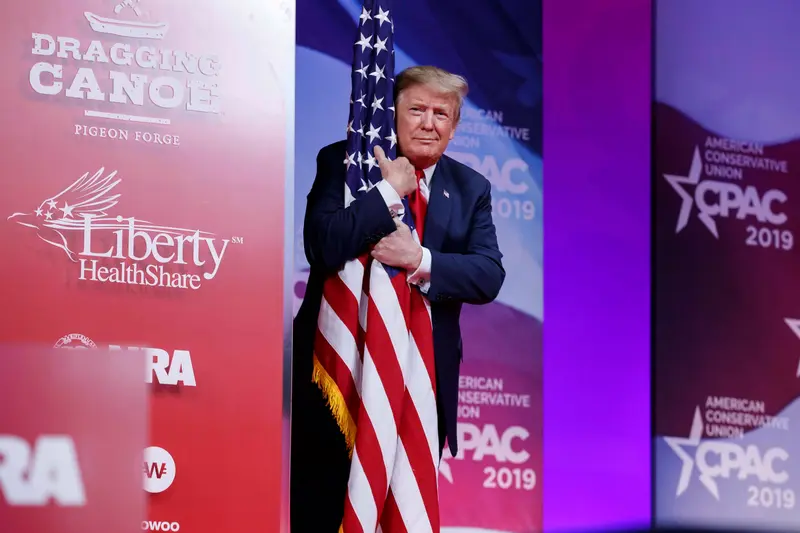 Craig Berens, a sales consultant in Michigan, said he worked closely with Beers and Fabris and connected them to the Christian Coalition of Michigan as part of a membership drive. "Oh yeah, he was my pipeline to Liberty," Berens said, referring to Fabris. "Him and Dan Beers were at the top of the organization."
When ProPublica presented its findings to Beers and Fabris, their lawyers responded. Rick Arnold, the family's longtime attorney, and Laura Mills, who is representing the family in the class-action lawsuit, said the relationship between Liberty and the two companies did not constitute a conflict of interest under IRS standards.
"Just because you've got a family member on a board and you may have a vendor does not mean that's an improper transaction, as long as those people recuse themselves, make it known as well," Arnold said.
Beers and Fabris' sales efforts were an extraordinary success. Liberty enrolled 50,000 members in its first two years, more than the entire industry had covered before the Affordable Care Act. Marketing flyers from that era show Liberty urging people to "join the movement" and "opt out of Obamacare." Money came flooding in as Liberty offered cheap plans — about $160 a month for an individual and $400 a month for families.
Between 2015 and 2021, Liberty collected at least $1.9 billion in revenue, according to tax filings and internal audits. But ProPublica found that Liberty did not report more than $1 billion of those payments to state and federal tax agencies on its financial balance sheet. Instead, Liberty noted it had possession of hundreds of millions of dollars in an obscure text field tucked deep in its tax filing each year. This pot of money, the nonprofit said, was under the control of its members.
Nonprofit experts told ProPublica that the practice was dubious at best and potentially illegal. "If they have the discretion to redirect the money, then it's revenue," said Marcus Owens, former director of the IRS's nonprofit division.
An attorney representing members of the Beers family did not directly respond to questions about Liberty's accounting practices.
Echoing a strategy used by the Brotherhood, Liberty recorded its finances in two ways. One was the company's bank account, which showed actual transactions — member fees received, medical providers paid. Only a small number of executives and staff could see those transactions, including Drudy Abel, according to interviews with former Liberty employees.
The second way was designed for Liberty members' eyes. The company developed in-house software that purported to show members' individual accounts and track their personal medical bills and monthly payments, according to Fabris. He called these "hypothetical accounts." In other words, this software created a facade; it tracked accounts that didn't exist and reflected transactions that may or may not have been completed.
The hypothetical accounts accomplished two things, according to current and former employees. They gave the appearance that Liberty was sending far more money to medical providers than it was, and they gave Liberty cover from regulations. If Liberty was pooling members' funds into bank accounts, insurance commissioners could argue that the company was selling insurance. The software, however, made it look as if each person had an individual account. In reality, Liberty controlled every dollar.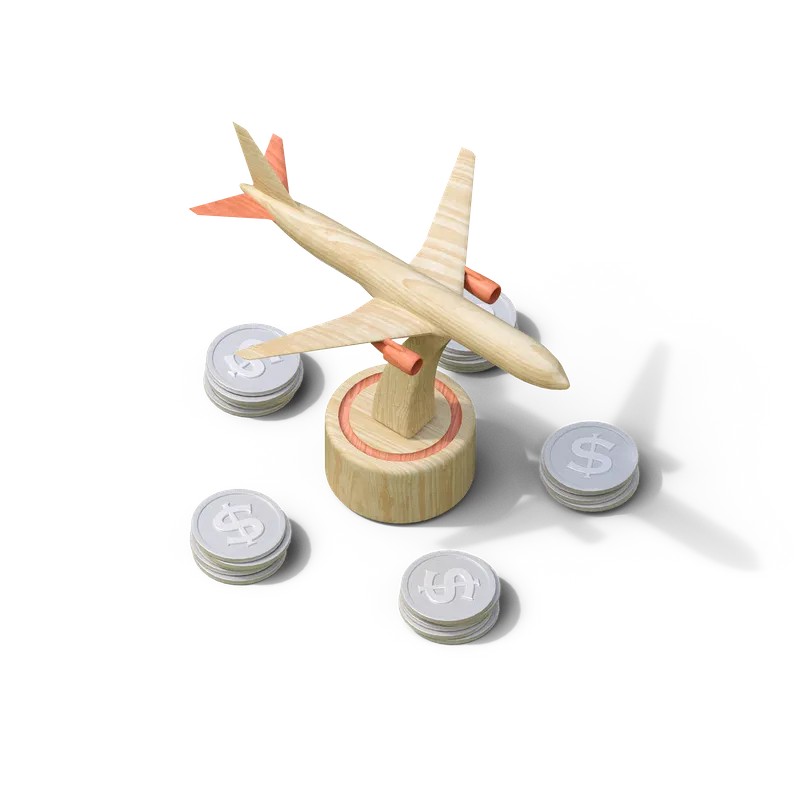 The Conglomerate
With money from Liberty flowing into Cost Sharing Solutions and Medical Cost Solutions, corporate filings show Danny and Ronnie Beers and Fabris created a dizzying array of businesses, real estate holding companies and shell companies — entities that conduct no business but hold assets and move money.
The family reclaimed much of the Beers family compound that had been lost in the collapse of the Brotherhood. One of the newly formed shell companies, Ohio Lazy L Ranch Ltd., paid $4.2 million for 140 acres of Hawthorn's old ranch. This included a 4,000-square-foot house that overlooks the expanse of rolling hills where Beers made his new home. The family formed additional shell companies and over the next two years spent $6 million for neighboring parcels, including a wedding venue and a commercial horse stable.
Other Lazy L businesses popped up: Lazy L Ranch Trucking, Lazy L Ranch Meats, Lazy L Ranch Cattle and Lazy L Ranch Leasing.
Danny Beers launched Dan's Wholesale Carpet in an old brick building down the road from the ranch and then opened four more locations around Canton and Akron in two years.
After the family acquired a popular chicken restaurant, Beers explained to the local newspaper how the businesses all fed off one another. The wedding venue ordered cakes from the bakery. The butcher shops got cattle from the ranch. "My son wanted a place he could sell steaks," Beers said, "so we bought a restaurant."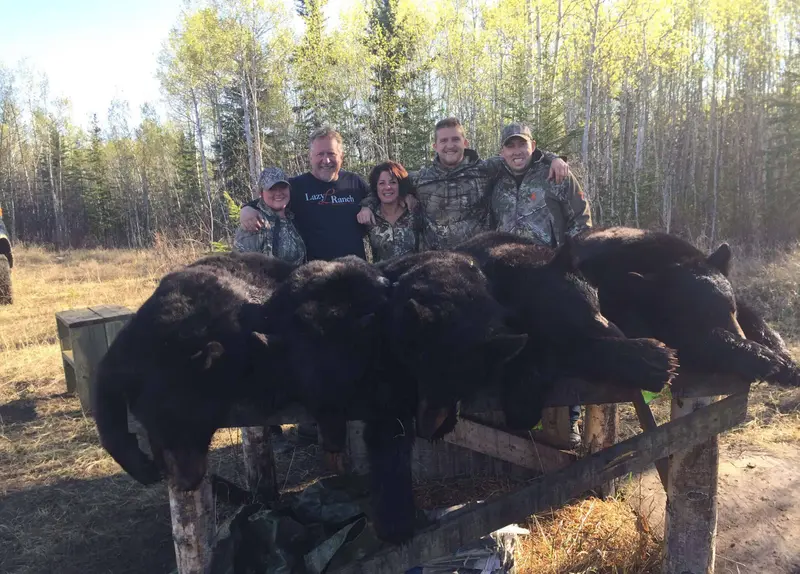 The family acquired a one-quarter interest in Tapawingo Lodge, a hunting and fishing camp in Alberta, Canada, through Next Level Adventures LLC, which is registered to Ronnie Beers. Next Level's mailing address, however, is Dan Beers' home. The lodge's promotional website shows multiple photos of Beers family members.
Through a common arrangement that kept their names out of public records, family members purchased a controlling stake of Ultimate Air Charters, a boutique airline that specializes in shuttling passengers from Canton to gambling locales such as Atlantic City. (Ultimate Air Charters recently made headlines when Florida Gov. Ron DeSantis used the company to shuttle immigrant families to Martha's Vineyard in Massachusetts.)
In Oregon, Fabris and his father purchased an 80-acre vineyard outside of Medford for $1.8 million. The hillside property had produced syrahs and pinot noirs. Fabris decided to grow a different crop. He hired a local contractor to tear out the grape vines, dig lines and run electrical wiring and conduits to power an industrial marijuana farm. There are now five greenhouses and a 16,000-square-foot metal barn tucked into that valley.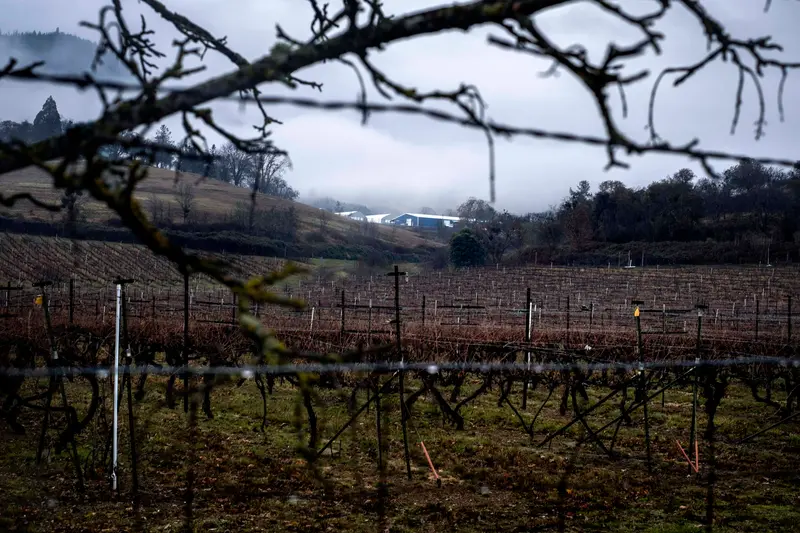 In all, the Beers family set up at least 35 companies in six states in seven years. The full extent of their holdings is likely greater, but it can't be determined because transaction details between private businesses aren't typically made public.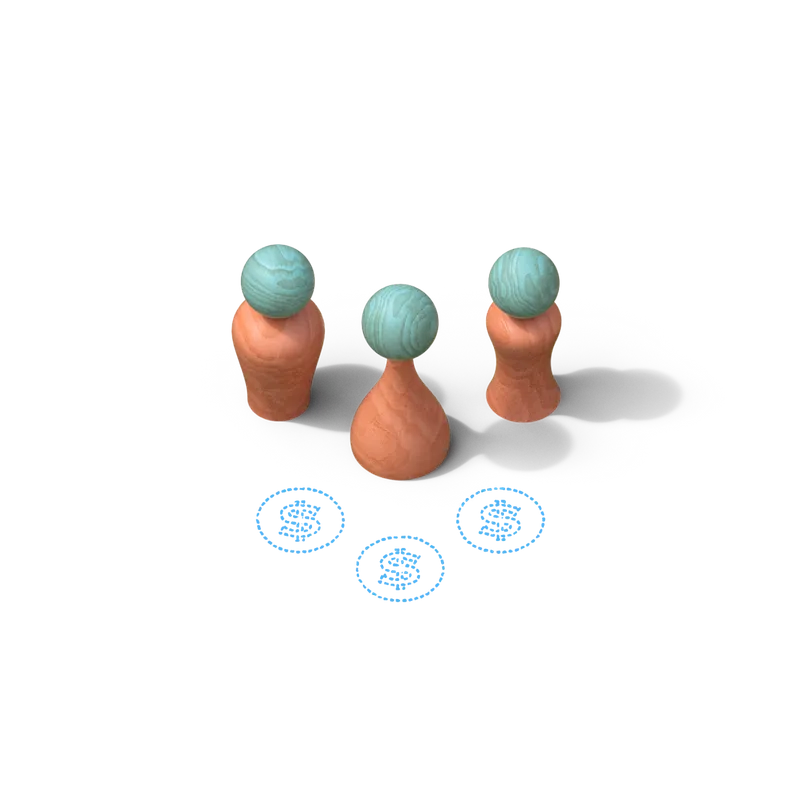 A Chorus of Complaints
In its first two years, Liberty gained a reputation for paying most bills promptly, bringing in new members and hundreds of millions of dollars in fees. Then, beginning in late 2016, that reputation began to fall apart. Liberty started rejecting claims and lowballing doctors, leading some to return checks, which Liberty staff stuffed in boxes and stacked in a storage room, according to several former employees directly involved. Internal data and records obtained by ProPublica show that at least 50 hospitals refused to work with Liberty's bill negotiators to settle unpaid charges. A memo from June 2017 shows Utah's Intermountain Healthcare system, one of the largest in the western United States, refused to negotiate with the ministry and its billing contractor, leaving many members to fend for themselves.
At the same time, Liberty stopped reimbursing members for charges they paid out of pocket. This led to a massive backlog in bills, with both members and health care providers waiting months and years to be paid, if they were paid at all.
ProPublica spoke at length with nearly a dozen current and former employees familiar with Liberty, Cost Sharing Solutions and Medical Cost Solutions. They confirmed that the spending binge on the conglomerate drained money from member funds.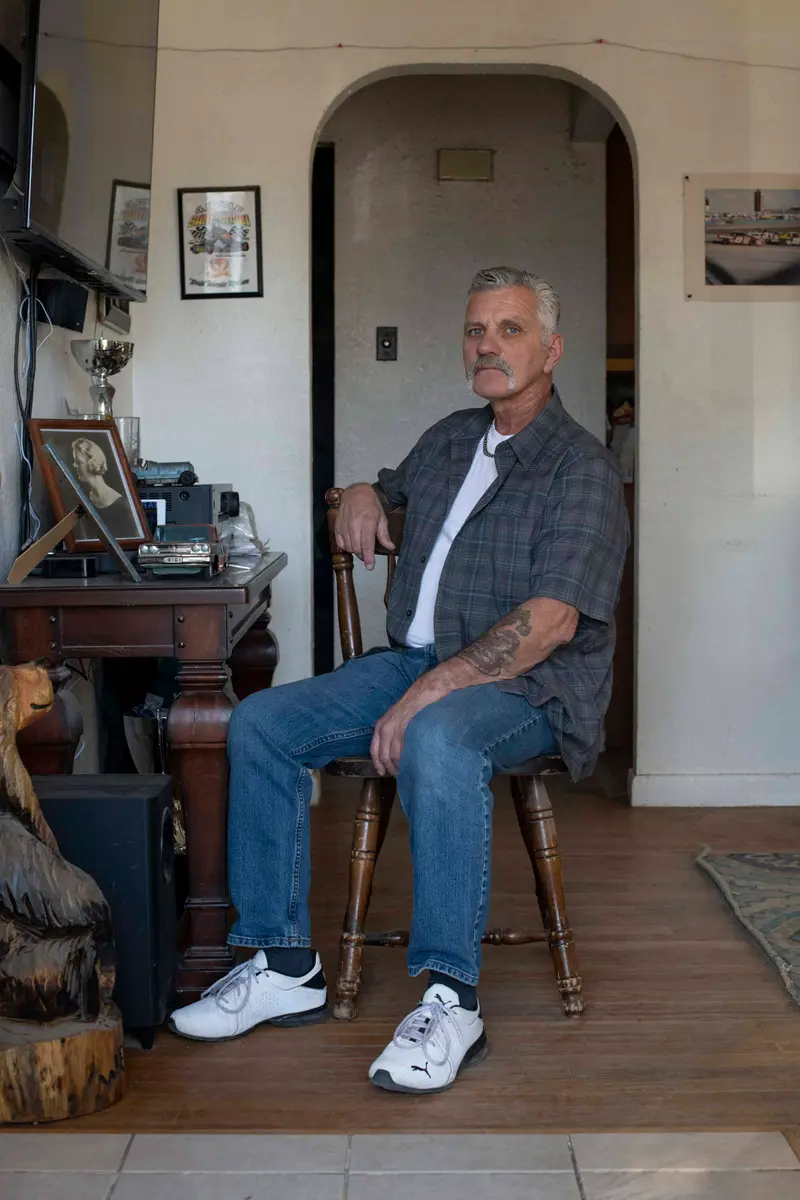 In Colorado, David Chalman joined Liberty in 2016 because he disliked Obamacare, hadn't had any previous health issues and ran his own small business. Two years later, he suffered a heart attack, which left him with a stent above his right ventricle. After many months of calls and letters, Liberty eventually paid for that. But then, in 2018, while driving to a job outside of Cañon City, he turned to his son and said, "I think I'm having another heart attack."
Thinking the stent might have failed, he and his son rushed to a rural clinic, where a doctor called for a helicopter to transport him to a hospital in Pueblo. The flight, an aortic valve replacement and checkups cost more than $150,000.
As Liberty instructed all its members to do, he told the hospital he would pay out-of-pocket and then submitted the bills to Liberty. The ministry never sent him money, the bills were referred to a collection agency, and Chalman's credit score dropped from 750 to 600. Due to the supply chain chaos wrought by the pandemic, Chalman's windshield repair business went under. He then hoped to buy a truck and become a commercial driver, but no banks would give him a loan because of his credit rating.
Still, fear kept him paying into Liberty. Until the end of 2022, he paid his $400 a month share because he worried that, if he left, Liberty would never reimburse him. Dozens of current and former members told ProPublica they felt stuck in this predicament, as Liberty executives had said in newsletters that the organization prioritized paying new bills for current members. "I've thought about suing, but the lawyers don't know what to do," Chalman said. "They're not an insurance company."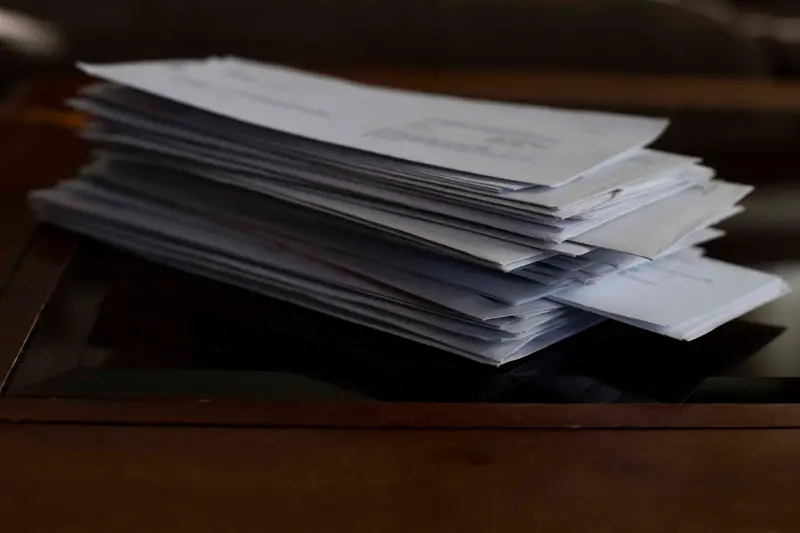 ProPublica contacted nearly 300 current and former Liberty members and spoke with more than 70 who described extended periods of stress, harassment by bill collectors and financial ruin.
Heidi Dunfield of Salt Lake City said that after Obamacare costs "went sky high," she signed her family up with Liberty. One year, she had more than $10,000 in bills sent to collections after her husband was seen for back problems and her daughter broke two limbs. Dunfield said she fought for months, calling Liberty repeatedly to get reimbursed. She is still waiting.
Like hundreds of other Liberty members, she found a Facebook group where users shared complaints and raised questions about the people behind the ministry. She sifted through court records and found the Brotherhood case and the Ohio attorney general's allegations of theft and money laundering. How, she asked, was this ministry any different?
"It became almost like a second job," she said. "So I started looking into it and realized that it was kind of a family that was just scamming people. It was kind of genius in a way."
In South Dakota, Marilyn Breck needed a colonoscopy and cancer screening. The charge came to about $20,000, which Liberty never paid even after she went through months of submitting claims and paperwork. Breck said she couldn't stop the bill from going to collections and wrecking her credit because she was in the middle of a divorce and had lost her job.
"My daughter and I — we were going to the food bank to get food, so I couldn't deal with Liberty anymore or the collections company," said Breck, who now lives with her mother in a mobile home in Florida. "It really made a big impact in my life."
Citing health privacy laws, current Liberty executives declined to comment on individual members' bills.
It is not a coincidence that many of Liberty's members ended up in collections. It was part of a strategy by Liberty to reduce medical bills, according to interviews and social media statements by current and former billing staff.
While many hospitals and doctors stopped negotiating with Liberty, collection agencies did not. Medical Cost Solutions, Liberty's billing contractor, found it could convince those agencies to close out cases for pennies on the dollar.
Members have complained to the Better Business Bureau, state insurance departments and their state attorneys general. Many found their way to the Ohio attorney general's office, which has fielded hundreds of complaints from consumers living in 44 states. The complaints are unambiguous. More than 40 people told the Ohio attorney general that they'd been forced into collections. More than a dozen complaints specifically referred to Liberty as a "shell game" or a "fraud."
"I believe this company is a total PONZI SCHEME," reads one complaint, from Georgia. "Shameful that a company as deceitful as this portrays itself as a Christian-based company. As a Christian myself, this facade is deplorable."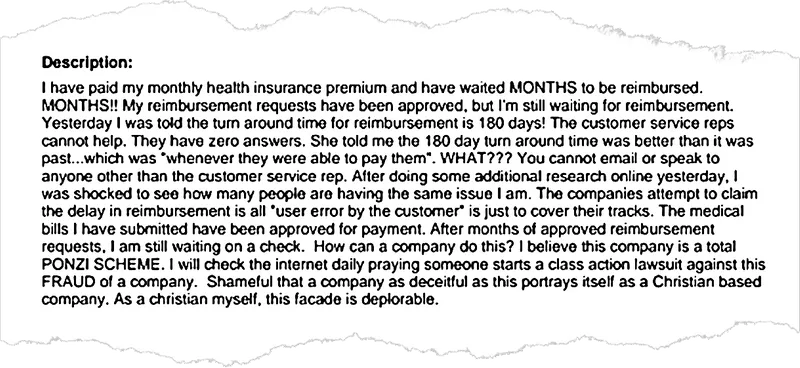 The complaints and scathing online consumer reviews contributed to a decline in members and income. By 2017 that reduction in revenue, sources said, had further strained Liberty's ability to pay its obligations.
Another blow to revenue came later that year when Republican lawmakers in the House and Senate effectively eliminated the individual mandate. This wiped out health care sharing ministries' primary selling point. When the change took effect in 2019, many people who had bought into the insurance alternative found they no longer had reason to stay.
There is no national data showing how much health care sharing ministries spend on members' medical bills. However, as scrutiny of sharing ministries increased in recent years, some states have begun to require financial disclosure. Data published by the Massachusetts' insurance board shows that Liberty spent about 56 cents of every dollar it took in from members in that state on medical expenses in 2019 and 2020, a figure that would be scandalous if it were an insurance company. The federal government requires insurance companies to spend at least 80 cents of every dollar on direct care.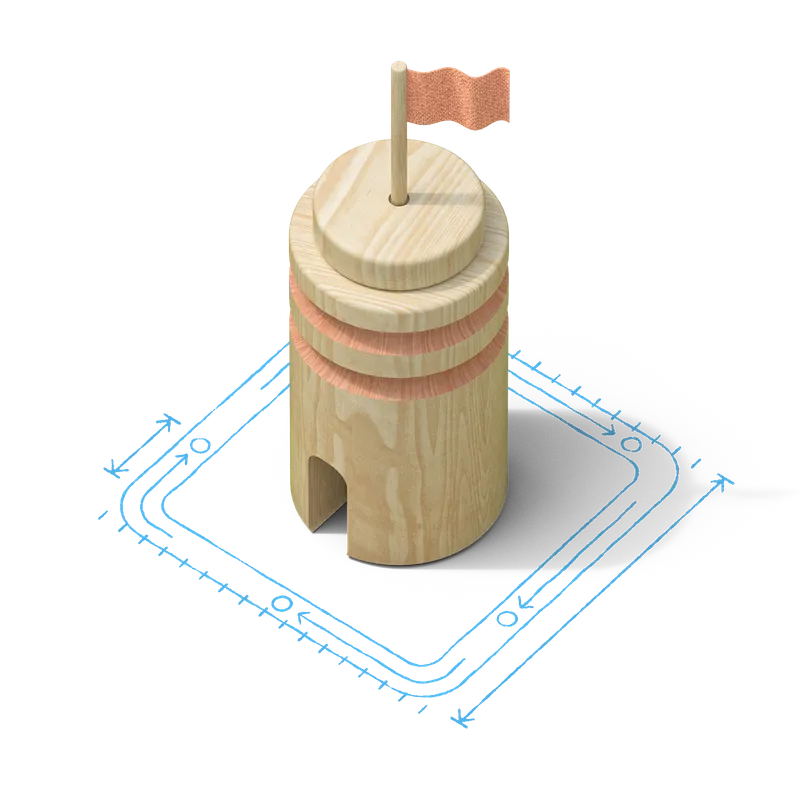 "Remarkably Similar to the Brotherhood"
Dr. John Hunt became Liberty's chief medical officer in 2017. He joined the ministry in the hope of serving a Christian alternative to a health care system he viewed as rigged against consumers. He soon learned he'd misplaced his faith. Hunt was disturbed to find that nearly all of Liberty's top executives had worked at the Christian Brotherhood Newsletter, and he saw that Dan Beers, the person at the center of that scam, was clearly involved in running Liberty.
Hunt pressed his bosses for details about Liberty's contracts with Cost Sharing Solutions and Medical Cost Solutions, arguing they constituted a clear conflict of interest and had to end. Bellis, Liberty's CEO, rebuffed him, he said, and denied the arrangements were inappropriate. Bellis declined to answer ProPublica's questions about Hunt, citing the civil lawsuit.
In late November 2017, Hunt wrote a three-page memo detailing what he knew as well as what he suspected about Liberty's finances and sent it to the Ohio attorney general's office.
"Large sums of money are going to the friends and family that in my opinion are excessive and should be examined," he wrote. Liberty followed "a pattern that is remarkably similar to the Brotherhood," he wrote, "except that I expect that Dan Beers (of Brotherhood fame) will assert that he is not currently involved."
Hunt's letter added urgency to the growing number of complaints the Ohio attorney general had received from Liberty members. A month after receiving Hunt's whistleblower memo, the attorney general's charity section opened an investigation into Liberty and its contracting companies for potential self-dealing and fraud.
Court records indicate the attorney general's office investigated how the Beers family network had obtained funds for the 700-acre ranch, the chain of carpet stores, the airline, the marijuana farm and more. Fabris told ProPublica that the family cooperated with the state's lawyers.
The attorney general refused to release files from its investigation into Liberty, Cost Sharing Solutions and Medical Cost Solutions, citing a state law that makes charity investigations confidential. Unlike in its earlier probe of the Brotherhood, there is no evidence the attorney general's office asked other law enforcement agencies for help securing records or witnesses. The office refused to answer questions regarding Liberty and whether it had investigated potential crimes.
What is clear is the state's attorneys didn't even entertain the argument that Dan Beers wasn't involved in running Liberty. In April 2021, the attorney general opened settlement talks with Beers, his sons Danny and Ronnie, and the Fabrises. Seven months later, a deal was struck, with that group agreeing to pay $6.4 million to the state, most of it intended to help Liberty members with their medical expenses. (The family has not yet made the $540,000 payment that was due in January. An attorney for Fabris and Beers said they are renegotiating the payment schedule.) That figure appears to have done little for members who were sent into debt by the ministry's failure to reimburse them, and it's far less than the fines levied against the Brotherhood nearly two decades earlier.
The attorney general wrote in the settlement that it believed the three organizations had broken state law. None of the defendants admitted wrongdoing.
As the two sides finished settlement talks, the IRS put a lien on Danny Beers' house for $1.2 million in unpaid federal income tax. Records indicate he had $3.6 million in taxable income in 2019. Danny Beers paid the debt in full and had the lien removed three weeks later.
The extent to which the IRS has examined the family's sudden wealth, if at all, is unknown. The IRS denied ProPublica's request for records related to any investigations of Liberty, Cost Sharing Solutions, Medical Cost Solutions or any member of the extended Beers family.
As part of the settlement, Liberty's new board severed any relationship with the Beers family. The nonprofit now has a new board of directors and new management.
Once again, Beers was kicked out of the health share he helped build.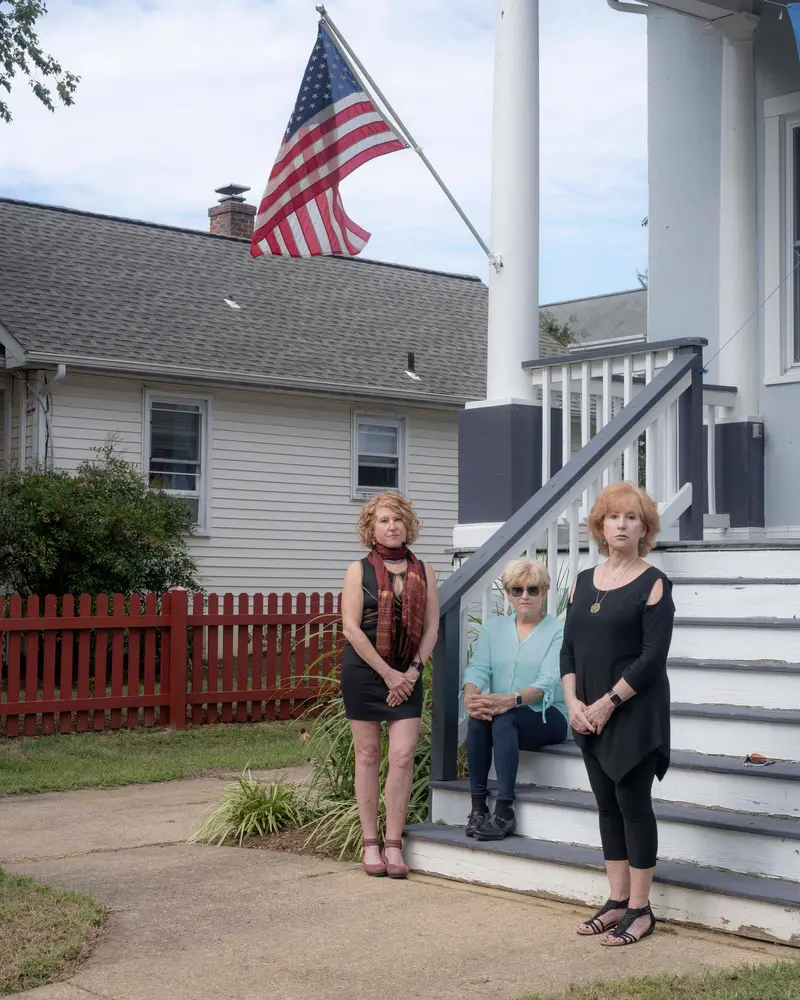 A group of Liberty members have banded together in a class-action lawsuit that names Liberty and some of the Beers family. That case is led by the sisters of Bonnie Martin, who unsuccessfully fought Liberty over her unpaid bills. The defendants have filed a motion to dismiss, which is pending.
The new Liberty CEO, Dorsey Morrow, told ProPublica that the organization is chipping away at its massive backlog of unpaid bills to make its members whole. Numerous members continue to file formal complaints to the state of Ohio and express frustration on social media about unpaid bills. Morrow said he and a new team are doing all they can to avoid the worst-case scenario: Liberty going into bankruptcy and never paying people's bills.
Morrow confirmed that Liberty no longer works with Cost Sharing Solutions; severing those ties is a central part of the strategy to save the sharing ministry. It now performs the work in-house or uses other vendors for the services the Beers family company previously provided.
Immediately, he said, Liberty achieved "significant savings."
The nonprofit's contract with Medical Cost Solutions is set to end in May.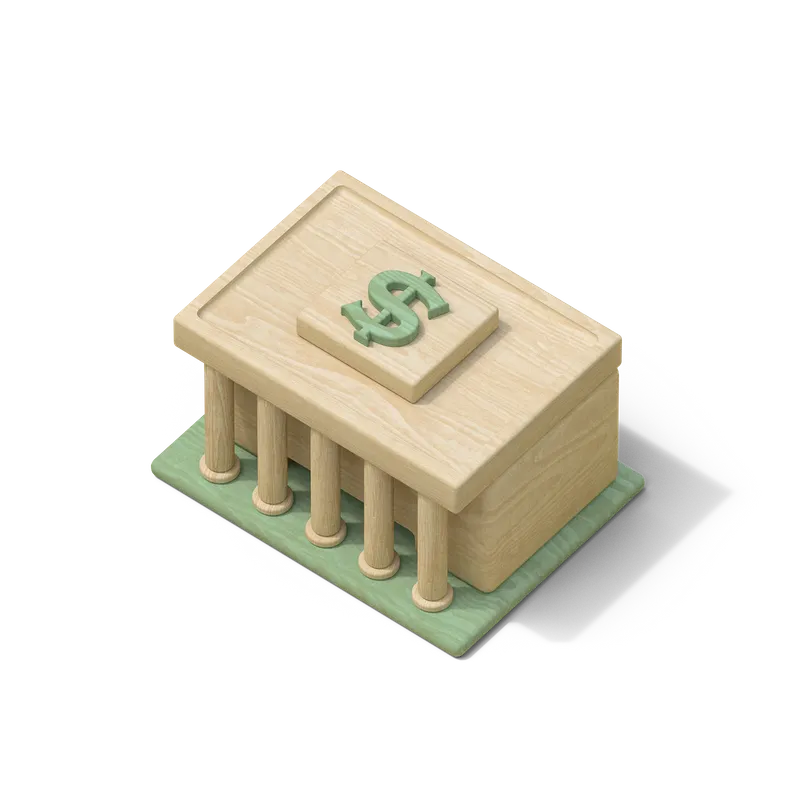 The Bank
In early 2018, as the Ohio attorney general's office began its investigation, Danny and Ronnie Beers and Brandon Fabris and his father paid $7.3 million to buy Farmers State Bank, a small chain that served rural communities at the foot of the Missouri Ozarks. Brandon Fabris told ProPublica that the group pulled together the available cash in the conglomerate's various accounts to cover the cost.
The bank is the linchpin of the family's next business venture.
They renamed the chain LimeBank and applied for federal approval to take control. The filing included a letter from Liberty's board committing to shift the nonprofit's money to LimeBank.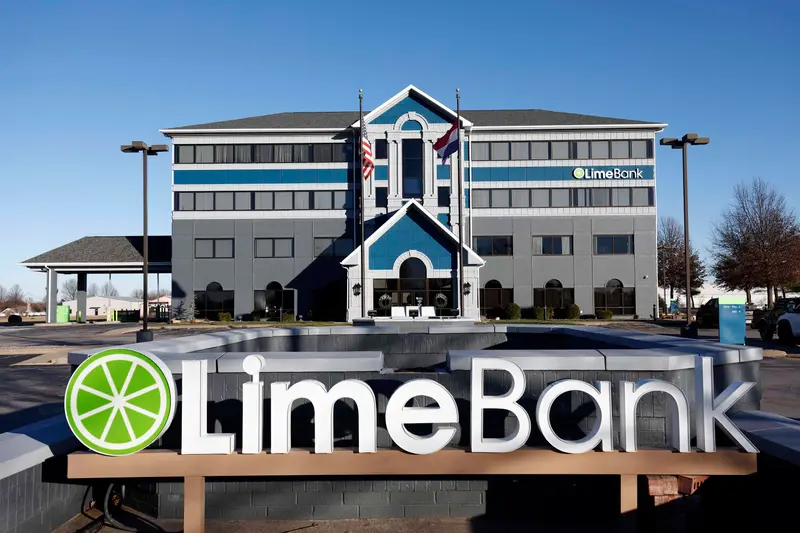 Red flags went up immediately. An official at the Federal Reserve Bank of St. Louis read an article about the Brotherhood civil trial and asked the applicants if they had any connection to Dan Beers. The agency redacted most of the application records before releasing them to ProPublica; the documents do not include responses from Beers or the Frabrises.
The Federal Reserve typically approves or denies ownership changes within 60 days, according to its website. It examined the LimeBank purchase for much longer — 441 days — before signing off. The agency declined to answer ProPublica's questions about the application.
In their filings, the Beerses and the Fabrises explained that the bank would use special software to create accounts for Liberty's members, track their funds and make thousands of transfers every day to pay bills.
For the first time, Liberty would follow the letter of the law and not pool funds together, like an insurance company does. Instead of using "hypothetical accounts," the health care sharing ministry would give individual members real bank accounts.
However, there was a catch: Members would have to sign power of attorney for the account over to Liberty. Again, the nonprofit would control their money.
Liberty was supposed to be only the beginning. The application details plans to sell the service to all sharing ministries, which now claim a combined 865,000 members and $1 billion a year in revenue.
The plan was simple. Liberty would open an account for each member. LimeBank would charge $16.50 for every new account and then a $6.50 monthly fee on every existing account, several former bank employees told ProPublica. Liberty's membership alone in 2019 would have generated more than $7 million a year in bank fees.
Fabris filed for a U.S. patent on the software that was designed to manage multiple health care sharing ministries through one bank. But the Beerses' in-house technology never functioned properly and has been scrapped, the former LimeBank employees said.
Liberty had planned to shift its money to the bank in late 2021, but the Ohio attorney general's office blocked the move in its settlement with the nonprofit.
The Federal Deposit Insurance Corp., the agency that insures people's bank deposits, is currently examining LimeBank's sharing ministry division to determine whether it follows federal rules intended to protect account holders' money, former employees said.
Meanwhile, the bank has lost a slew of key executives. Midway through 2021, Fabris fired Thane Kifer, who'd led the bank for more than a decade, and replaced him with Lee Keith, Missouri's former top bank official. Keith had approved the Beerses' acquisition as state finance commissioner. Keith resigned in July 2022, just a year after he took the job. John Kopecky, LimeBank's chief financial officer, left at the same time because he said he was uncomfortable with his new bosses' disregard for bank regulations.
Kifer declined to comment. Keith did not respond to ProPublica's interview requests.
Michael Elliott, LimeBank's security officer whose job was to monitor for money laundering, also quit in 2022. Elliott said he did not witness illegal activity while working for the Fabrises and the Beerses, but he wanted out nonetheless.
"They have a very unique way of running things, a very unique business model," Elliott said, "and I did not feel comfortable continuing in the role for which they hired me."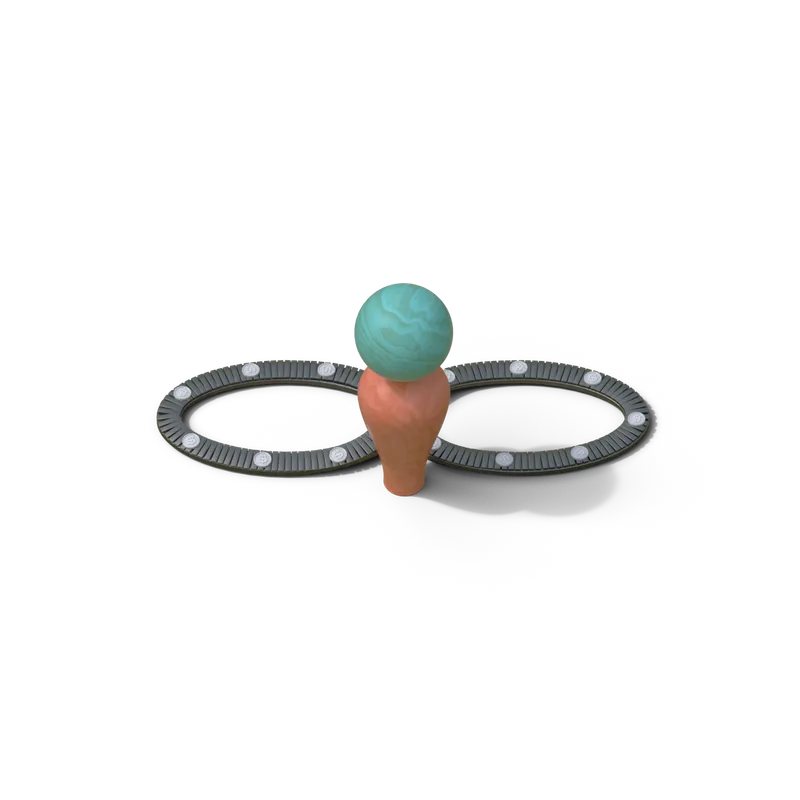 How Do You Pay Your Bills, Dan?
During the interview at Cost Sharing Solutions' headquarters in Canton last summer, Dan Beers acted like the man in charge.
As he settled into his chair, Brandon Fabris caught him up.
"They're asking about our conglomerate — me and the boys," Fabris said, referring to Beers' sons, Ronnie and Danny.
Wearing a polo shirt emblazoned with the Lazy L Ranch logo, Beers nodded.
For the next two hours, Beers answered questions and provided details about numerous businesses and transactions he claims he had nothing to do with. At times, he'd slip and take credit, saying "we," only to correct himself and attribute all the success to his children — "they."
Multiple times, when a question was posed to Fabris, Beers interjected. Asked about a real estate deal that effectively transferred close to a million dollars from Liberty to Cost Sharing Solutions, Beers said, without offering any evidence, "The documents are wrong." County property records show that when Cost Sharing Solutions sold the building that is now Liberty's headquarters, the nonprofit paid nearly $1.6 million. Just two weeks before that deal, Cost Sharing Solutions had bought the building for $650,000.
Asked if he had a bank account in his name, Beers responded, "I do. Maybe. Yeah, I do have a bank account."
Beers was more assertive when he spoke at a 2019 event sponsored by CPAC. In a video from that conference, Beers described how he'd ascended from convicted felon to a magnate overseeing "23 businesses."
He misspoke at that conference, he now claimed.
"I was referring to our family — not me," he said. "I don't own a single company."
He corrected himself to add that he owns Dan Beers Construction Company. A search of Ohio business filings revealed no business with that name.
ProPublica has it all wrong, he said. He's just a father to some savvy and successful kids who took an old idea — the health care sharing ministry — and evolved it with software and a banking solution. With the bank they purchased in the Ozarks, they're about to grow the conglomerate even more. They're not hiding anything.
"I can't even send an email, dude," Beers said. "They're a technology company. Try to pin that one on me, you're going to fail miserably on that one."
While he seemed unfazed by most of the exchange, it was the simplest of questions that agitated Beers.
How do you pay your bills, Dan?
"How do I pay my bills?" he responded. "I get paid."
By whom?
"I get paid by a lot of people."
By?
"Just different entities that I work for."
Who do you work for?
"I work for myself."
Asked about the many similarities between Liberty's funneling of cash to family companies and the activities of the Christian Brotherhood Newsletter, which investigators had alleged two decades earlier constituted conspiracy and money laundering, Beers rejected the question.
"There's no money laundering," he said. "Zero. It's not even worth discussing. There's no money laundering."