The Secret IRS Files
Inside the Tax Records of the .001%
A massive trove of tax information obtained by ProPublica, covering thousands of America's wealthiest individuals, reveals what's inside the billionaires' bag of tricks for minimizing their personal tax bills — sometimes to nothing.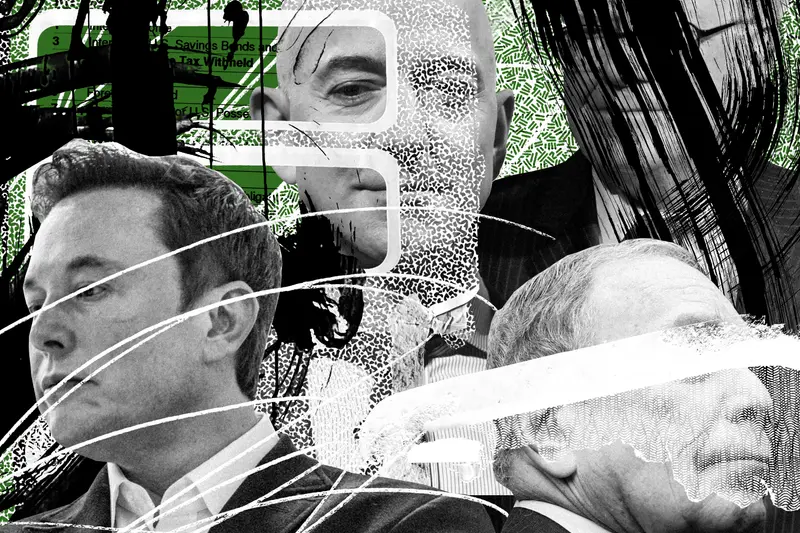 The Secret IRS Files
ProPublica has obtained a vast cache of IRS information showing how billionaires like Jeff Bezos, Elon Musk and Warren Buffett pay little in income tax compared to their massive wealth — sometimes, even nothing.
The Secret IRS Files
Do you have expertise in tax law, accounting or wealth management? Do you have tips to share? Here's how to get in touch.