HomeVestors of America claims to be the country's largest cash homebuyer and says it helps homeowners out of jams. But a closer look reveals that the company trains its franchisees to cash in on homeowners' desperation.
HomeVestors of America, the company behind the "We Buy Ugly Houses" ads, says it's in the business of helping people.
Sometimes, the quick cash its franchises provide in exchange for a property at vastly below market value does help the owner.
But a ProPublica investigation found the types of houses targeted by HomeVestors franchises often belong to people in vulnerable situations who sign away what for most Americans is their largest asset. To make matters worse, aggressive legal tactics employed by HomeVestors franchises can trap homeowners in a deal or cost them thousands of dollars to settle.
In a statement, a HomeVestors spokesperson said the purchases covered by ProPublica's reporting represent a small fraction of the more than 71,400 homes bought by its franchises since 2016. "We do not discriminate or target our advertising to any specific demographic groups based on age, race, or socio-economic status," the company said. It has removed several franchises from its system and, in light of our reporting, is investigating the cases to "determine appropriate action."
Over the last year, ProPublica interviewed dozens of people who have sold to a HomeVestors franchise. Some appeared satisfied with the experience, opting for convenience or speed over getting full market value for their house. Others, though, came to regret calling the number on a HomeVestors ad.
Here are five of their stories.
---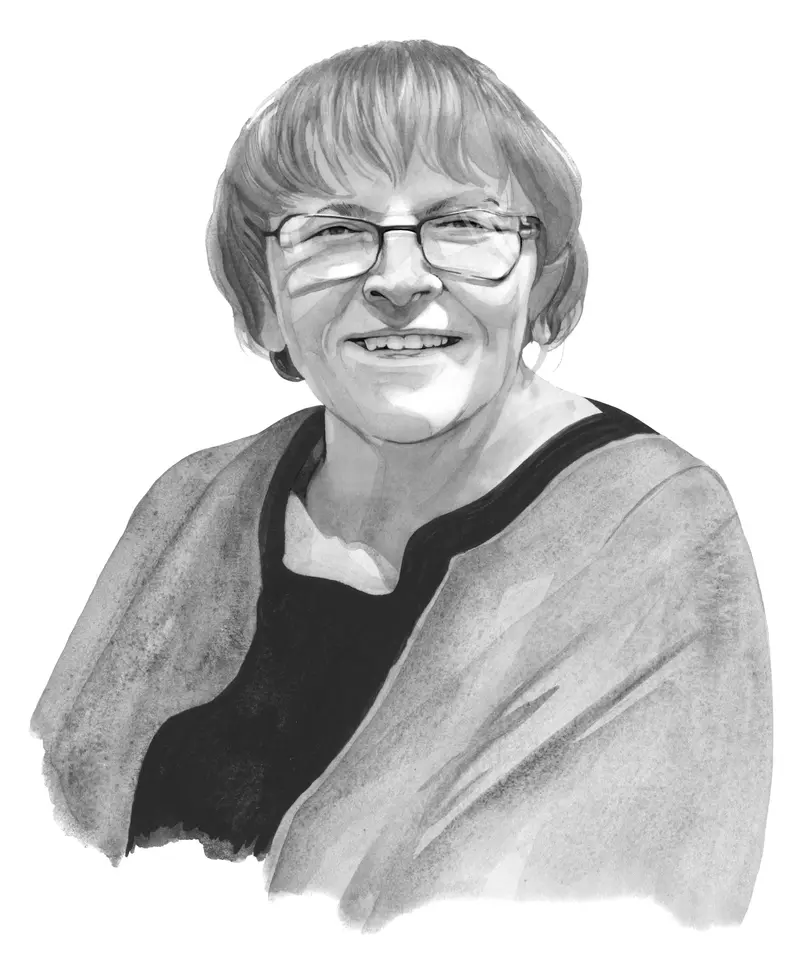 Pennee Nichols tried to hang on to the Arizona mountain home she inherited from her mother. The place had been in her family for decades, and she planned to move there after her partner retired. But when he died, the maintenance and taxes became too much. So in late 2017, she called the number she saw on a HomeVestors television commercial.
Highlights From This Series
The house — a converted 1960s trailer — was in disrepair. But the town of Heber-Overgaard is a popular spot for vacation cabins, and the property was dotted with piñon and juniper. Nichols believed it could fetch around $50,000.
When Jayson Ellingson, who owned the HomeVestors franchise Jaycorp, showed up, he told Nichols the house was in such bad shape it would have to be torn down and rebuilt. His offer was $10,000. She could take it or leave it, but he doubted anyone else would buy it as-is.
"He basically convinced me it was a piece of shit," Nichols said. "In my heart, I knew I was getting totally screwed, but I took the deal."
Ellingson didn't bulldoze the house. He sold it six months later for $55,000 without any repairs.
In an interview, Ellingson told ProPublica he was upfront about his intention to buy the property below market value. He said he gave Nichols time to think it over. And after he bought the home, he said, he got lucky finding a buyer who had cash and wanted to fix it up.
"This lady just might be bitter about the fact I bought it for $10,000 and sold it for $55,000," Ellingson said. "I made $45,000. I wouldn't have ever forecasted that would happen on that deal."
Ellingson left HomeVestors in 2021. He said the franchise model wasn't for him.
---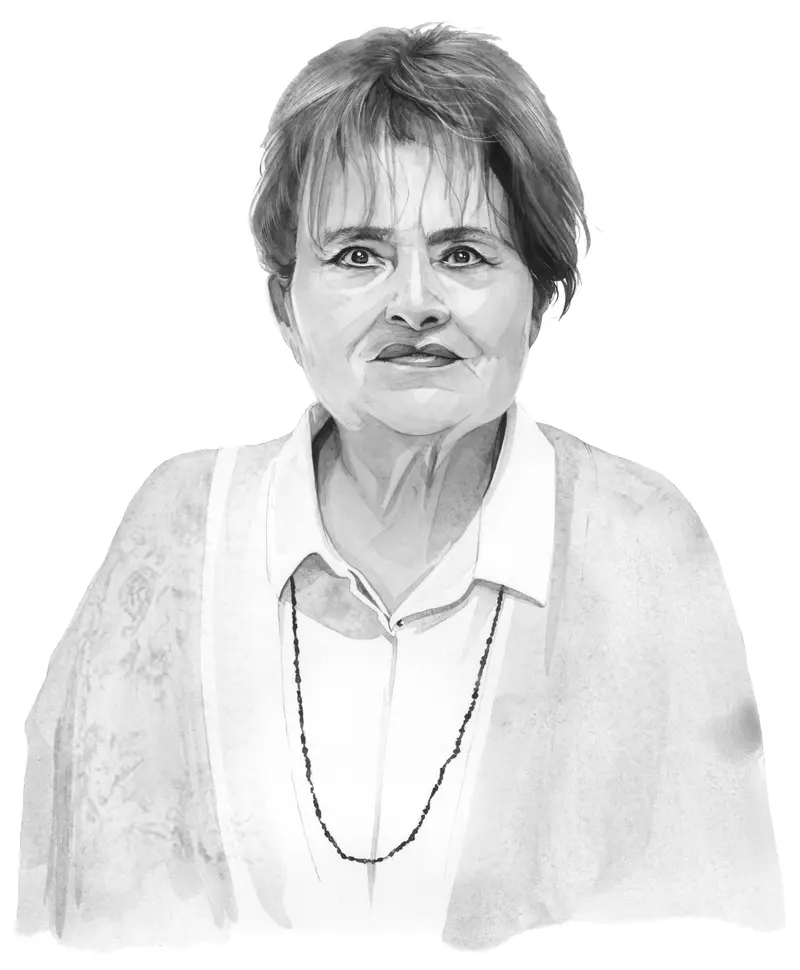 In 2019, Maria Jimenez felt under siege. Seventy-two and in poor health, Jimenez had a problem with hoarding that attracted the attention of Camarillo, California, code enforcement officers. She had bought her house in 1981 with her late husband and worked two jobs to afford the mortgage. She raised her children there, teaching them to work hard and follow the rules. Now, city inspectors had begun issuing her citations.
When she called the phone number on a HomeVestors ad, she reached Patriot Holdings, the successful franchise run by brothers Cody, Chris, Casey and Cory Evans with their partner Scott Mansfield.
"I need help," she told the person on the phone.
Cory Evans arrived the next morning. According to court documents, he told her: If you sell to me, I'll clean the house up and code enforcement will go away. If you don't, the city will come with its trucks, pack up your belongings and take your house. While that wasn't true, it scared Jimenez into signing a sales contract on the spot.
The next day, a social worker arrived to help with the code violations. She assured Jimenez the city wouldn't take her home and taught her about programs to help older adults clean up their properties.
But after Jimenez tried to cancel the sale, Evans sued her for breach of contract. In arbitration, Patriot Holdings demanded $150,000 to release its claim on the house, Maria's daughter Patsy Jimenez said. The stress took its toll on Maria Jimenez, who suffered a mild stroke, Patsy said.
Meanwhile, criminal investigators in Ventura County took an interest in the case. After they found a second elderly victim who was pressured by Evans into selling his house, the district attorney filed felony charges against Evans of attempted grand theft of real property and attempted theft from an elder. He pleaded guilty to two counts of attempted grand theft, dropped his lawsuit against Jimenez and served his sentence on probation. His conviction was later expunged in accordance with California law.
Jimenez saved her home, but the trauma from the experience continues, her daughter said. "She feels guilty. And, I go, 'Mom, you were a victim.'"
Neither Evans nor the franchise responded to requests for comment. A spokesperson for HomeVestors' corporate office said Cory Evans is no longer associated with the franchise.
"We are not aware of any complaints since the removal of Cory Evans from the franchise," the company said.
The year after Evans pleaded guilty, he and his brothers received an award from HomeVestors recognizing their "top sales volume."
---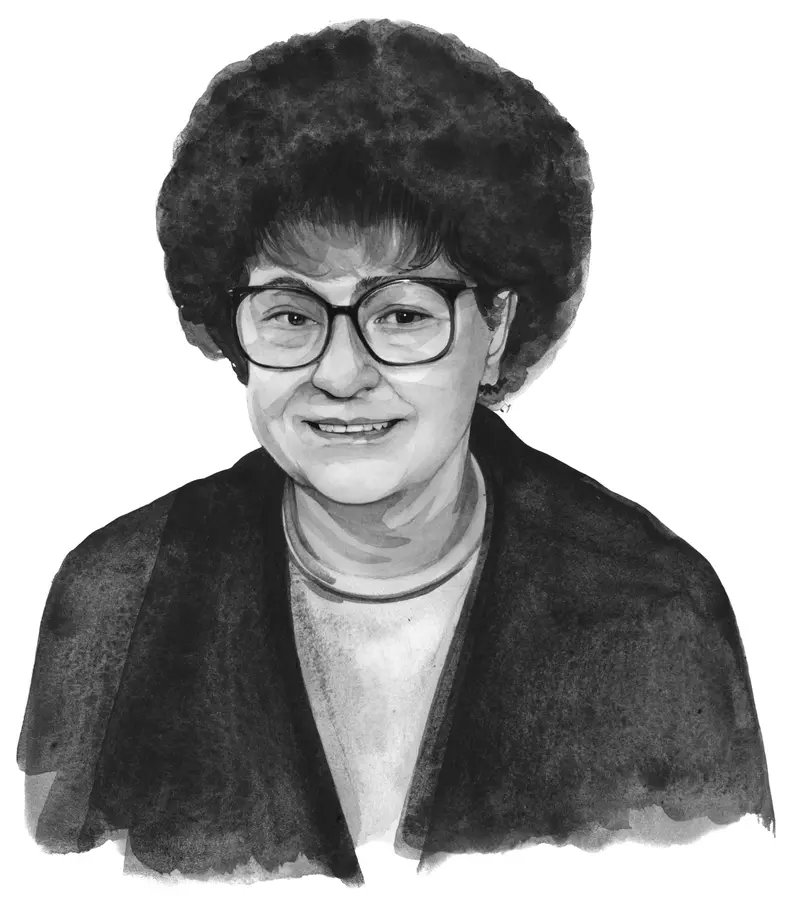 How the sales representative from the HomeVestors franchise Revolution Holdings wound up at Deanna Merriman's St. Petersburg condo in July 2020 is in dispute. Merriman, a prolific journaler, wrote at the time that he had knocked on her door to see if anyone was interested in selling a condo. She sent him on his way, but he continued to return over the next month, she wrote.
Britton Briscoe, who owns the franchise through a separate LLC, said his records indicate Merriman had called HomeVestors.
Merriman had moved from Erie, Pennsylvania, to Florida to be closer to family. But after a couple of angry fallouts with her grown children, Merriman decided she wanted to return to Erie and talked to the Revolution Holdings representative about selling her condo.
"I told him, the only way I would sell mine was if the salesman would buy me a house in Erie, PA," she wrote.
After showing her photos of houses in Erie and getting an estimate for moving her things, the sales representative brought Merriman paperwork to sign.
At the time, Merriman, who was 83, was suffering blackouts and anxiety attacks and took a variety of medications, including one that caused brain fog.
In her journal, Merriman wrote that she believed she was initialing papers the sales representative would use to write up a contract. It turned out to be an actual contract to sell her condo for $61,000 — half of what similar units in the building sold for.
Briscoe said in a statement that Revolution Holdings tried to help Merriman close on a home in Erie and provided her with several walkthrough videos. He said one of her adult sons was involved in the discussions. No one mentioned Merriman's health conditions, Briscoe said. He attributed the low sales price to the fact her walls were "coated with nicotine."
Unaware she had signed a contract with a HomeVestors franchise, Merriman decided she no longer wanted to sell her Florida condo and stopped communicating with Revolution Holdings.
After she went silent, Revolution Holdings threatened to take her to court and recorded notice of an ownership dispute on her title to prevent her from selling to anyone else. Briscoe told ProPublica he needed to get his deposit back. According to the contract, the deposit was $100.
Distraught, Merriman fought to cancel the sale but didn't live long enough to see it resolved. "She definitely died thinking they were going to take her house and she would be put out on the street somewhere," her daughter-in-law Amy Bonnell said.
When the estate went to probate, Briscoe demanded money to release his claim on the property. Bonnell and her husband paid him $9,512 after selling the condo for $160,000 last year.
In response to ProPublica's questions about company practices, HomeVestors said it will no longer allow franchises to record documents on homeowners' titles the way Briscoe did to Merriman, because of the impact it has on sellers.
---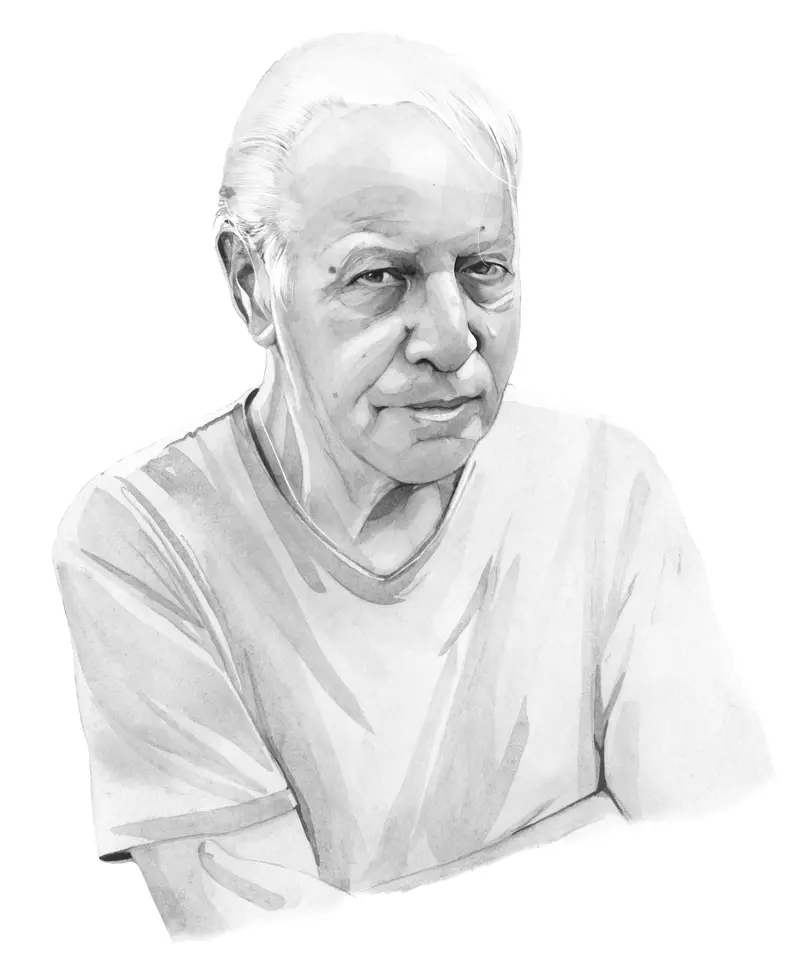 Ira Reiner spent the final days of his life fighting a lawsuit from Florida franchise Hi-Land Properties, a frequent HomeVestors "Franchise of the Year" winner.
In late 2020, Reiner's health was in decline, his income had dried up because of the pandemic, and he and his adult son Douglas needed to find a less expensive place to live. Reiner's Delray Beach condo was in need of significant repairs and cleaning, so Reiner had his son call the number on a HomeVestors ad.
Reiner signed a contract to sell the condo to Hi-Land for $80,000, a price he knew was low but not unwarranted given the condition of his home. Problems arose when he couldn't quickly find a new place to live.
After Reiner missed the first closing date, Hi-Land told him he could rent back the condo for a few months while he searched for new housing and gave him a $4,000 cash advance on the sale. But the homeowners association didn't allow rentals, and after a misunderstanding over who would pay his mortgage, taxes and fees prior to closing, Reiner decided he wanted out of the deal.
In a court document, Reiner said he called Hi-Land to cancel the sale. Don Cameron, owner of Hi-Land, said Reiner stopped communicating with him entirely in August 2021. That's when Cameron decided to sue.
"Given the circumstances, and especially considering the fact that we already had paid $4,000 towards the purchase of the condo, we were left with no choice but to file litigation with the hopes of being able to reopen the lines of communication and resolve this matter," Cameron said.
By this time, Reiner could no longer walk and was confined to his bed, he told ProPublica. The only way he could leave the condo was in an ambulance. From the hospital, he tried to fight Hi-Land's lawsuit by sending a handwritten document to the judge, but it was rejected because he didn't comply with filing rules.
When he spoke with ProPublica in September, Reiner said he was waiting for an eviction notice.
"I'm going to become homeless," Reiner said. "I'm waiting for the call. Even if I win the case, I'm so far behind I don't know if I can catch up."
Reiner died in February at the age of 80.
His son, Douglas Reiner, remained in the condo until a judge entered a default judgment in Hi-Land's favor. Douglas said Hi-Land paid him $500, and he was expecting another $2,000. He said he plans to live in his van.
---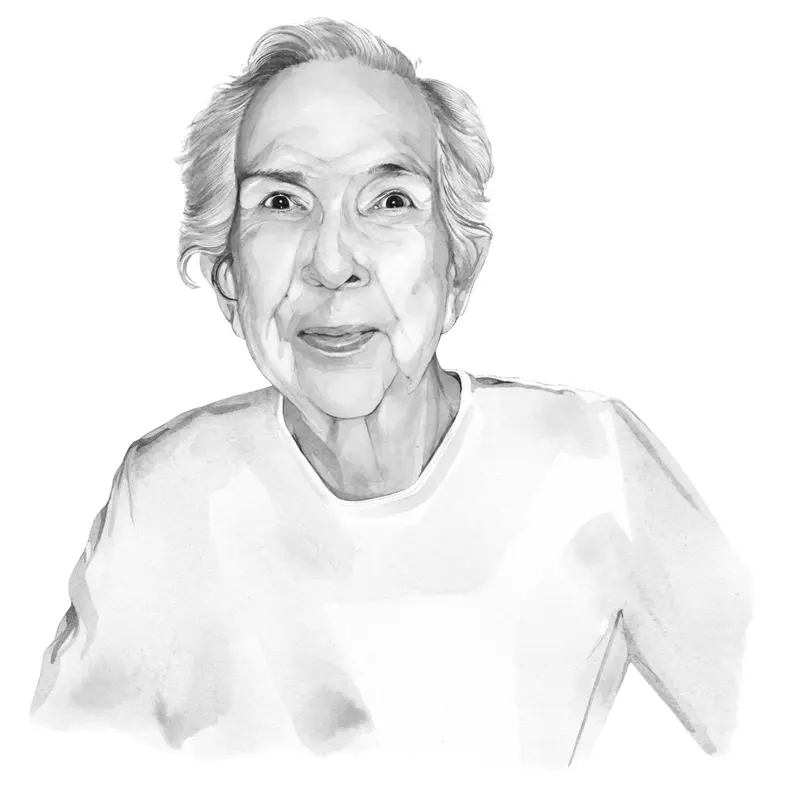 At 83, Martha Swanson struggled to maintain the sprawling yard around her brick bungalow in Marietta, Georgia. For months, she'd been receiving constant solicitations to sell her home in the historic city 20 miles north of Atlanta. So one day near the beginning of 2018, she called the number on a HomeVestors ad.
Keith Gereghty, the franchisee who paid her a visit, made an offer of $82,211 — a number Swanson's daughter Sherry Nixon believed to be extremely low based on the market.
As soon as Nixon, who lives in Montana, learned that her mother wanted to sell, she began searching for a real estate agent. But it was too late: Her mother had signed Gereghty's contract. When Nixon called Gereghty to complain about the low price, she said, Gereghty told her, "That's all I can do. Your Mom has agreed to it."
"My mother has had a series of mini strokes," Nixon said she responded. "And she's really not able to make these kinds of decisions well."
"Well, if she's so bad," Nixon recalls Gereghty responding, "why isn't she living with you?"
Gereghty denied making that comment and said he never saw Swanson display signs of impairment. He said he gave Swanson more than a week to review the contract with her children and would have released her from the deal had she asked. However, he also recorded a notice of the pending sale on her title shortly after she signed the contract, tying her to the deal.
"I never intended to cause Ms. Swanson or her family distress," Gereghty said, also noting he has never sued anyone for backing out of a sale as other franchises have.
Gereghty never took ownership of the property. Instead, he sold the contract to another investor for a profit — a practice called wholesaling. That investor flipped the property for $171,000. Nixon recalled seeing the home listed with a broken bookshelf the sellers didn't bother removing.
"I thought, 'Well, they'll fix the house up — who knows how much that would cost?" she said. "They did nothing. Absolutely nothing."
Until her death three years later, Swanson agonized over money and how to pay the $3,000 a month it cost for her assisted living center, her daughter said.
"That's just not ethical," Nixon said. "My mother was this sweet, elderly little lady. A southern lady — very religious, really saw the good in people, and felt like Keith was her friend."
According to HomeVestors' training materials and webinars, franchisees should seek out a homeowner's family members for consultation if they have doubts about a deal. Before closing, they're instructed to look a homeowner in the eye and ask them, "You're not going to wake up in the middle of the night and wish you could tear up my offer, are you?"
Nixon posed a parallel question. "I mean, how do they sleep at night doing that to old people?"